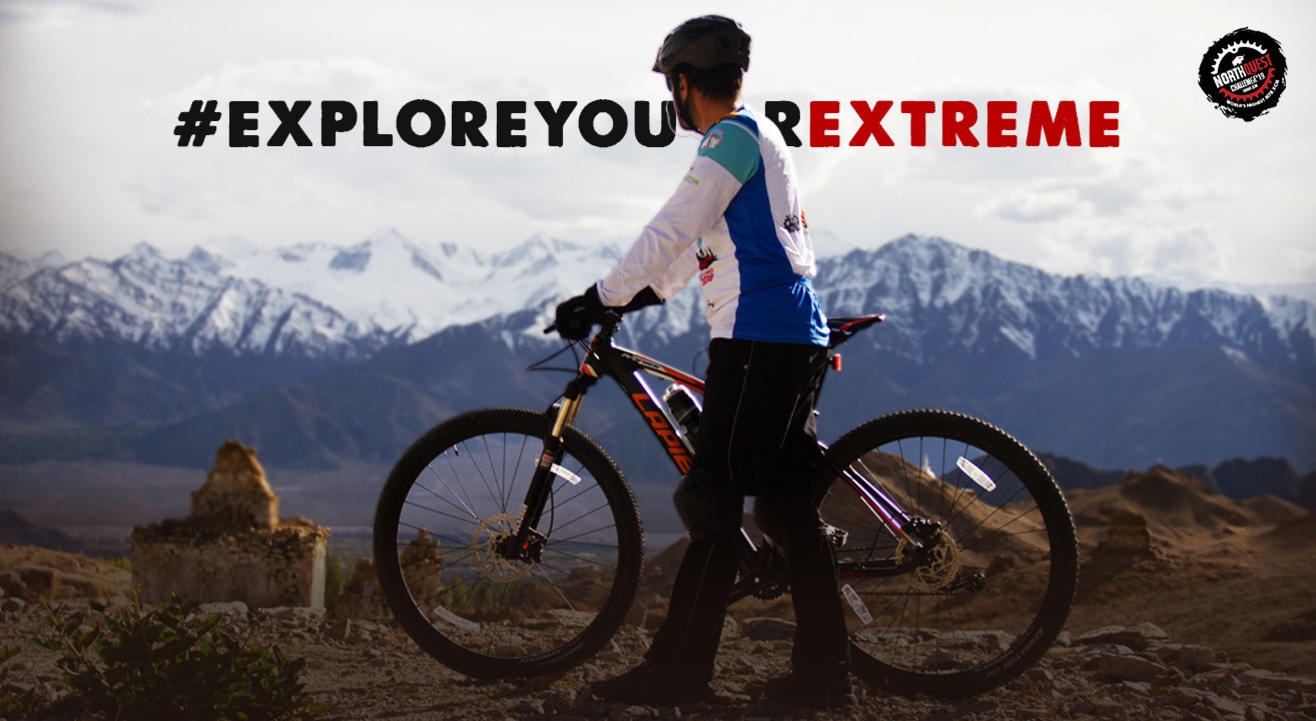 Cycling
Northquest Challenge - Ladakh XCM
About
North Quest Challenge, established in 2016, is dedicated to promoting bicycling, with the emphasis on competitive cycling, at an altitude of 3700 Meters above sea level.
Conducted under the aegis of the Cycling Federation of India (CFI), NQC Ladakh (XCM) will not only host some of the best MTB riders from all over the country and the world, but will also see cycling enthusiasts, tourists & adventure seekers, compete at a height that people usually sky dive from!
Scheduled for the last weekend of Sept 2019, the event is expected to see hardwired cycling enthusiasts, putting India on the global MTB map. Further, the platform also aims to spot, nurture & groom local talent, via the talent development program, instituted in collaboration with CFI.
NQC is dedicated to the development of competitive cyclists in an atmosphere of fun, safety, and camaraderie. In addition to its rider development and racing activities, NQC has experience in race promotion and organization, and its members serve as important resources for aspiring riders and visitors seeking information on cycling in India.
What are the race categories I can participate in?
Elite Series (National Level Athletes and top 5 Amateur finishers of 2018 edition) Timed, 2 Stage Race – 90 -100 kms
Extreme Series (Amateurs Non – Elite) Timed, 2 Stage Race – 70 - 90 kms
Trailblazers (Talent Hunt for the local school children from the region) – single stage 25 kms
Adventure Series (Open Category, FunRide) Non-Timed – single day, 10 - 15 kms

Who will pay for the 4 days of stay for the entire event?
We have special packages (including registration fees) for travel and stay to be selected. Participants are free to make their own arrangements.
The packages can be viewed on our website or you can contact us on info@northquest.in You, your friends and family will have a great stay in Leh as our dedicated volunteers and staff looks forward to having you in town and want to make your time memorable. Our Hospitality partners will ensure that your comfort needs are met after a grueling day out on the circuit.

How do I register for the Event?
You can register through our website www.northquest.in

How do I get my cycle?
If coming by flight, we suggest you ask the airline as to what the best possible way is to get the cycle on board. Usually, airlines ask the cycle to be dismantled and packed in a box of hard cardboard and wrap the same with plasticor use the dedicated cycle packing bags. However, extra baggage charges may be levied as applicable by the airline of your choice.

Is there a fun category?
There is a non-timed category of 10 - 15 Km called the Adventure Series

Will you provide us with cycles?
Limited number of cycles will be made available on a first cum first serve basis at a discounted rental cost.

How is the weather?
The average highest temperature in September ranges between 18°C& 24°C and the average lowest temperature in September ranges between 3°C & 8°C. So, it's perfect climate to cycle.

How much do I pay to get an additional person?
We have curated packages, please write to us on info@northquest.in

What is the best way to travel?
Depending on your budget you can either take a flight to Leh-Ladakh OR A Train to Delhi and then a bus/rented car to Leh-Ladakh.

What am I getting when I register?
Every registered participant will get a riding jersey, bib, saddle bag, event info handbook, finisher medal & gift vouchers

When should I reach to acclimatise?
We recommend that one should reach Leh at least 2 days prior to the event.

Where do I get my cycles repaired?
We will have mechanics here to assist you with maintenance issues of your cycle (additional costs for spares).

Medical assistance?
We will have a dedicated team of doctors on standby for the entire duration of your stay in Leh (Package entries) and with well equipped Ambulances during the race days.

What are the criteria for taking part in the Elite Race?
Participation in the Elite Race is by invite only.

What if I have registered and cannot take part due to unforeseen circumstances? (For eg Bad Health, injury, bad weather, natural calamities etc)
Registration amount will either be Non-refundable or Part-refundable. The Organizers will take a final call on this.

What type of terrains will we have to cycle on?
This is an MTB XCM (Cross Country Marathon) event. The terrain would be a mix of rough, off-road, technical sections as well as paved terrain.

What gear & equipment should we take into consideration while travelling to Leh-Ladakh?
It is advisable to check the current weather conditions while packing for leh, however evenings do get chilly, so do pack with ward winter clothing for evenings. Day temperatures are pleasant.

Are there cycle shops, accessory & equipment shops available in the region, if we need to buy any equipment?
Yes. We shall provide access to the same.

Do we need to carry any medical certificate with us?
One has to be in a sound medical condition. Our doctors would keep a check on your health condition starting a day before the stage 1.

How many riders will be competing in each of the categories?
Elite – 30 top national/international cyclists.
Rest Based on registrations (Cut off of registrations is yet to be decided)

What are the safety measures taken into consideration while competing in the race?
To assist you to reconcile with climatic environment of Ladakh, a dedicated proficient team of medicos would be at your disposal.

Do we get to do a practice on the route?
Yes. The strava based race route would be shared with all participants. Also, the feeding ride would be done a day prior to the race.

What if I decide during the race that I cannot continue?
Our marshals would provide assistance during the race to any participant who does not wish to continue.

How much is the prize money?
The prize money is to be decided, Follow us on Instagram or log on to the website for further details.