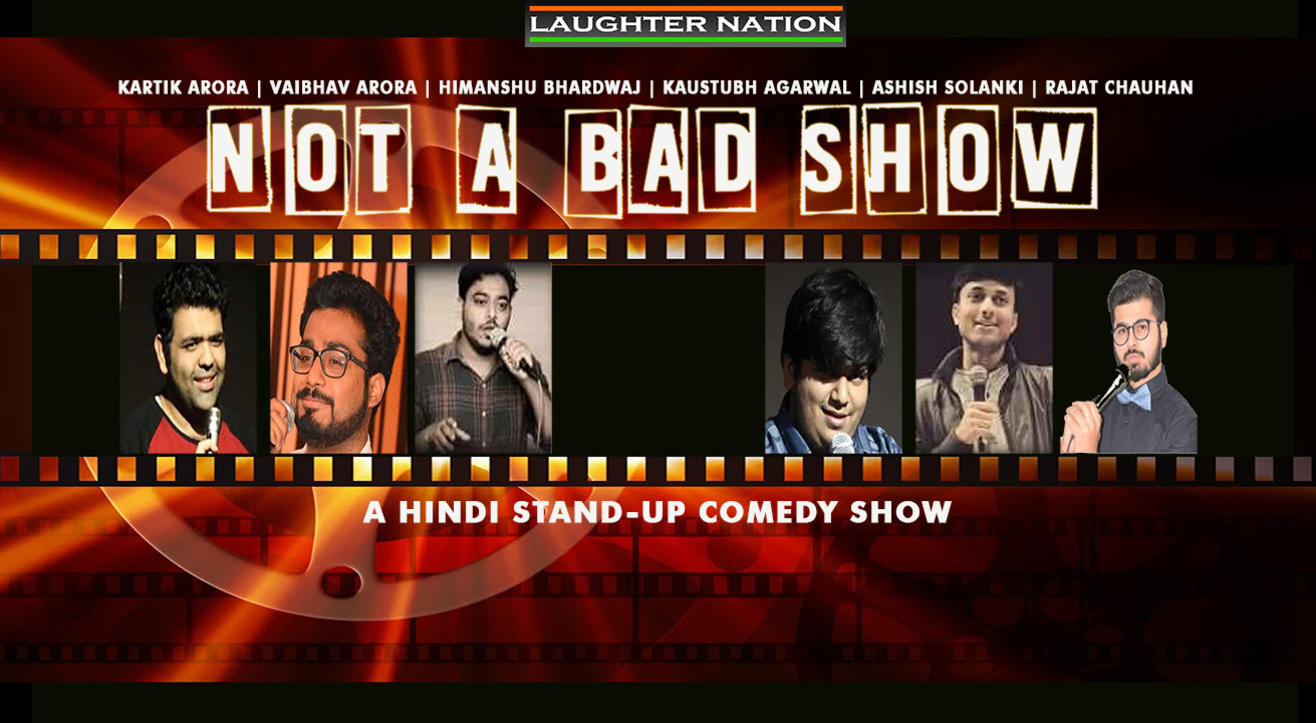 Comedy
Not a Bad show - A hindi stand up comedy show
About
Everyone wants to lap them up. There are going berserk with thier comedy timing, and almost everytime they are hitting it out of the park.
Kartik Arora is a Punjabi, born in a middle class family in Kanpur, so it's not hard to understand where he gets his inspiration for comedy from. He has answered all of Society's questions with his Engineering and MBA degree and is now asking his own questions.
Kaustubh Agarwal, self proclaimed professional gym motivator and a comedic genius. He believes comedy comes through sadness, that's why he mostly talks about his life. When life gives him lemon, he just use it in finger bowl.
Aashish Solanki, commonly known as Aashish Solanki, loves telling funny weird stories on and off stage. The scenes he create are not to be missed. Clean humour is his USP. He is amazing as he has written this description himself.
Vaibhav Arora, MBA guy known for nothing more than making PPT. While making PPT, he realized his funny instinct are getting him so he decided to earn few extra bucks by doing comedy.
Himanshu Bhardwaj, a UP guy generally known as bhaiya in Delhi. Rest he will tell you his real life experiences in a different manner. You will see glimpses of a future star in him, yes the shooting star.
And
Rajat Chauhan - Rajat is a Delhi-based stand-up comedian. An engineer by education and stand-up comedian by heart, his sharp observational skills make daily ritual little more interesting. Being born and brought up in Delhi has already given a new meaning to his life altogether. Schooling with Jatts/Punjabi/Baniya has helped evolve him into a proper Delhiite. In free time, he keeps staring at Hanuman Ji statue at Jhandewalan.
Laughter is guarateed.
Venue
Akshara Theatre, Delhi
11-B, Baba Kharak Singh Marg. Next to RML Hospital exit no. 5, Closest Metro Stations: Rajiv Chowk, Patel Chowk and RK Ashram, Delhi NCR