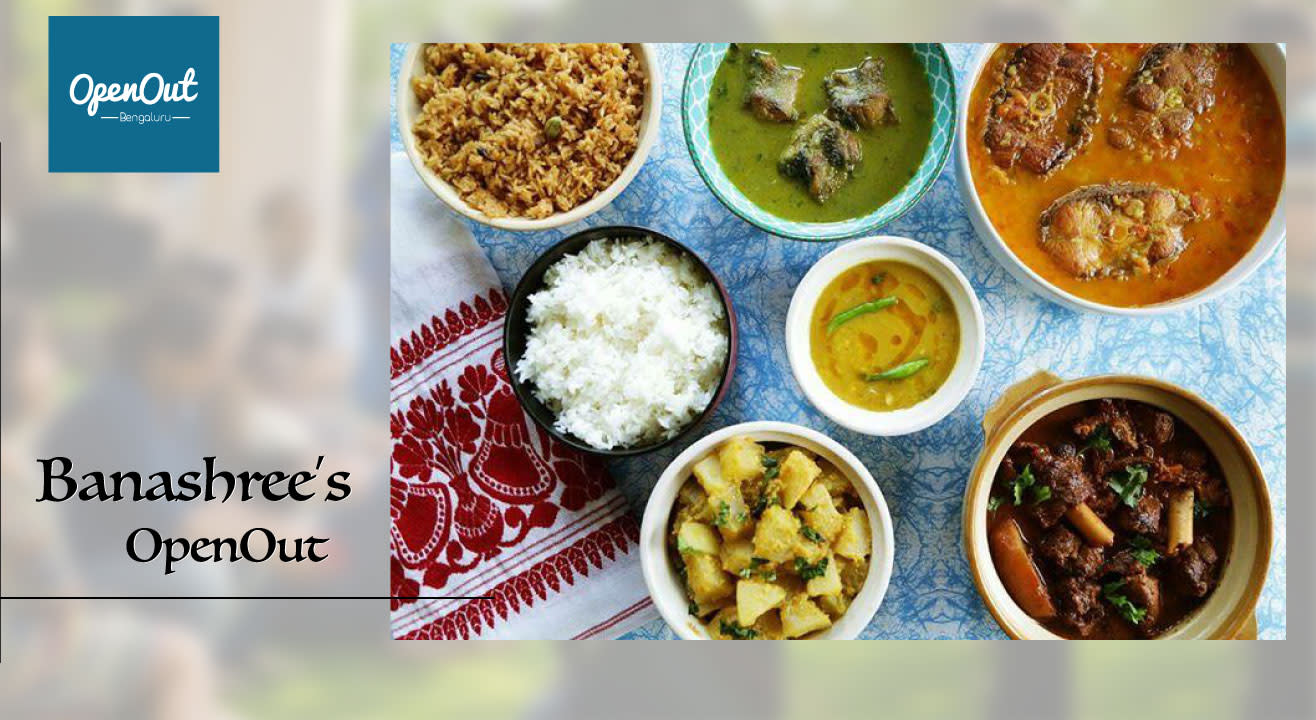 Lunch
About
The culinary world of the North-East India is very diverse and unique, but is lesser known in the mainstream food world. I take this opportunity to welcome you to take a ride with me at my home through the various delicacies of Assam. Since, the Assamese New Year or Bohag Bihu is knocking on the door, I will be preparing an exclusive menu dedicated to what the region eats in the celebration.
Exact location will be shared by Openout post bookings
Early Bird tickets available until 11th April.
Here is what is in store for you

Starters
Flat rice and curd with jaggery
Soft flat rice with curd, gives a sweet start to the meal.
Rice cakes
Special deep fried rice cakes.
Black-lentil cakes
Another mouth-watering cake prepared form black-lentil.

Main course
Black-lentin Khar
'Khar' is one of the very popular and unique dish of Assam. It is believed that khar cleanses the stomach, this is the reason it is eaten with a little bit of rice in the beginning of the main course.
Mashed potato
A very essential item in the Assamese platter.
Pudina chutney
Green salad
Plain dal
A simple dal without any spices.
Leafy greens
Leafy greens are widely eaten with big meals and is a very important part of it.
Lentil balls curry
A veg curry, tangy in taste with fried lentil balls in it.
Fish baked in banana leaf
Small fish baked in banana leaf coated with a rich mustard gravy.
Chicken curry
A special chicken curry with home-made fresh spices.
Beverage
Fresh lemonade will be served