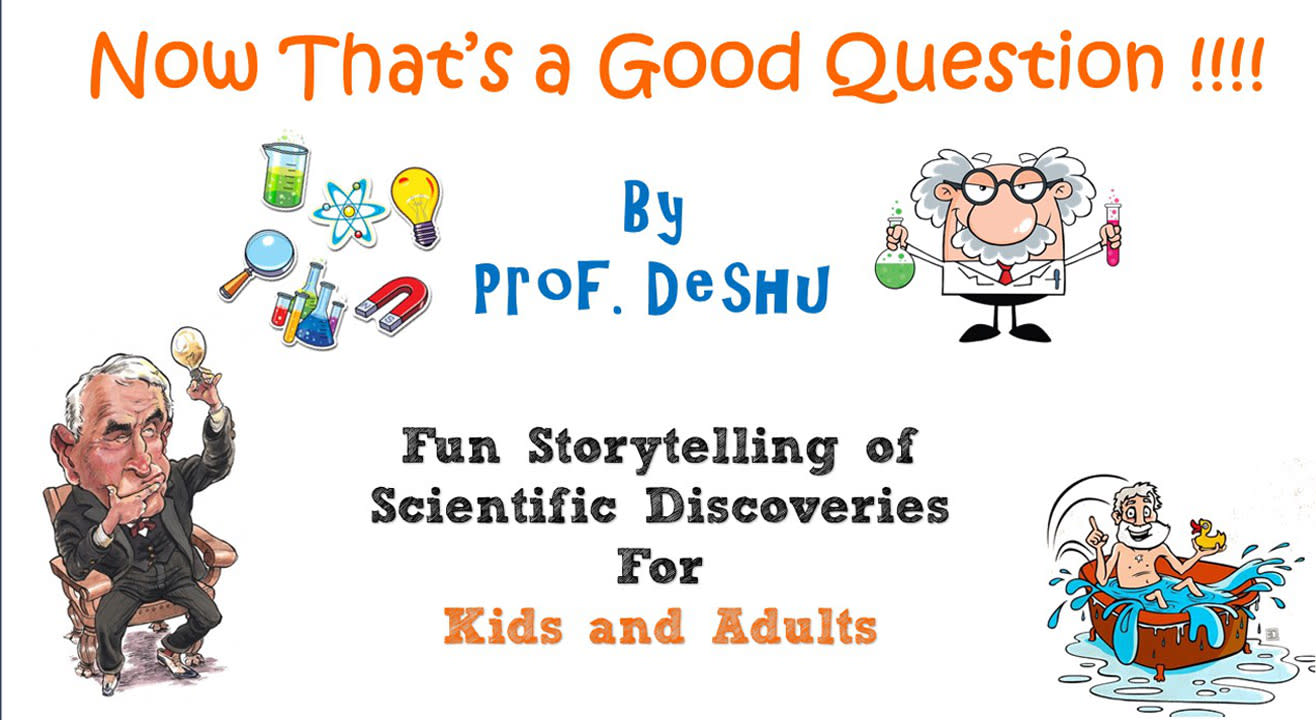 Storytelling
Now That's a Good Question - By Prof. Deshu | Fun Science Storytelling for Kids & Adults
About
The Legend of Bombay Bards is proud to announce our first science storytelling event series for kids (and adults young at heart) in Amchi Mumbai :)
Welcome to the world of fascinating science discoveries through stories with our science storyteller, the wacky Professor Deshu.
Science may sometimes be difficult for children to comprehend when they are not able to see the phenomenon or experience it in real life. Through these stories, we aim to bring some of the most interesting concepts to come alive and make science interesting & engaging for children.
In this part of series, join Professor Deshu as he explores the curious & investigative minds of myth-busting scientists and stories behind their extraordinary journey that led them to some of the greatest scientific discoveries of the time.
The 90-minute storytelling session will conclude with a fun activity for both kids & adults.
Age Group : 6 Years +
About the Storyteller - Priyank Deshmukh
Priyank Deshmukh belongs to the era when you became an engineer first, then took a management degree and then joined the corporate rat race. Well, he did just that, till the time he realised that his heart wanted something more. Thus was born, The Legend of Bombay Bards (TLBB) and, an experiential storytelling company. At TLBB we not only share fascinating stories but also make it a fun and engaging experience.