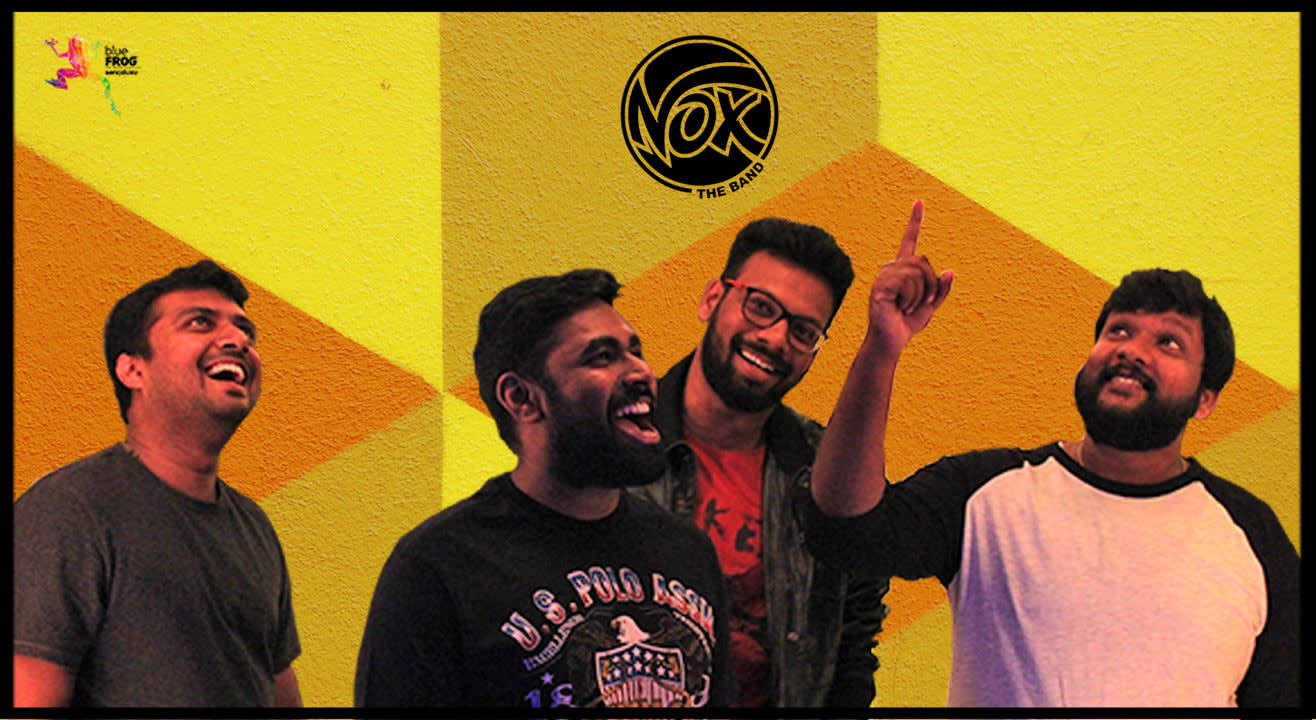 Music
About
NOX is an alternative/pop-rock band from Chennai featuring four talented, self-taught musicians, drawn together by their passion for music. All working professionals with a day job, NOX is their happy place where their creativity finds an outlet in light, groovy songs that are fast growing to be their signature style. Original, imaginative, and inspired by the everyday; their music speaks of their perspective towards life. NOX gets you high on music.
Lineup:
A glimpse of the band members
Neil Roy (Neil) – On lead guitars and Vocals who not only plays gospel for some of the biggest churches in Chennai but also equally enjoys playing rock music.
Rohit Gerald Nathan (Roti) – On bass guitars who is so robust in picking up notes that he can play impromptu for any song on stage.
Franklin Aloysius (Frankie) – On keys is a self-taught synth artist who loves to add up that jazz to every genre of music. A feel-good and happy-go-lucky musician.
Anthony Vishal (AV) – On percussion is not just drummer but also several percussions such as Cajon, Djembe, Conga, Shakers, etc.Social Media Information