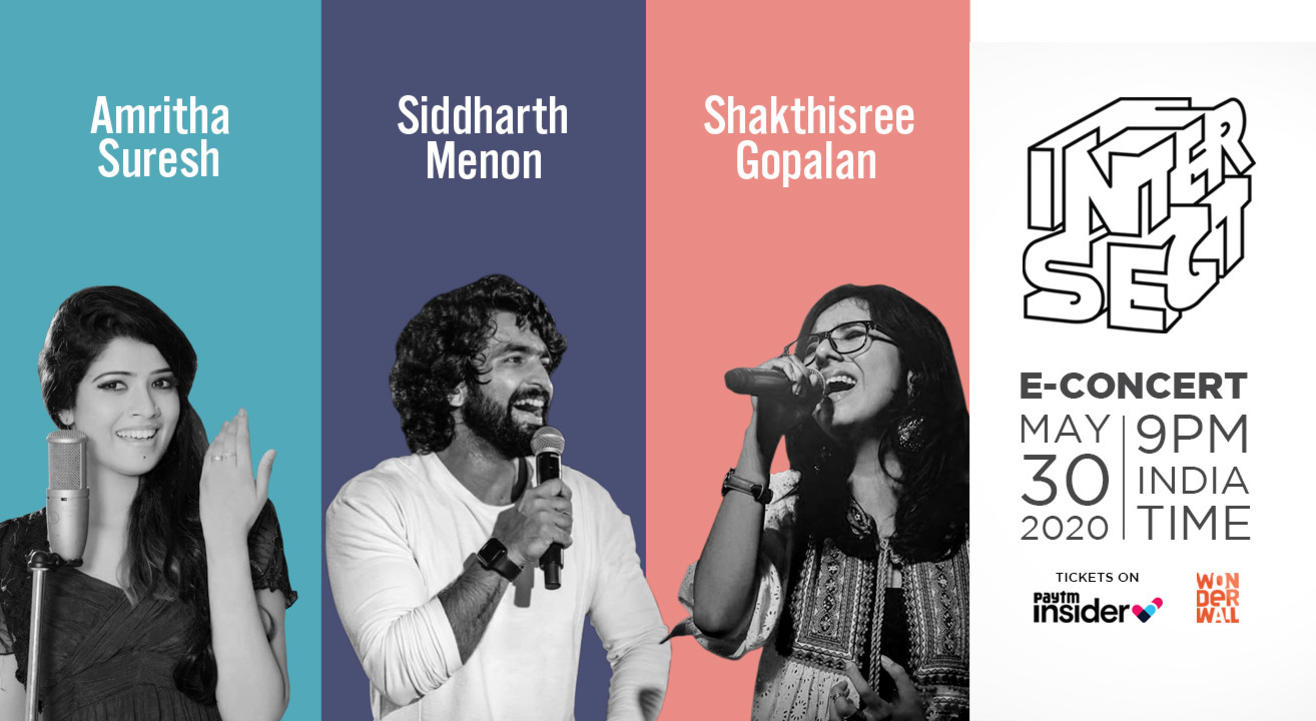 INTERSECT E-CONCERT Amritha Suresh x Siddharth Menon x Shakthisree Gopalan
Invite your friends
and enjoy a shared experience
INTERSECT E-CONCERT Amritha Suresh x Siddharth Menon x Shakthisree Gopalan
Invite your friends
and enjoy a shared experience
Invite your friends
and enjoy a shared experience
Wonderwall Media brings to you the new e-concert series of INTERSECT, the collaborative sessions. It will be a 2 hour concert live on Zoom. 3 artists will perform back to back during this time, with instrumental backing. Those who buy tickets can join the zoom live session.
Enjoy Intersect with these versatile musicians from the comfort of your home.
Support for Purchase on iOS
If you are trying to buy this ticket on an IOS device, copy the link and open it on your Chrome / Safari mobile browser or on your desktop browser. We're working on getting this up and running at the earliest. Reach out to help@insider.in for any further assistance.
Glimpses from previous e-concert
INTERSECT E-CONCERT Amritha Suresh x Siddharth Menon x Shakthisree Gopalan
Invite your friends
and enjoy a shared experience