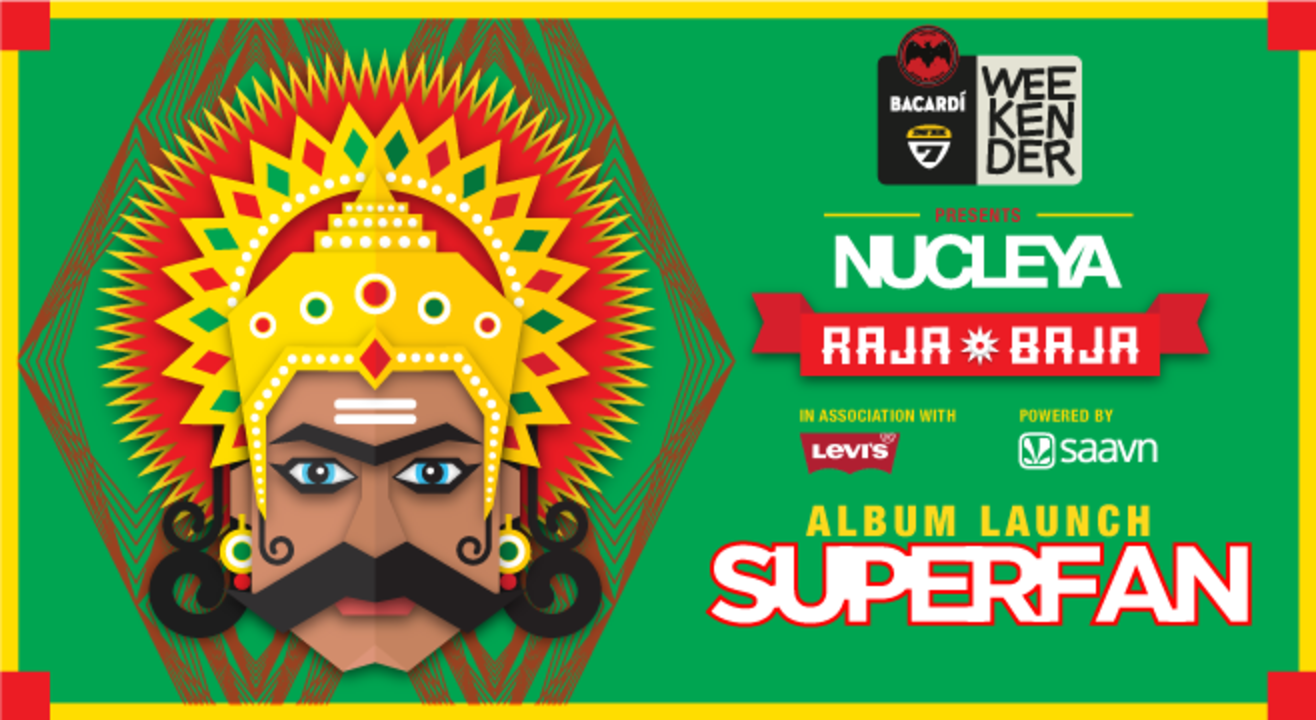 Dome@NSCI, Mumbai, Mumbai
Step out and enjoy this event
Invite your friends
and enjoy a shared experience
Dome@NSCI, Mumbai, Mumbai
Step out and enjoy this event
Invite your friends
and enjoy a shared experience
Invite your friends
and enjoy a shared experience
This week has been truly overwhelming for the Nucleya team, thanks to all his fans across the country. Last week, the team was hoping to get 4,000-5,000 people to RSVP for the album launch show. At this point, the show has over 15,000 people who have confirmed, and another 15,000 on a waitlist. Since it's impossible to fit all 15,000 people in the venue, entry will be closed as soon as the concert venue is packed! The earlier you get there, the better.
A lot of you have written in, worried about entry on the day of the event (because its strictly first-come, first-served) and the team understands that a bunch of you are coming straight from your office and college. We want to make sure you guys, some of Nucleya's biggest fans, get to enter the gig no matter what when you turn up at the venue (while hoping you don't miss out on any part of his set).
Here, we introduce the Nucleya Superfan package, only available for 999 fans at a price of Rs. 999/- . It will get you the following:
- Entry into the concert anytime you like, using the shortest queue!
- Access to the pit. It's the dance floor directly in front of the stage.
- Priority entry into the venue, with a separate access area.
- A signed, limited-edition poster from Nucleya.
- A possible Meet and Greet, along with a backstage photo-op with Nucleya. We will be selecting 10 winners from the pit.
- Superfans will be the first to know about any new Nucleya shows and Song releases in the future.
- All merchandise will be available for Superfans at a discounted rate.
If you are a superfan sign up for this package and we will see you on the dancefloor!
Dome@NSCI, Mumbai
Lala Lajpatrai Marg, Lotus Colony, Worli, Mumbai, Maharashtra 400018
GET DIRECTIONS
Dome@NSCI, Mumbai, Mumbai
Step out and enjoy this event
Invite your friends
and enjoy a shared experience