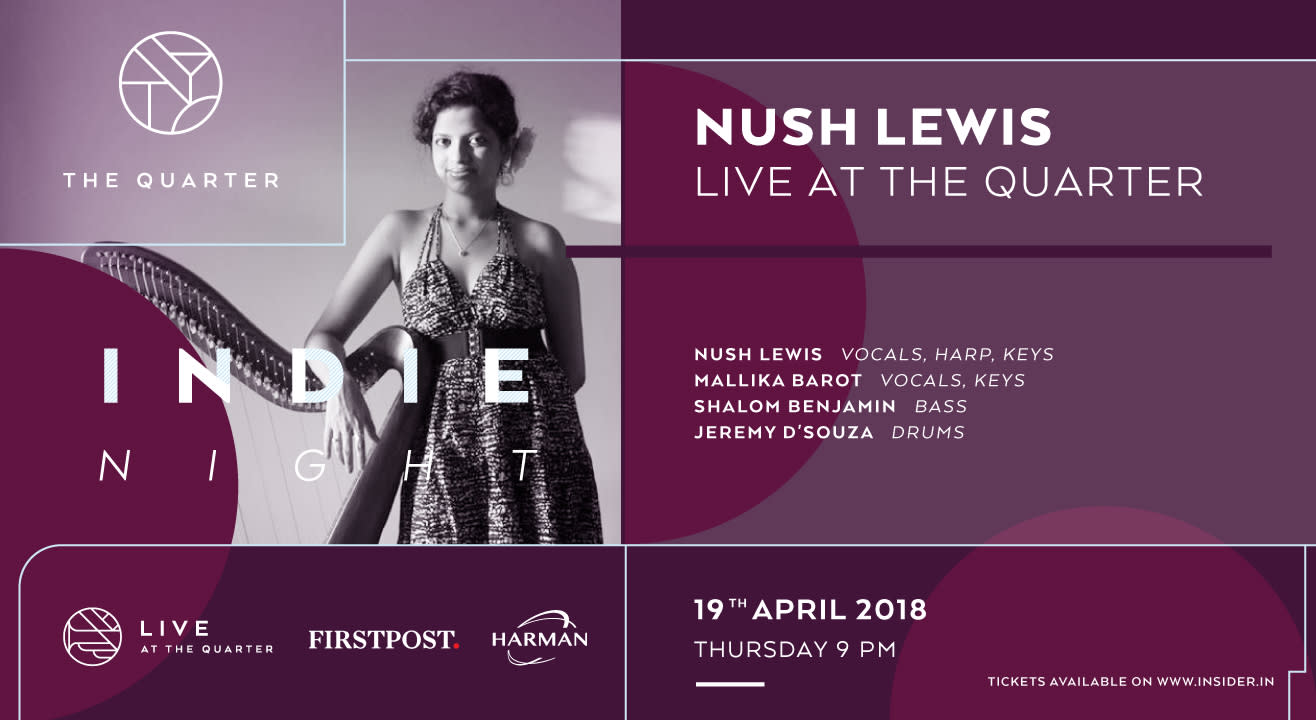 Music
Nush Lewis at The Quarter
Thursday | April 19 | 9PM
749 (Prices subject to change)
About
Nush Lewis is a harpist-singer-songwriter based in Mumbai, India. She has been performing as a solo act, band and collaborating with various artists since 2012. Nush's pensive, moody compositions were left mostly acoustic until Ayan began breathing his own slice of sonic life into the music in 2014. The duo released their debut EP "Fused" in 2015 to much acclaim. Her live act can morph into various shapes and sizes ranging from a solo acoustic set up to a complete band set up. Nush Lewis's band setup comprises of harp, two vocalists, bass and drums.
The Quarter comprises four distinct venues situated at the iconic Royal Opera House. Live At The Quarter (a live music venue), Drink at The Quarter (a cocktail bar), Café at The Quarter (an all-day café), and Dine at The Quarter (an al-fresco restaurant).
Come early to Live at The Quarter for Happy Hours from 7pm till when the first note is played.
We have a special treat for you all you wonderful ladies! Get a complementary glass of wine with your ticket!
Nush Lewis: vocals, harp, keys
Mallika Barot: vocals, keys
Shalom Benjamin: Bass
Jeremy D'souza: Drums

Venue
The Quarter
Royal Opera House, Mathew Rd, Opera House, Girgaon, Opera House, Girgaon, Mumbai, Maharashtra 400004, India