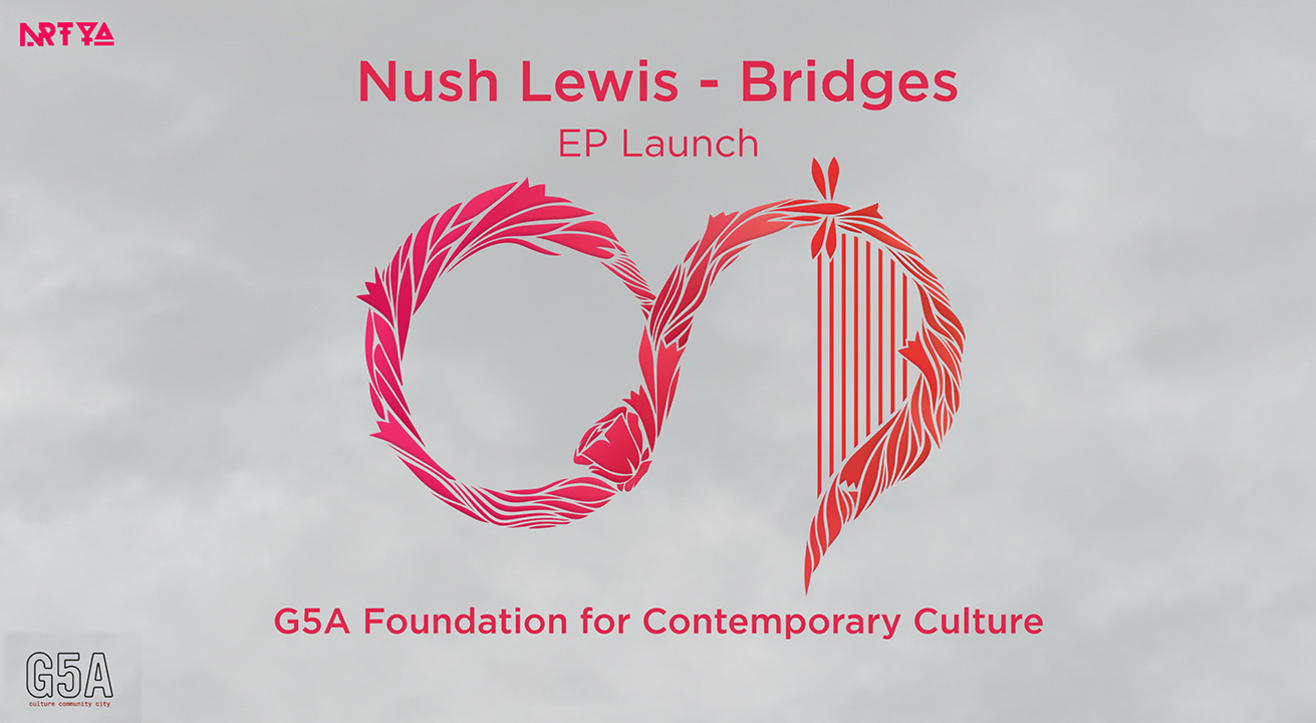 Music
Nush Lewis – Bridges EP Launch
G5A Foundation for Contemporary Culture, Mumbai
About
Saturday, 8th of June
G5A Foundation for Contemporary Culture, Worli
Nush Lewis is a versatile multi-instrumentalist, composer and singer-songwriter based in Mumbai, India. Having trained in the piano in her childhood and since then extensively in the harp, she has completed her performance course in the harp from one the finest institutes in the country, the KM Conservatory, Chennai.
Donning multiple hats, as a composer, she's collaborated with producer Ayan De in 2014 and released her debut EP "Fused", which was critically acclaimed. With moody, pensive compositions, combined with a unique production ethos, her musicality can best be described as minimal acoustic, with intricate melodic lines set upon ephemeral soundscapes. Having multiple performance modules, as a solo act, band, and as part of multiple collaborative efforts, her performances showcase these encapsulating creations. An avid advocate for music and the arts, in 2017, Nush started her own arts education company, OffSet. An independent art property, Offset was created to directly support arts education and creative development with support from their respective industries, and has been generating tremendous support since it's inception. She has also been a faculty member at Furtados School of Music and was part of the Curriculum Development and Outreach department at the True School of Music.
"Bridges" is a body work that represents an artist's personal growth moving against all odds and self discovery. It has been about two years in the making in terms of writing and rewriting. Sonically, it was driven by the piano as opposed to the last EP. The storytelling in the songs opened up a more harmonic spectrum because of it. The usage of live drums and bass has also played a big role in the making of the EP.

'Travel' tells a story of unachievable love, 'Lament' is a grandmother's journey through life, 'Untuned' leaping into freedom and embracing it, 'Threads' is about the lies we surround ourselves with and 'Distance' is about an alternate universe we would like to escape to. Of the five songs, two are collaborations with producers. 'Threads' is a collaboration with Italian producer, Luca Petracca. And 'Distance' is a collaboration with ambient artist, Riatsu.

Bridges is composed, arranged and produced by Nush Lewis.
Nush Lewis's band comprises of Linford Dsouza (Small Talk/ Monica Dogra) on drums, Yohann Coutinho (Unohu/ Small Talk/Kingro) on bass and Adiel Massar (ADL x K.LY) on cello. And of course Nush Lewis on harp, keys and vocal duties. The band makes sure the sound lends itself to the stories being told in the song.

Nush Lewis decided to collaborate with the artist Vaishnavi Kumar, who also happens to be a close childhood friend. Vaishnavi Kumar is a graduate in design from Boston University and currently working in Boston. For years now she has been doing paper cut work. Her intuitive and intricate cutting found to be a great representation of what Bridges is about. Vaishnavi has created a piece for each song on the EP.
Nush Lewis – Harp + Keys + Vocals
Linford Dsouza - Drums
Yohann Coutinho – Bass
Riatsu
Various artists all girl choir
Venue
G5A Foundation for Contemporary Culture, Mumbai
Laxmi Mills Estate, Shakti Mills Lane Off Dr E Moses Road, Mahalaxmi Mumbai 400 011