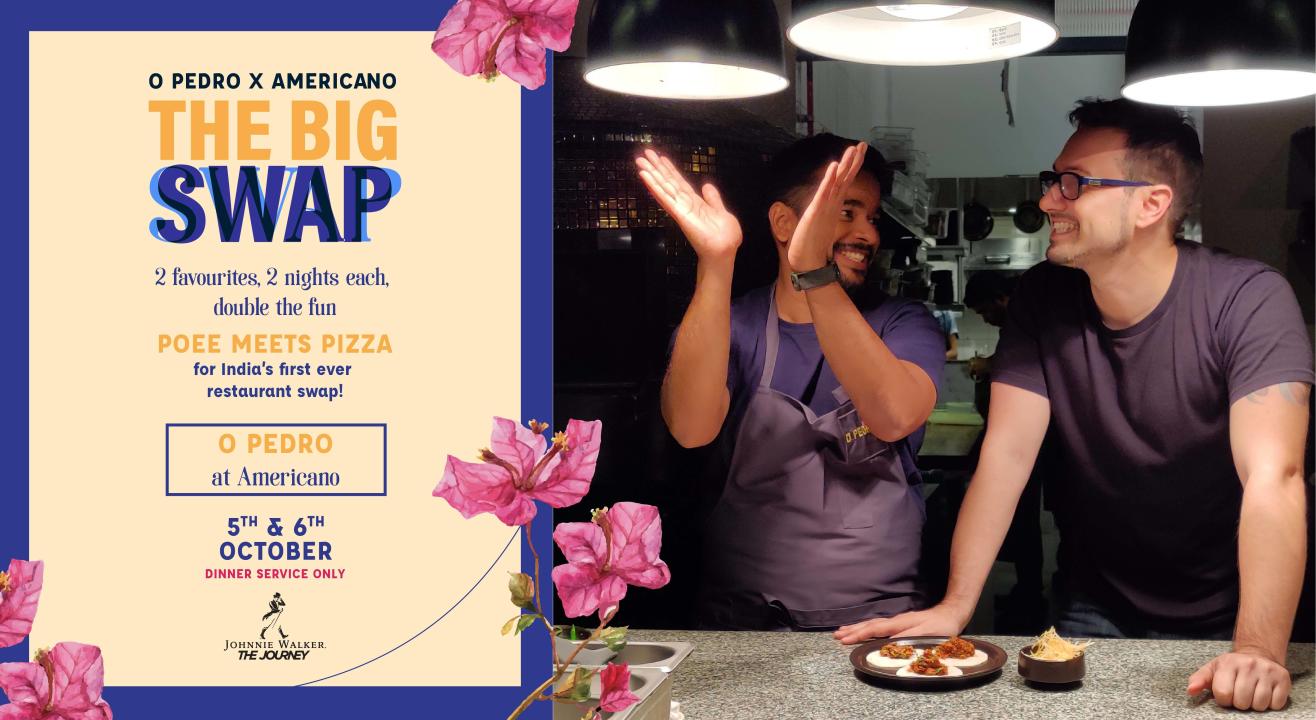 Events
The Big Swap! O Pedro at AMERICANO!
Free RSVP | Food & Beverages Chargeable on a la carte basis
About
Are you ready for India's first restaurant swap?
O Pedro, BKC, crosses the Sealink to Americano, Kala Ghoda and vice versa!
Chef Hussain of O Pedro and Chef Alex Sanchez, Partner of Americano, swap their teams and menus to give you an unprecedented experience peppered with a whole lot of fun for O Pedro's seonc birthday where great food and drinks is a given!
For the swap the two culinary guns will create rule-bending plates, you can expect vindaloo and chorizo to show up on your Naples-style pizza; poee with a truffle twist and a Portuguese-style pasta or two!
Expect O Pedro's signature Goan inspired dishes like Margao's Bacon & Choriz Pulao, Panji's breakfast special Watana Rassa with Bhatura, Portuguese inspired Grilled Corn and Mushroom Ceviche and so much more ! Wash this down with O Pedro's famous Gin and Tonic, Flying Fizz and Kokum Stings!
Our birthday celebrations and pizza cravings are taking us across the sea link to Kala Ghoda's favourite Americano run by a team who shares our love for food and play to give you the zaniest kitchen swap ever! Come celebrate with us!
O Pedro at Americano
5th & 6th October
-
Americano at O Pedro
12th & 13th October
Dinner service only
Join us, as we grow crazier, not older!
Venue
Americano
121/123 Radha Bhavan, Nagindas Master Rd, Kala Ghoda, Fort, Mumbai, Maharashtra 400001