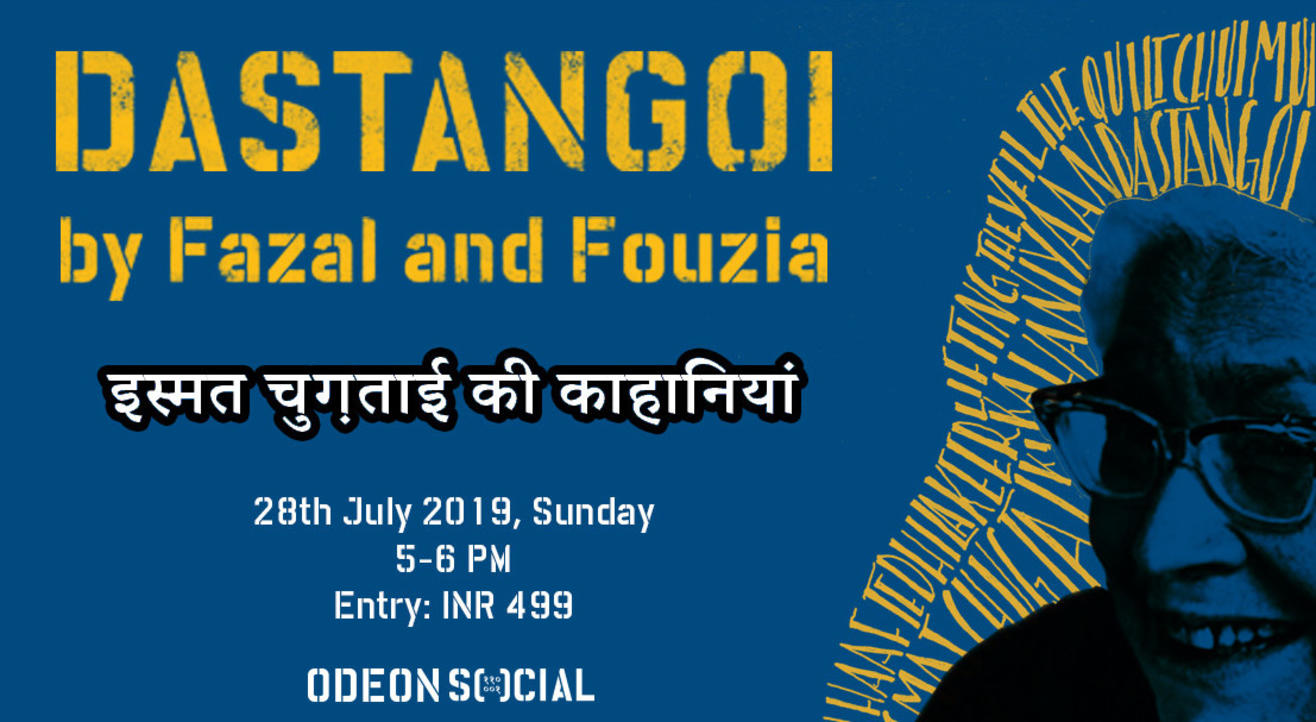 Storytelling
Odeon Social Presents: Dastangoi - Ismat Chughtai Ki Kahaniyan
About
Ismat Chughtai is known to be one of the four pillars of Urdu Literature, a powerful voice who dared to unveil all things taboo since the 1930's. The fearless writer wrote plays, radio broadcasts and short stories along the themes of feminism and class conflict. Her stories are timeless, simple and revolutionary.
Travel back in time at Odeon Social as Fazal Rashidl and Fouzia Dastango take you through epic narratives by Ismat Chughtai, "days of yore" style! A 13th Century recital woven together by Fazal and Fouzia, Dastangoi
About Dastangoi:
Dastangoi is a lost art-form that has found its wings in the past decade. Performed by either one or two people, this art form originated in Prehistoric Arabia in the 13th Century and was extremely popular among both the elites and commoners of Delhi and Lucknow. Expressions and voice being the only props that a Dastango uses, a Dastango is expected to have an ocean of words and expressions at his fingertips.
About the Artist:
The first Female Dastango of India Fouzia Dastango has built her career from scratch as a storyteller with pure determination and persistence. She was born and brought up in a middle class family in Old Delhi. She trained with stalwarts in the field and mastered the art of creating an impact on the audience with the sheer use of her voice.
Venue
Odeon Social, Delhi
23, First Floor, Odeon Building,, Radial Rd 5, D Block, Connaught Place, New Delhi, Delhi 110001