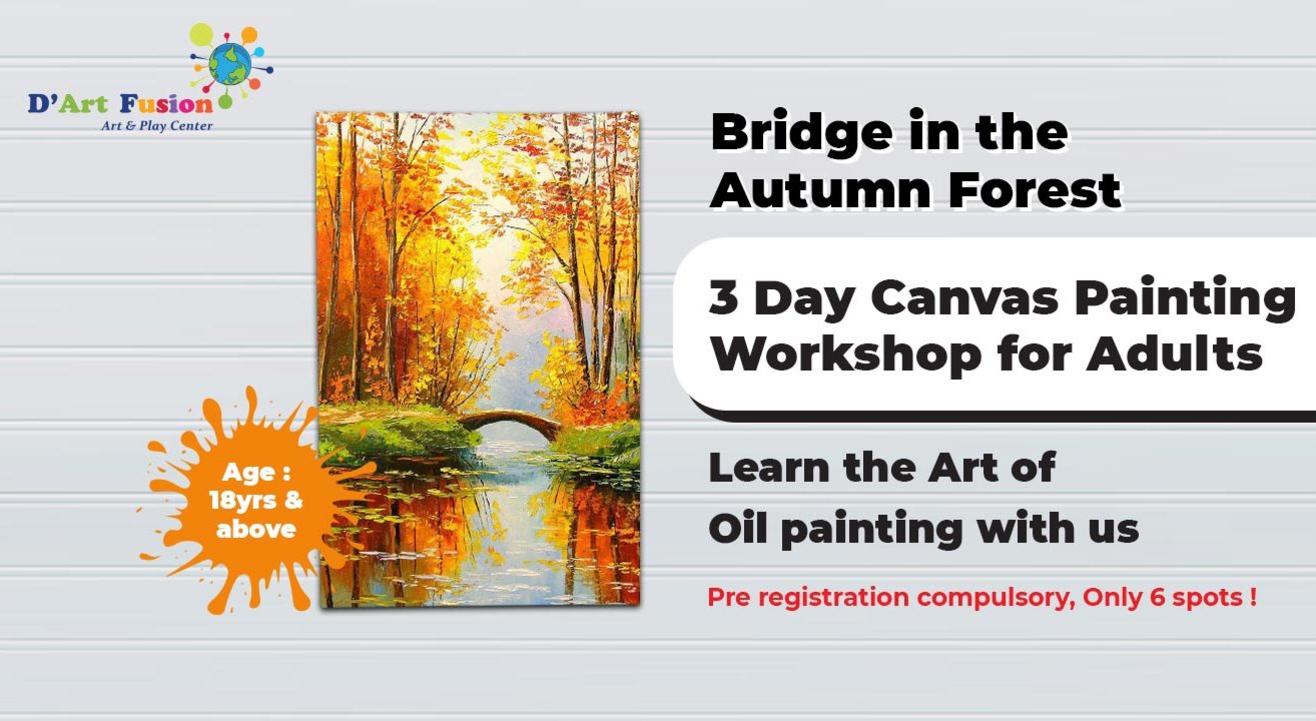 Art
Oil Canvas Painting Workshop
The Art Fusion - Art and Play centre
About
From Leonardo Da Vinci to Van Gogh all used Oil as a medium. An Oil Painting is forever.
With no prior painting experience required, this will be a 3 day guided session, shedding light on the strokes, sketches and techniques and helping you paint this "Bridge in the autumn forest!" by Olha Darchuk
A framed stretched canvas of size 24" x 18" and all art supplies are all taken care of.
And best part? Painters, beginners & non painters all are welcome, no experience in drawing and painting is needed. Oh yes, you get to carry the painting home!
The painting will be taught to you from the scratch and will be completed over the 3 days .
( Monday , Wednesday & Friday )
Venue
The Art Fusion - Art and Play centre
4th floor, eden square, corner of samarth ramdas marg, above HSBC near juhu circle, N S Rd Number 10, Sainath Nagar, JVPD Scheme, Vile Parle West, Mumbai, Maharashtra 400049