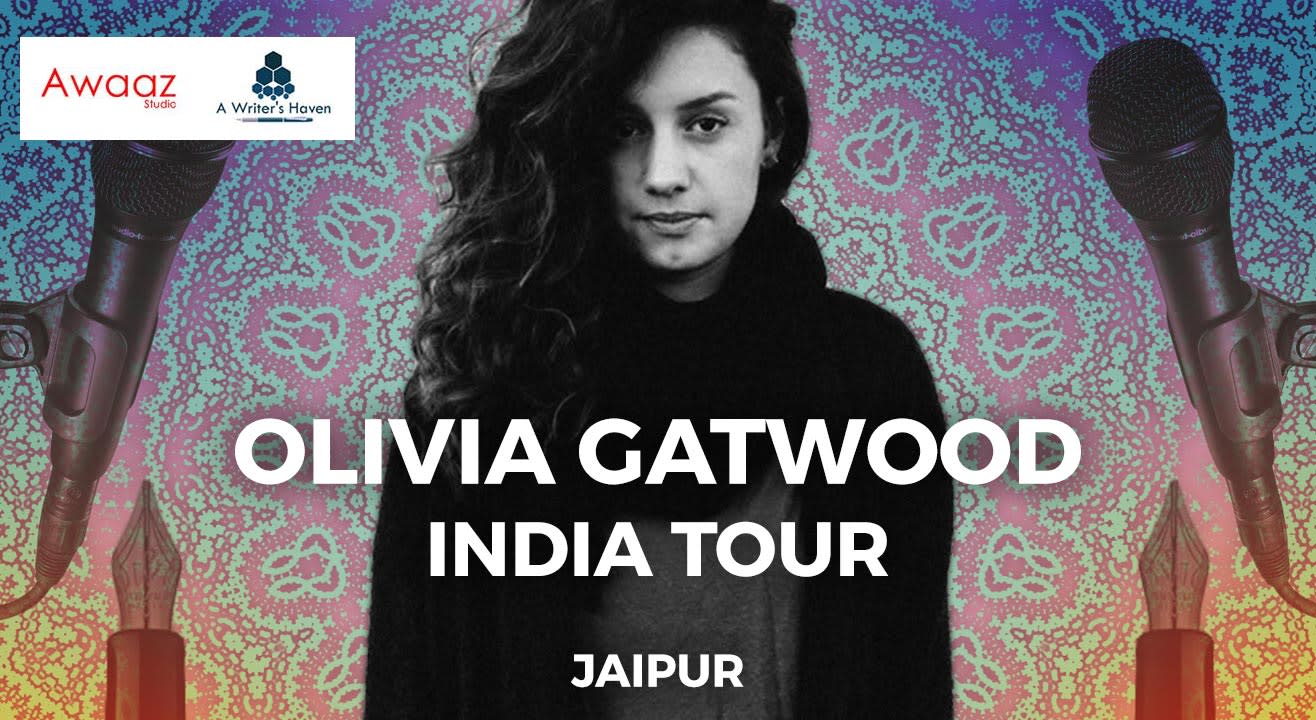 Olivia Gatwood India Tour: Jaipur
Birla Auditorium, Jaipur, Jaipur
Invite your friends
and enjoy a shared experience
Olivia Gatwood India Tour: Jaipur
Birla Auditorium, Jaipur, Jaipur
Invite your friends
and enjoy a shared experience
Invite your friends
and enjoy a shared experience
Firsts are always incredible. So, the first time, Olivia Gatwood, fan favorite and inspiration to many, comes down to Jaipur as a part of her nationwide Spoken Word Poetry tour, witnessing magic unfold should come naturally to you.
If you are a Spoken Word Poetry enthusiast, you already know why you should be hyperventilating and booking your tickets without reading further, but if you are not sold, we have a Muggle-version of the event as well – Other than her, this event promises a roster of brilliance from artists of the city, ranging from spoken word, musical storytelling to visual storytelling. This event would set brand-new precedents, in terms of a poetry experience like no other.
This event is brought to you by A Writer's Haven, a literary platform, based in both Pune and Bangalore for encouraging the spread of writing and performance arts among the youth. The event is in association with Awaaz Studio a Jaipur based organisation that works to provide artists with a platform to express themselves on.
OLIVIA GATWOOD
Ms. Olivia Gatwood is a proclaimed Spoken Word Poet in English. As a finalist at Brave New Voices, Women of the World and the National Poetry Slam, Olivia is an active member of the slam poetry community and has been featured on HBO, Verses & Flow, Button Poetry and Huffington Post, among others. Olivia has travelled nationally and internationally to perform and teach workshops on gender equality, sexuality, and social justice at various colleges and high schools worldwide.
Birla Auditorium, Jaipur
Statue Circle, C Scheme, Central Park Jogging Path, Rambagh, Rambagh, Jaipur, Rajasthan 302001
GET DIRECTIONS
Olivia Gatwood India Tour: Jaipur
Birla Auditorium, Jaipur, Jaipur
Invite your friends
and enjoy a shared experience