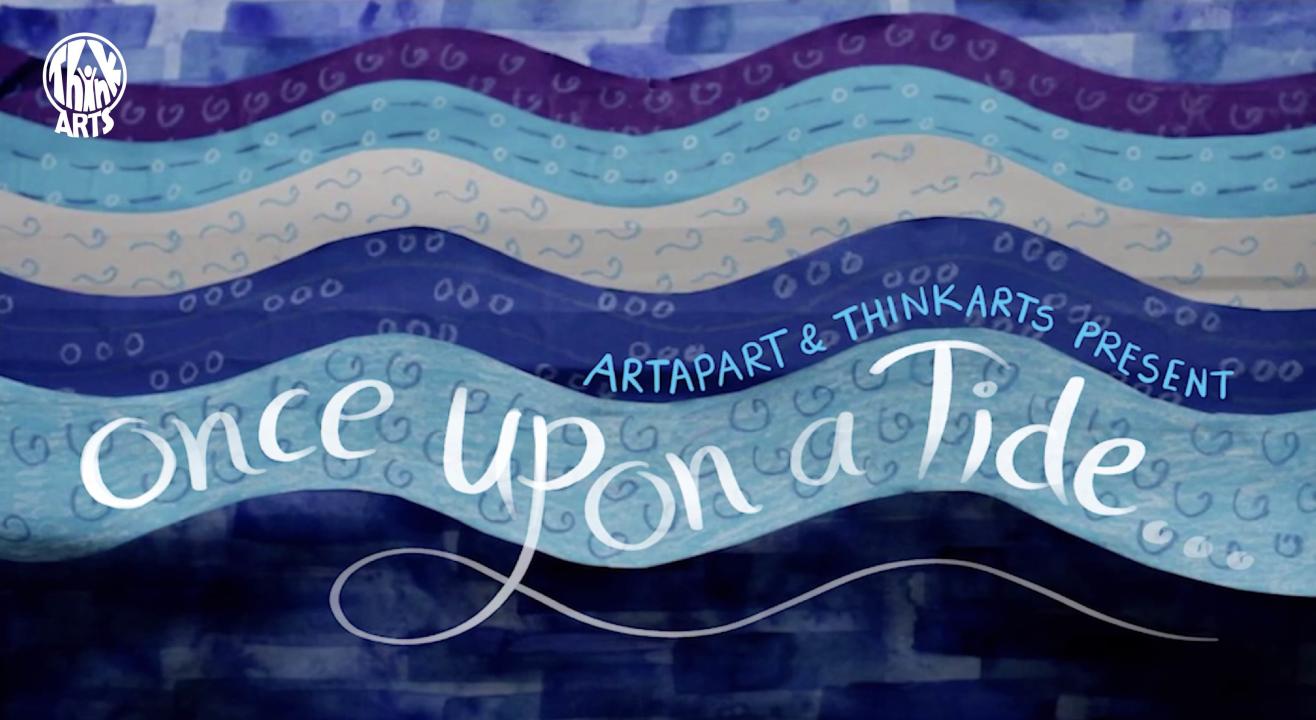 Event Guide
Digital Event
Watch on Insider
For Age(s)
Family Friendly
Invite your friends
and enjoy a shared experience
Event Guide
Digital Event
Watch on Insider
For Age(s)
Family Friendly
Invite your friends
and enjoy a shared experience
Event Guide
Digital Event
Watch on Insider
For Age(s)
Family Friendly
Invite your friends
and enjoy a shared experience
Once Upon a Tide is a digital art and storytelling piece for children and grown-ups, created by Art Apart, and produced by ThinkArts.
Thos is a tale of a family of eight hundred turtles spread all across the world, and their father who turns a hundred years old. To celebrate, these eight hundred siblings embark on a grand adventure to gather together at Velas, on the coast of India. This is their journey! Once Upon A Tide is a celebration of Diego, the real Giant Tortoise from the Galapagos who turned hundred in 2020. In a breeding program, Diego was responsible for siring a whopping eight hundred offspring in his hundred years, thus reviving this otherwise endangered species.
Once Upon a Tide storytelling piece was invited to be showcased at the Vancouver International Children's Festival 2021, a multidisciplinary festival for young audiences presenting international performances.
About the performers
Art Apart is a young Indian company working in the field of visual arts. Whether it is multimedia stories for children, or interactive cards and books for wider audiences, they hope to engage the viewers in their creative process by making them feel as part of their works.
For Ages: 6 years & above children and families
Event Duration: 30 minutes
*Kindly note that the video can be viewed within 2 days from the date of purchase.
Credits
Performing group
Art Apart
Name of Artists
Avanti Basargekar
Sanika Deshpande
Raju Deshpande
Pushkar Khare
Abha Basargekar
Siddharth Deshpande
A ThinkArts Production
Guidelines
Join the event using the email address from your ticket.
Use earphones/headphones for a better experience if you are watching it as an individual. If you are a group of people who are watching it make sure you have access to good quality sound.
A strong internet connection helps avoid any interruptions or disturbances during the event.
Once Upon a Tide : Promo Video
Event Guide
Digital Event
Watch on Insider
For Age(s)
Family Friendly
Invite your friends
and enjoy a shared experience