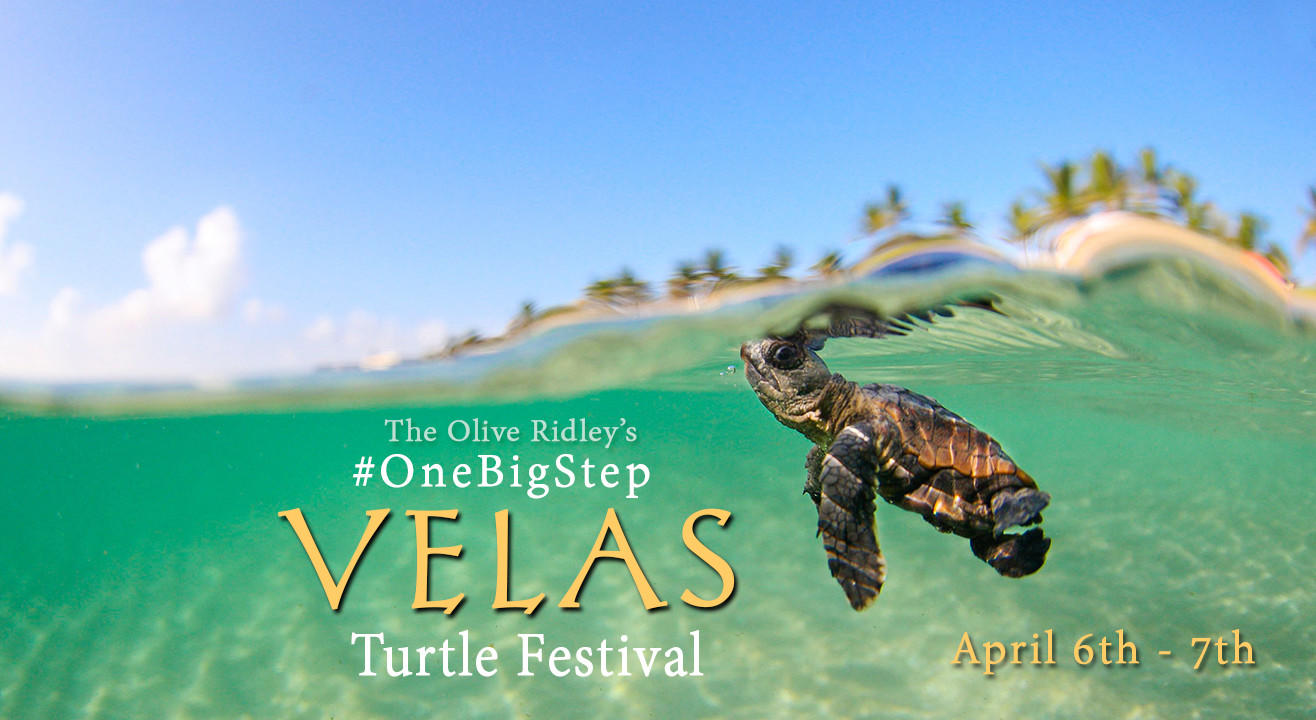 Camping
One Big Step - The Olive Ridley's Turtle Festival at Velas
About
Kindly Note: Your departure is on April 5th Friday Night at 11:30 pm from Pune - Hotel Blue Nile**
Watch Olive Ridley Turtle Hatchlings prepare for their awe-inspiring journey into the sea at Velas beach.
Velas Gram Panchayat is proud to announce the Turtle Festival beginning from Friday, the 5th of April
Velas is a village in Ratnagiri district of Maharashtra about 200 km from Pune. It is famous for its beaches and turtle 'festival' which is held by the local people of Velas. Every year thousands of Olive Ridley sea turtles (females) return to the coastline of India and Sri Lanka from where they had left once 15-20 years ago. Science may not know how, but the turtles know exactly which beach they were born on, when and how they will return to lay their eggs to the same beach where they had once taken their baby steps into the sea.
The term Turtle 'festival' is not to showcase or display these beach turtles. The sea turtles are protected under the 'Migratory Species Convention' and CITES (Convention of International Trade on Wildlife Flora and Fauna). India is a signatory nation to all these conventions. The 'Homing' characteristics of the Ridley sea turtles make them more prone to mass casualty. The conservation status of Olive Ridley turtles is considered 'vulnerable' and currently on the list of endangered species. There are several reasons why their population has decreased, one of them is getting destroyed or eaten up by carnivores.
In an attempt to prevent this mass destruction, the Velas Turtle festival is an effort by the locals. The project involves in preserving the Olive Ridley sea turtle population by collecting the Olive Ridley turtle eggs along the coast and after 45-60 days successfully releasing the hatchlings into the sea in a phased manner.
Please Note: Only when the hatchlings are ready they are taken for the release, thus it is a complete natural phenomenon and one cannot promise how many hatchlings entering the sea can be witnessed. We will be visiting the release 3 times (day 2 morning and evening, day 3 morning) during this trip to maximize our chances of seeing the baby turtles sticking their head out of the sand and taking the first breath of fresh salty sea air.
Night 1 Date: Friday 5th April
Our private bus will do the pick-up, locations (TBA):
11:30 pm Pick-ups
12:00 am – Exit Pune city via Chandni Chowk - Tamhini Ghat - Mangaon - Bankot - Velas

Day 1
Date: Saturday April 6th
5:00 am – Reach Velas and freshen up.
6:00 am – Leave for the beach to see the hatchling release batch 1
8:00 am - Return to the homestay and have breakfast
9:00 am - 1:00 pm - Rest
1:00 pm - 2:00 pm Lunch
2:00 pm - Leave for Bankot fort (slight hike) - Optional
The name Bankot is derived from "Bavanna Kot" a Marathi phrase meaning fifty-two forts. The Great Shivaji Maharaj captured this fort and added it to Swarajya, which was the fifty second fort and hence the name "Ban Kot".
4:00 - 5:00 pm - Tea and Refreshments - Leave for the beach
5:00 - 6:30 pm - Hatchling release batch 2
7:00 - Return to the Homestay for dinner.
8:30 - 9:30 pm - Dinner
10:00 pm - End of day 1

Day 2
Date: Sunday April 7th
5:00 am – Wake-up call
6:00 am – Leave for the beach to see the hatchling release batch 3
8:00 am - Return to the homestay and have breakfast and pack up for departure from Velas
10:00 am - Reach Vulture rescue center - The awareness session is very informative and knowing more about these birds is still less as much as we know about them already.
11:00 am - Reach Shrivardhan beach and relax - You can enjoy some beach adventure sports like para sailing, banana boat rides and jet ski: Please not the cost for these are not covered on your trip cost, any of these rides will be self-sponsored and at your own risk.
12:30 noon - Traditional Coastal Maharastrian lunch at Shrivardhan
1:30 pm - Departure for Pune.
Home stay - Comfortable stay completely on shared basis will be made available to us with home-cooked Maharashtrian style vegetarian food (breakfast, lunch and dinner) and tea. Homes are comfortable with basic bedding and modern toilets attached.
Travel and toll: Pick up and drop off from our selected pick up points.
Meals covered on the trip: Breakfast, Lunch, Tea and refreshments and Dinner on Day 1. Breakfast and Lunch on Day 2.
Non veg meals would be pre decided - Lunch on day 1 - Veg, Dinner on day 1 - Chicken and Lunch on day 2 - Fish.
Homestay with mattresses and basic bedding.
Mineral water for drinking throughout the trip.
Tour guides and camp leaders all along the trip.
Medical assistance if required.
Personal expenses (beverages, snacks, equipment)
Personal medication
Any of the beach adventure rides.
Please non-bulky full body clothing preferably light colored
Good hiking or sports shoes
Caps and Hats
Sunglasses and sunscreen
Hand Towel
Munchies and personal snacks
Personal medication
Camera (optional)
Binoculars (optional)
Shawl (optional)
One liter water bottle
Torch
Please take care of all your belongings.
Notify us immediately in case of any medical emergency.
Anyone found under the influence of drugs or narcotics will be requested to leave the trip immediately, without any refund.
Adventure camping and outdoor sports/ recreation is purely for nature lovers and not for party groups; we respect nature and do our best to spread the awareness about wilderness preservation.
Be sure that you are responsible for your own personal belongings.
We like to keep the wildlife wild; please do not litter the forest/ sanctuary and the campsite.
Please confirm your registration with amount Rs. 3150/- for veg or Rs. 3465 for non-veg in cash or make an online transfer.
Availability is first come first serve basis. Last day of confirming is 2 days prior to the event date, but please book your seats as soon as possible to avoid any disappointment.