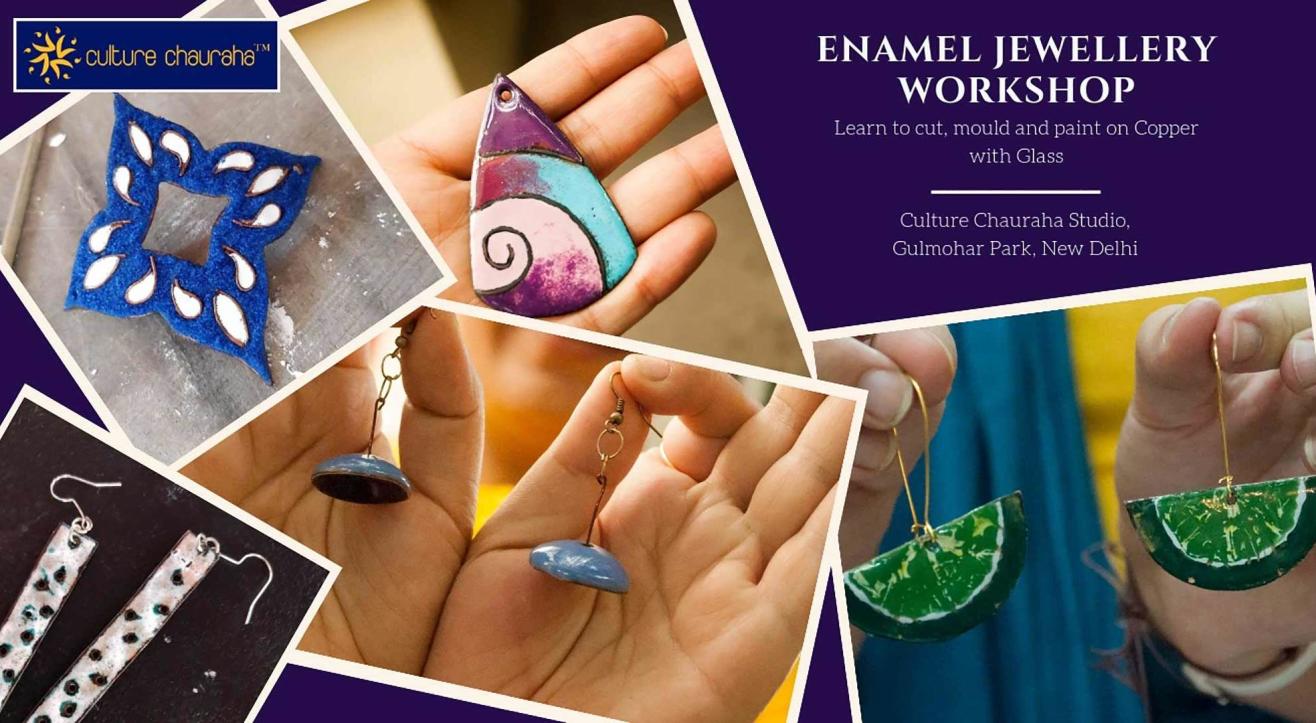 Art
One-Day Enamel Jewellery Workshop
About
What is enamelling?
"Enamelling is the process of applying thin layers of finely ground glass to metal, which, when heated to a high temperature (800-850 degree Celcius), the glass melts and fuses with the metal."
Learn to create a piece of jewellery from scratch on copper and get introduced to the fascinating medium of fusing glass with the metal called enamelling. Learn how, through centuries, craftsmen all over the world and especially India have been painting the backsides of your jewellery to turn them into exquisite pieces.


In this one-day workshop, you'll be learning

- How to cut your own shapes from a copper sheet.
- How to prepare the base of your jewellery before you start enamelling it.
- Application of enamel on copper while learning about different techniques.
- How to conceive a design and see it through from start till the end while ensuring its aesthetic appeal and practicality of a piece.
- Assembling of the pieces into a finished wearable jewellery.


It's great for children & adults interested in the arts, especially the ones who'd like to pursue arts & design professionally.