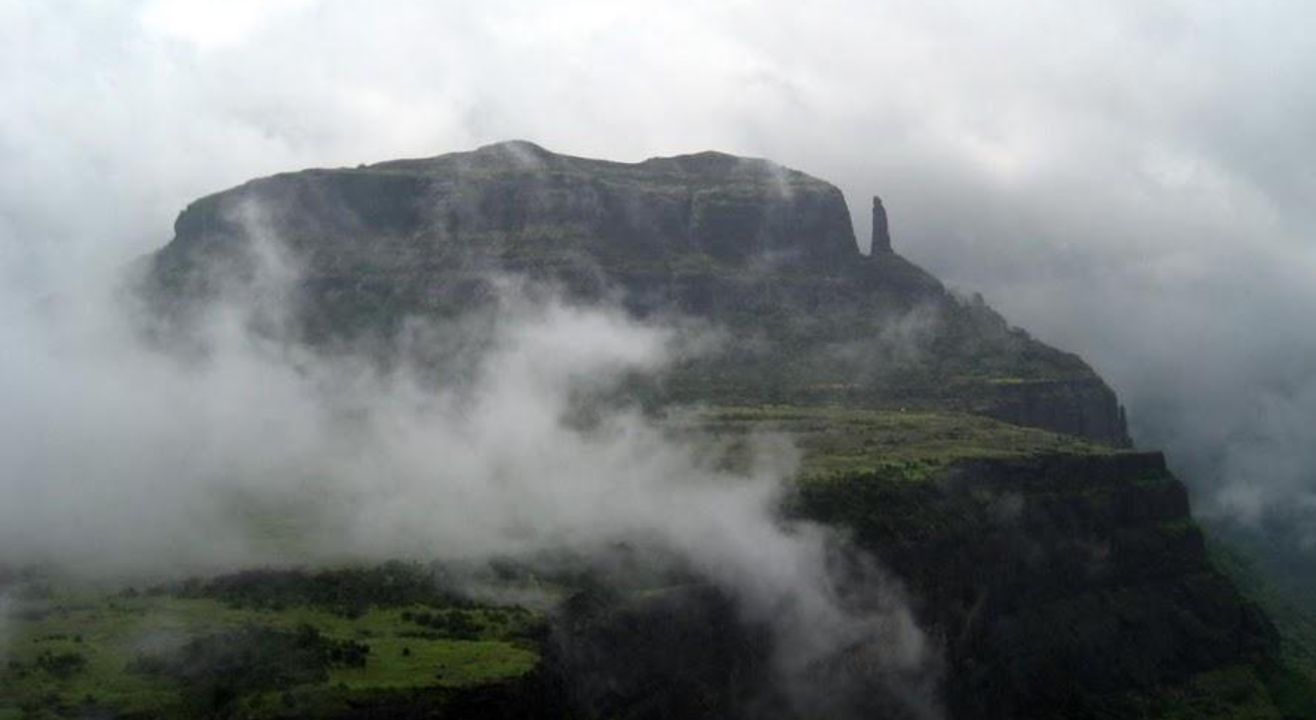 Trek
One Day Thrilling Trek To Naneghat
BAPS Shri Swaminarayan Mandir
About
Naneghat is a mountain pass in the Western Ghats range near Junnar in Pune district of Maharashtra, India. During the reign of the Satavahana (200 BCE–190 CE), the pass was extensively used as a trade route between Kalyan and Junnar.Literally, the name nane means "coin" and ghat means "pass".The name is given because this path was used as a tollbooth to collect toll from traders crossing the hills.
On 9th July
6.00 : Gather at Dadar Station Near Swaminarayan Temple.
9.00 : Reach the base start trek towards naneghat caves(Breakfast on the way).
11.30 : Reach at caves. break for Lunch.
12.30 : Move towards top spot of naneghat i.e "NANACHA AGANTHA" Enjoy the views, surroundings and feel of being in the clouds.
1.00 : Descend to the base.
3.00 : Return Journey.
7.00 : Reach dadar.
Lunch.
Water (2 ltr Minimum)
Towel/Napkins,Extra pair of clothes.
Good footwear.(preferably Shoes)
Slippers or floaters (just to relax your feet before & after the trek) (optional)
Personal medicines. (if u require usually/Optional)
Wind Cheater
Other things as per your choice.
Torch.
2-3 bunch of papers
Transfer to and from dadar.
Breakfast, Evening refreshments
Expertise and equipment charges of shoe drill adventures
Lunch(To be carried by participants as we will have it on fort top)
Mineral water or any drinks.
Anything that is not mentioned under Inclusions.
Pack your bags considering the rains into picture..
Do carry small plastic bags to carry wet clothes home, But no plastic littering on the way or in mountains.
Drinking alcohol and smoking strictly not allowed.
Please avoid wearing jeans which could trouble you while climbing, Prefer track pants.
We do take utmost care of every member of the group during the event, but still each member will be responsible for his/her own safety and baggage.
The leader's decision will be final and binding on all.
If cancellation is done prior to 10 days of outing 75% will be refunded.
If done prior to 5 days of outing 50% will be refunded
3 days prior to event date 25% will be refunded.
After that no refund will be provided.
Venue
BAPS Shri Swaminarayan Mandir
Swaminarayan Chowk,Opp., Dadar Station Over Bridge, Dadar East, Dadar, Mumbai, Maharashtra 400014