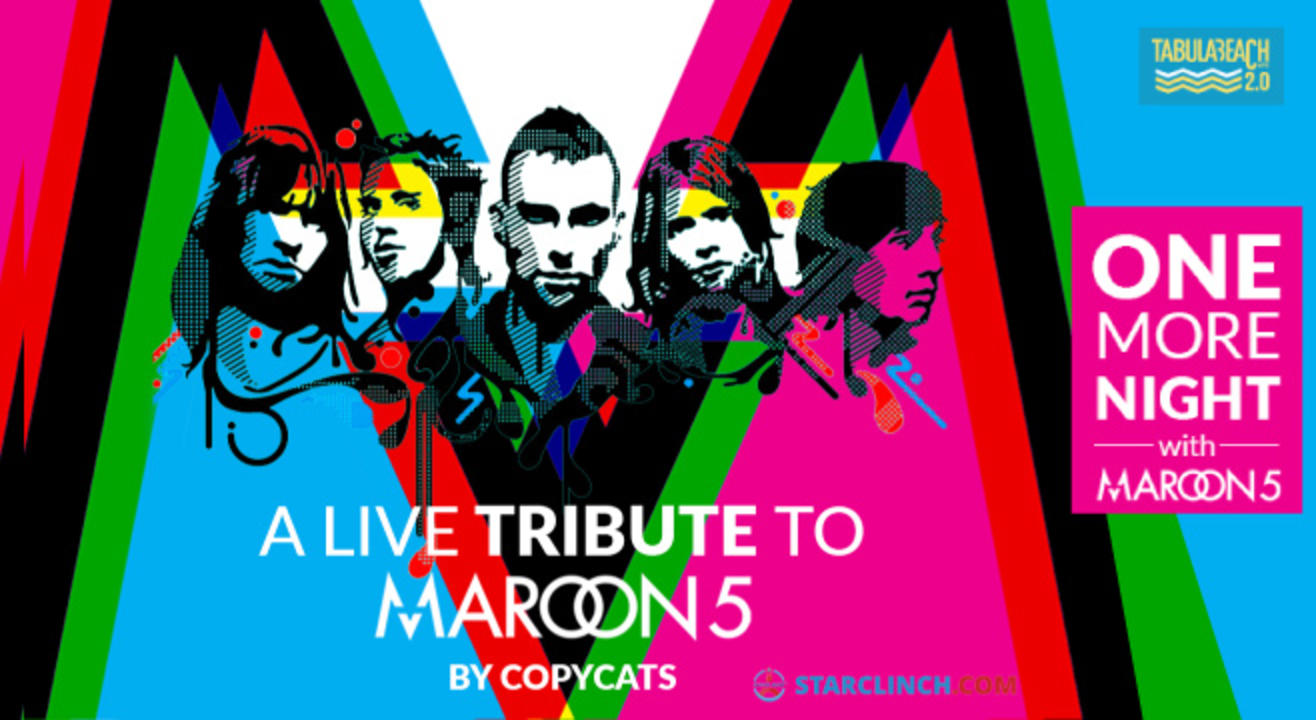 Music
One More Night with Maroon 5
About
The CopyCats was formed in February 2015 by Prabhtoj Singh and Aman Sagar, who are musicians by profession and have been playing live in New Delhi for the past 6 years. They graduated together from Kirori Mal college and were part of its prestigious music society named MUSOC, which is 35 years old now and has produced some of the finest bands in India like Parikrama, K.K., Five8 and Jester. Watch them perform hits by John Mayer, Coldplay, Red Hot Chili Peppers , Maroon5, Pink Floyd, Bryan Adams, Michael Jackson and U2.
Watch them as they perform some of your favourite hits by American band Maroon 5. Also enjoy:
- Maroon5 themed Bar Menu
- Beer Buckets
- Pitchers
- Drinks by the bottles/halves/quarters
- Food platters
See you there!
Venue
Tabula Beach Cafe, Delhi
Marg, Next to Auditorium, Asian Games Village Complex, Siri Fort, New Delhi, Delhi 110049