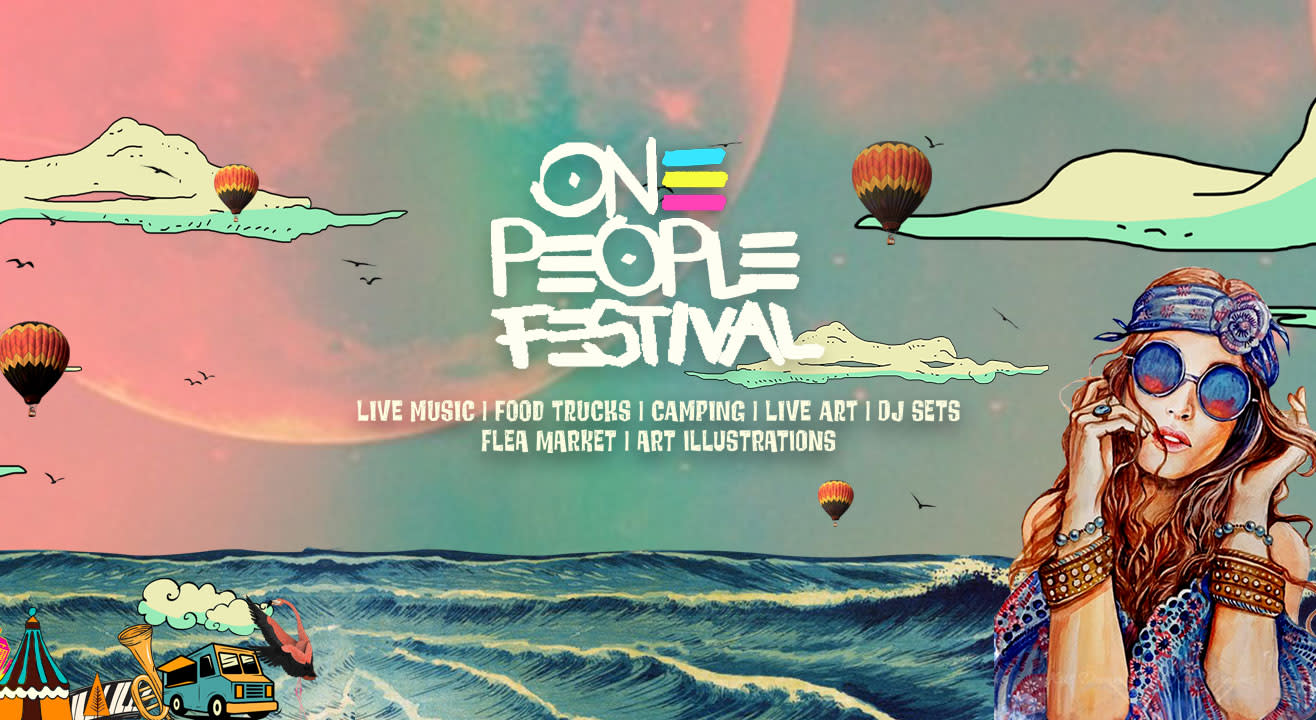 Experiences
About
ONE PEOPLE FESTIVAL is a celebration of creativity. 36 hours festival of fun, frolic and fiesta with artists and creators ranging from art, music and dance. 100+ Artists performing in 5 different stage at Chariot Beach Resorts, Mamallapuram -our venue partner is Chennai's run-away zone to chill, relax and rejuvenate. The venue is apt for the festival and has been laid-out to zones -to spread out the fun across. A variety of food stalls strategically zoned across the venue is also a part of our festival. Art installations on various subjects are one of the high light of the event. An estimated footfall of 5k visitors is expected to patronize the celebration. Camping by the beach is also available at our venue. Come to celebrate creativity along with us.
Align yourself at One People Festival.
For more information visit http://www.onepeoplefestival.com/
Junkyard Groove
Junkyard Groove was formed in the year 2005 and has become a mainstay in the Indian independent music scene. The band has had the honour of opening for bands like Iron Median, Megadeath, Prodigy, Machine Head and Mr. Big .

Franks Got the Funk
Franks Got the Funk is an Electronic Rock/Alternative band from Chennai, formed in 2009. The surging energy and the addictive songs the band churns out are complemented by the capturing stage presence and wacky costumes, which keeps audiences enraptured and jumping.

Manoj & The Band
Manoj & The Band are the ideal hybrid Carnatic fusion act. Having worked in the film industry with popular music directors such as Anirudh Ravichander, Yuvan and Harish Jayraj, they are well known for the spontaneity, time signatures and soulful melodies .

Wayside
A 3 piece rock band formed in the city of Chennai in July, 2016. Well known amongst the college circuits, the members of the band are Elvis Xaviour (vocals & guitar), Shiv Rekhi (bass) and Pranav KR (drums).

The grown ups and vertigo
More artists to be announced
EC41 is Chennai's only night club on the beach front that's located within city limits. A well known destination for party goers in the city, the venue boasts of its dance floor on the beach and it also so happens to be the largest dance floor in the city.
Live art
Camping
Star-gazing
Food trucks
Art installations & murals
Flea market
Beach games.
Venue
Chariot Beach Resort
Five Rathas Road, Behind Five Rathas Monument, Mahabalipuram, Tamil Nadu 603104