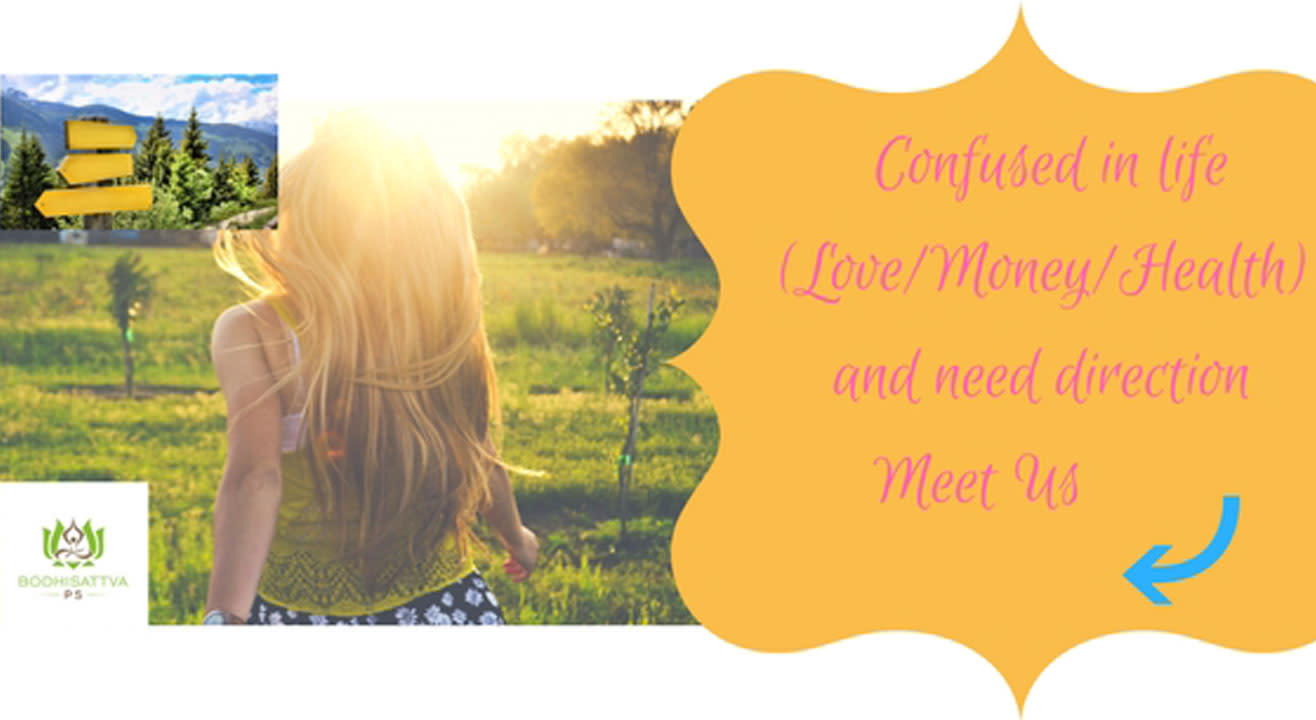 Self Improvement
One to One Consultation Session
August & September | 11AM
About
Many times, you come across a point in your life where you do not know where to go next and are confused/hurt/heart broken/anxious.


It could be due to a failure in a relationship or a setback in your career, or maybe a health related issue or something else. Right guidance, with the right direction, at the right time, is the key that can put you back into track with your lessons learnt from that loss or failure and not keep you stuck in that phase for very long. All the successful people in the world have one thing in common, and that is they all made a lot of mistakes and learnt their lessons well in time, gaining confidence.


So if you have landed up on this event and it rings a bell, then make an appointment with Bodhisattva to not only discuss your challenges, but also to get a neutral perspective from a professional helping you solve the puzzles of your life.We do not judge you and keep your discussion strictly confidential as professionals and hence you can discuss any topic under the sun with us with ease,comfort and trust
We also introduce new tools and techniques to you using holistic healing to get more peace and manifest your desires
About the Organizer & Venue
Bodhisattva is a spiritual organization catering to the spiritual needs of people across the globe. They deal with identifying issues using various card reading techniques and there after working on the remedies using energy healing or other modulates.
Ms Pooja Sharma is a Holistic Healer & a Life Coach with over 12+ years of International Experience and practices multiple Healing modalities including - Reiki,Lama Fera,Magnified Healing,Tarot Card,Coffee Cup Reading,Meditations,Dowsing,Space Clearing,Ayurveda,Crystals,Color Therapy,Aroma Therapy,etc.She is also available for one to one consultations on various lifestyle issues like - stress management,financial management,relationships,de addiction of substance abuse,infertility,cancer,dialysis,etc.Online consultation for clients from different cities & countries available too