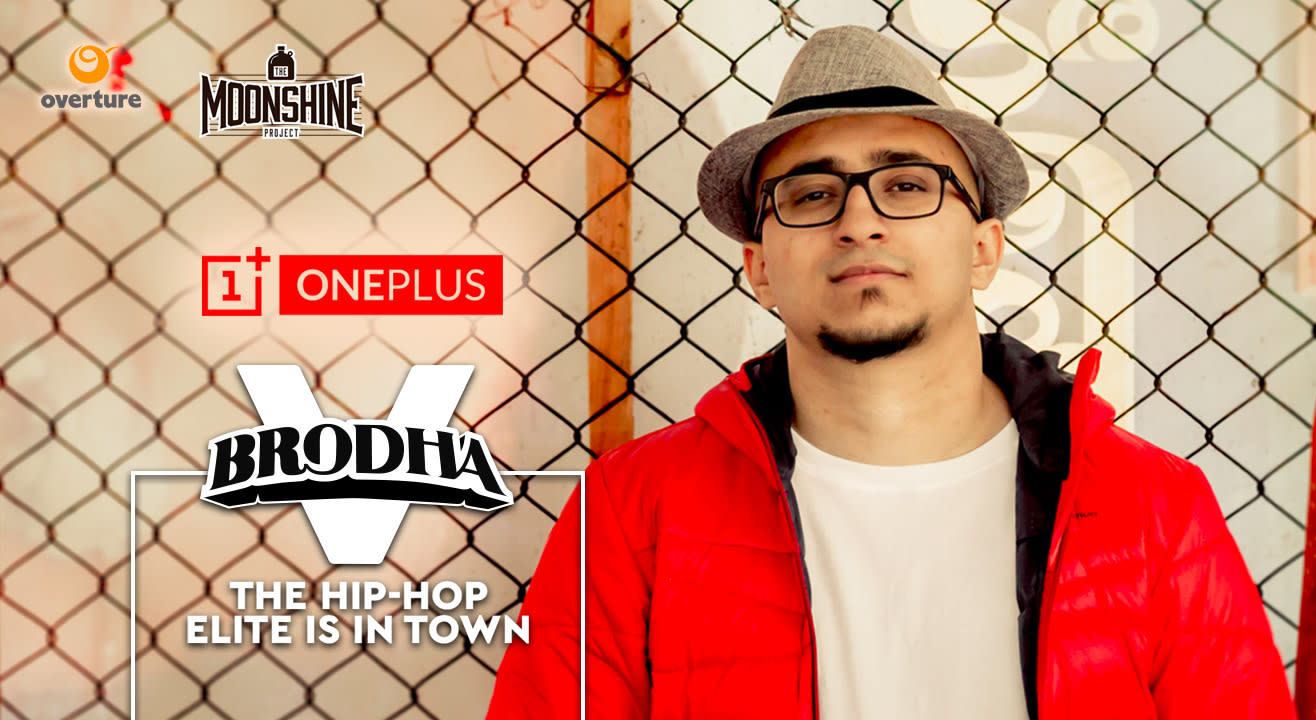 Music
OnePlus Presents Brodha V's Way Too Easy Tour Of India
About
One Plus Presents Brodha V, India's finest rapper, live and loud in his Way Too Easy Tour of India. They said he can't and they said he won't, but now he's doing the impossible and is making it look Way Too Easy. Brodha V plays his live sets with a band to enhance the experience of the concert-goer, and to stand apart from other Hip Hop/Rap artists. Hyderabad is the first of many cities Brodha V will be taking his musical journey through and he will hit the ground running!
Brodha V.
Have you ever thought of a fusion between mainstream hip-hop and Indian classical genre? Though the combination of the two genres seems unlikely, Vignesh Shivanand, popular known as Brodha V has mastered the art of adding a carnatic touch to the quintessential rap. Considered as one of India's best rappers, Brodha V has been loved for his unique style of blending Rap Music with Indian classical and folk genres. Brodha V's love for going beyond the conventional is evident in his multifaceted style of music that infuses local flavours in the fabric of rap.

His earliest inspirations for blending the two came from AR Rahman's 'Pettai Rap'. Having grown up in a traditional household during the 90's, classical music was a large part of Brodha V's growing up years. During his teenage years he was influenced by western artists like Eminem, Timbaland and 2Pac. As a teenager, hip hop music became an outlet for expression. He decided to experiment with the two by mixing classical melodies over western sequences. What started off as an experiment soon became his signature style of music! Brodha V's style of composition is a new dawn of fusion music that pushes the boundaries between varied music styles.

Over the last few years Brodha V's singles like Aathma Raama, Aigiri Nandini, Round Round and Indian Flava has garnered a loyal fan base for his style of music. Unlike his counterparts, Brodha V's story style lyricism is a shift from slang laden lyrics that are typically associated with rap songs. His compositions are lyrical and are known for their catchy hooks.
Venue
The Moonshine Project
385, Road Number 82, Film Nagar, Jubilee Hills, Hyderabad, Telangana 500033
GET DIRECTIONS