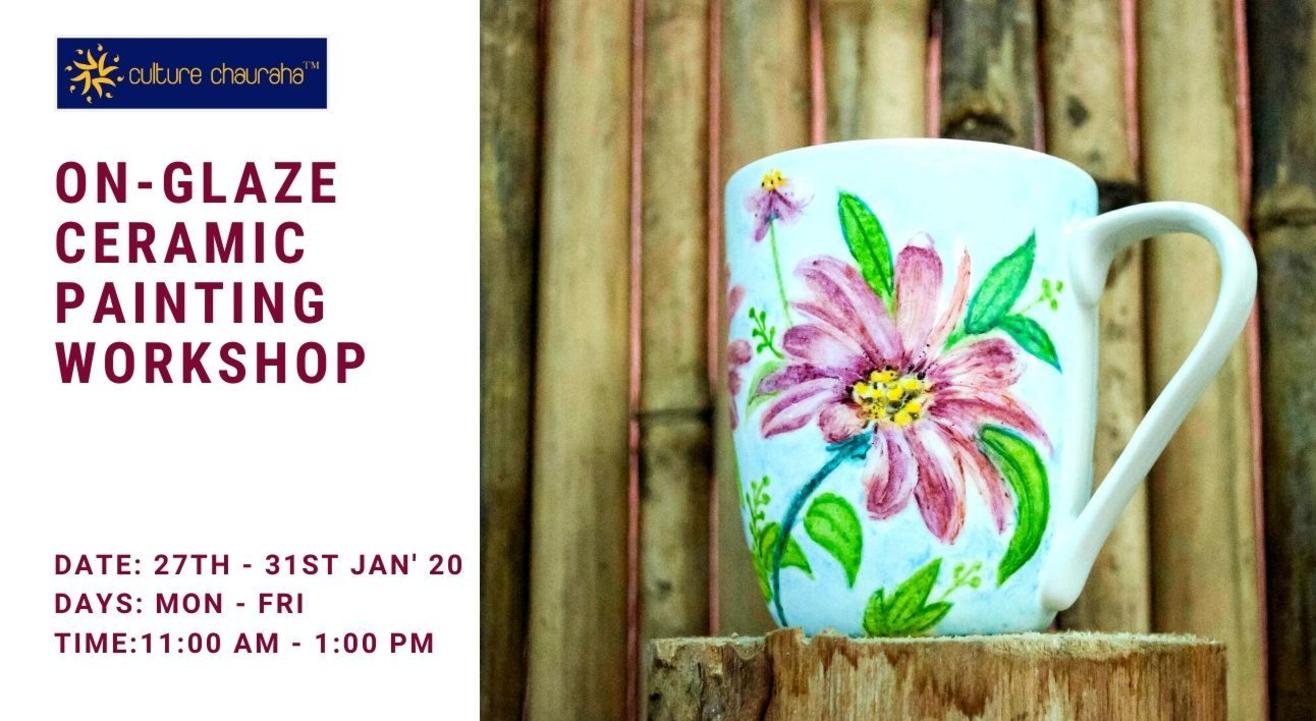 Art
On-Glaze Ceramic Painting Workshop
January 27 | 11AM - January 31 | 1PM
About
What is On-Glaze Painting?
On-Glaze Painting or Ceramic Painting is the decoration of glazed porcelain objects such as plates, bowls, vases or statues
In this, the glazed porcelain is painted with overglaze decoration and fired again to bond the paint with the glaze making the painted artwork permanent, part of the ceramic and ready to use.
Workshop details:
Culture Chauraha is organising a 5-day introductory certificate course to the medium where the participants will be learning the techniques involved in painting on the ceramic surface. After each layer of painting, the ceramics will be fired in a kiln.
Your canvas for these 5 days will be a ceramic tile and a mug, which you'll get to carry back with you after they've been painted and fired.
Date: 27th - 31st Jan' 20
Time: 11:00 AM - 1:00 PM
Venue: South Delhi
Age: 12 years and above
Fees: 8,000/- inclusive of all material
All skill levels are welcome from beginners to practising artists!
We ensure individual attention to every participant so that we can do justice by bringing out each person's creativity.