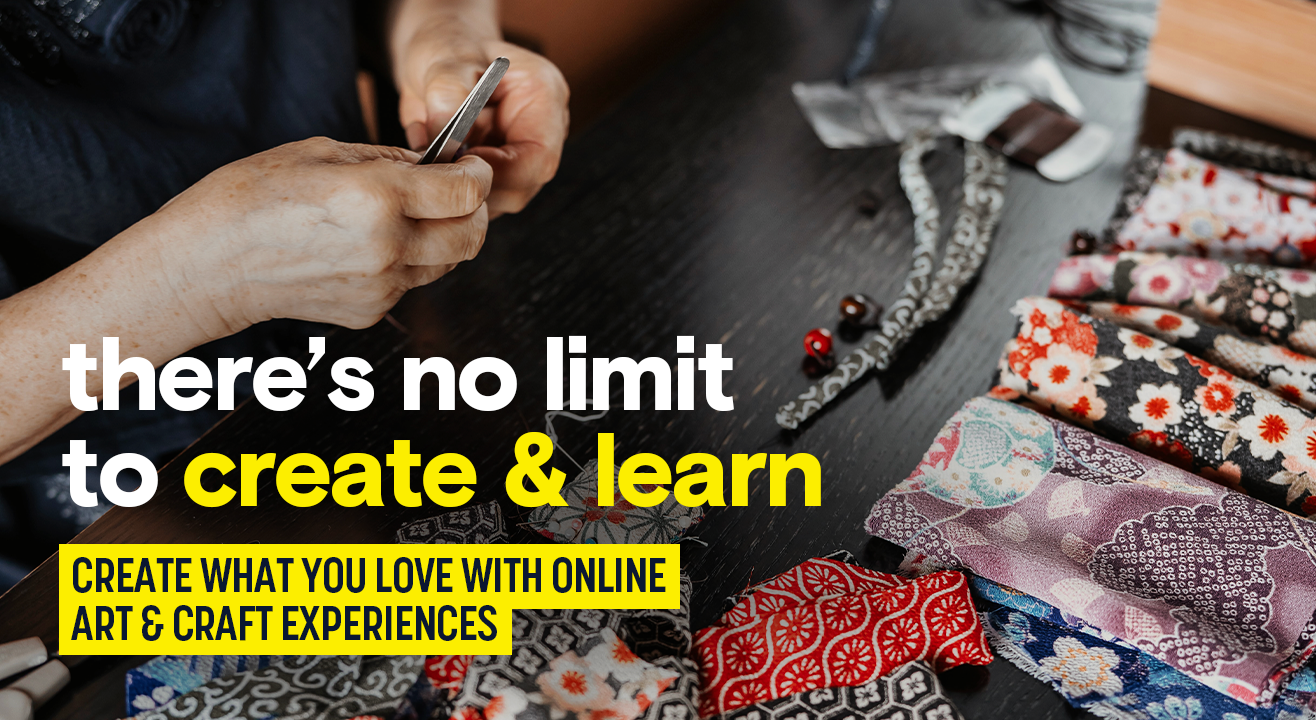 Pick up your threads & brushes, we're creating art!
Pick up an old hobby or learn a new craft with interactive online art & craft workshops.
Invite your friends
and enjoy a shared experience
Honestly, there's something extremely therapeutic about creating art. Be it picking up the paints and brushes on a rainy day, or weaving a wall decoration for a friend's birthday, or trying something new for the first time just because - there's a million reasons to create beautiful things. Now you can do it all from the comfort of your home! Isn't that exciting?!

Take a look at what's happening this week
From Heart to Art
There's something new to experience with each different style of making art. Abstract painting makes you look at the world in a different way, Portrait sketching makes you pay attention to the finer details, Calligraphy teaches you how different strokes in writing a letter can change the way you think about words. We tried Acrylic painting last week and we're still blown away by all that we could create. Next on our list is Abstract Art! What's gonna be your pick?
Craft and Curious
Being able to create something out of loose threads and needles blows our mind away! From making Macrame Art, Block Printing, Embroidering, to String Art, and making Dreamcatchers, there's all this and so much more for you to try from home. After making endless wish-boards of DIY Tie & Dye, we're pretty excited about finally learning how to do it at home. You could come along & try it for yourself or pick something completely different to give it a go!
Near, far, wherever you are.
Whether you're at home or your home away from home, or on a much needed vacation - the upside of art & craft experiences going digital is you can always tune-in for your favourite session from wherever you are!
There's No Stopping Us Now. No, Really!
Taking an art & craft session is now super convenient. No more rushing between work days. Be it Monday or Friday, you can tune-in for an art & craft experience cause the sessions are now available throughout the week! Just set up your Zoom, find your cozy corner, and craft away! And if you're looking to do something after your art therapy, or you're in need of inspiration for your next art piece, click here.
Subscribe to receive our newsletter!
Find the best experiences happening out there in your city or enjoy handpicked content while sitting comfortably at home. Paytm Insider is your go-to place to figure out what to do today!