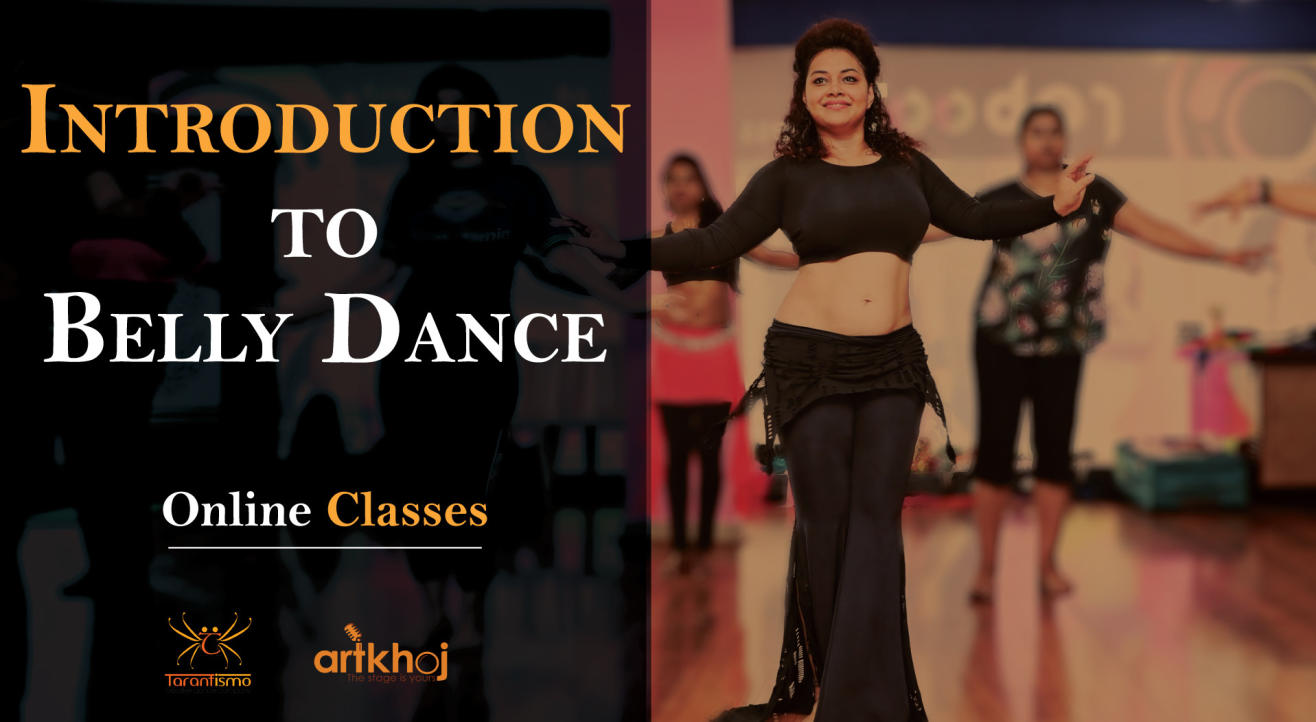 Online Belly Dance Classes (Weekend & Weekdays batches)
October 10 | 4PM - October 21 | 11AM
Invite your friends
and enjoy a shared experience
Invite your friends
and enjoy a shared experience
About the Event
Enroll and get introduced to the world of Belly Dancing through these beginner's belly dance classes.
The classes are for complete beginners and need no prior experience in with this dance form.
The beginner's course will cover:
-Various belly dance movements, shimmies, belly rolls, hips movements.
-Skills to put all learned movements into dance combinations.
-Basic belly dance rhythms.
-Choreography and much more.
Batches:
Weekday Evening Batch: Mon, Wed & Fri
5th October - 21st October
8 hours of classes
Evening batch: 6:30 - 7:30 PM IST
Weekend Batch: Saturday & Sunday
10th October - 31st October
8 hours of classes
4 - 5 PM IST
2 hour class on the last day.
Weekday Morning Batch: Mon, Wed & Fri
12th October - 28th October
8 hours of classes
Morning batch: 10:30 AM - 11:30 AM IST
About the classes:
The classes will be conducted Online on Zoom Platform
The details to join online will be shared on the day of the class.
About Tarantismo:
Tarantismo creative Dance company emerged in Bangalore about 12 years ago. Having participated and represented the country in several dance festivals and reality shows, they are par excellence. Equipped with proficient and experienced instructors they have been conducting classes and workshops in styles like Belly dancing, Bollywood, Semi-classical, Bollywood fusion, Bolly-hop, Sass on Heels etc
They were also one of the first Dance Companies in Bangalore to introduced the city to the Wonderful World of Belly Dance & have been spreading The Joy of Belly Dancing ever since. Their creative ability to integrate various dance forms like Kathak, Bharatanatyam, Jazz, Folk, Bollywood etc with Belly Dance really sets them apart.
About Artkhoj:
Artkhoj is an aggregator of artists, hosts, vendors and art institutes across the country. Artkhoj provides opportunities to artists from all the genres thus helping them pursue their passion.
Artkhoj also helps hosts (corporate, colleges, apartments etc) find the right talent/artists for their requirements thus making the event experience smooth and fun.
In case of any queries feel free to call us on +918971492903