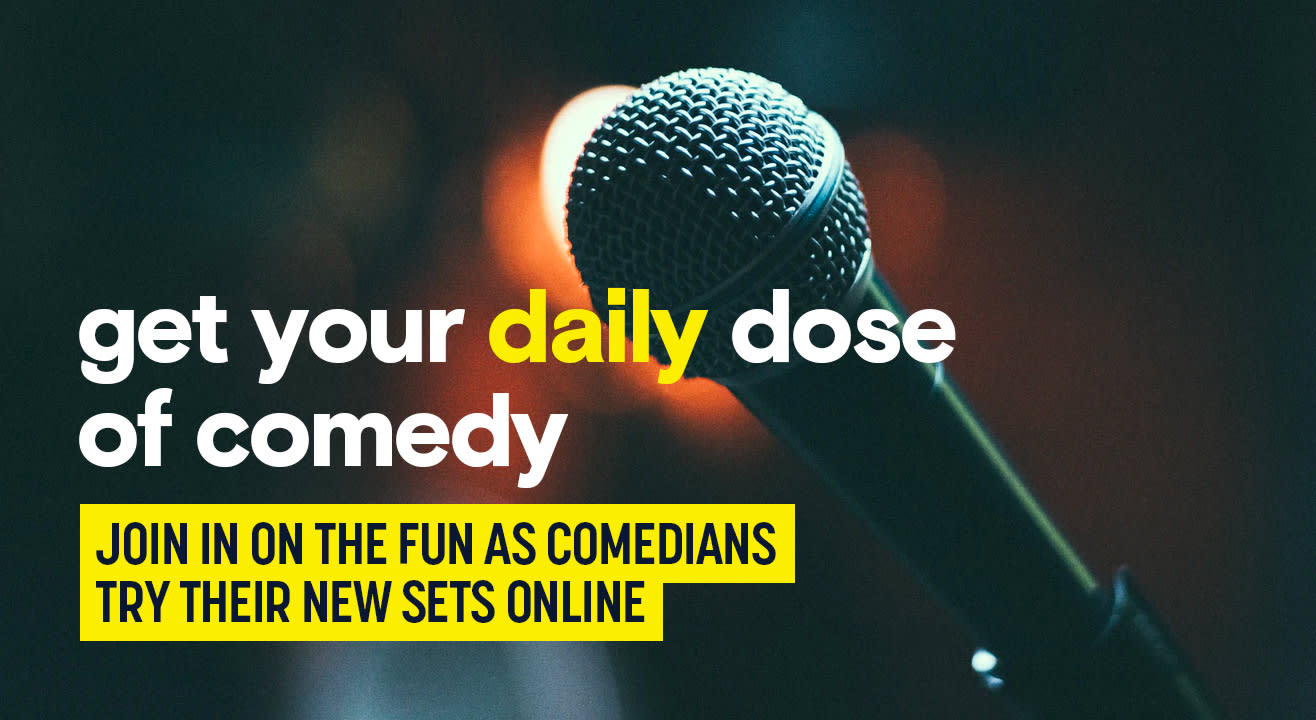 Top up your dose of comedy with online stand-up comedy events
Check out comedy events that will have you roaring with laughter as you stay at home!
Invite your friends
and enjoy a shared experience
We know you miss hanging out at comedy clubs packed with humour and laughter. Don't worry, we've got some of the whackiest and coolest digital comedy shows with your favourite comedians! If there's one thing that comedians love, it's experimenting with their audiences. With online stand-up comedy shows, they get to do just that. You can join them and finish their jokes or give them prompts to humour you on the spot. No matter the concept, a great dose of laughter is guaranteed.
Check out these online comedy gigs:
How can I attend digital stand up comedy shows?
You can take one right from the comfort of your home. Interact with or listen to your favourite comedian via a live stream of the show that comes straight to your home. Sign up and get tickets to the digital comedy events of your choice now! Click here to check them all out.
Update On Live Comedy Shows:
With the world opening back up, one venue at a time, we're pumped to announce that live, on-ground, stand up comedy events are back. Yes, you will soon be able to watch your favourite comedians perform at your favourite venue. But with great excitement comes great responsibility. Which is why, the physical venues are taking thorough precautions to make sure that the events are safe and enjoyable for everyone attending.
Please remember, we still need to follow all safety protocols. Rest assured - from sanitisation, temperature checks, social distancing, mandatory mask checks - expect all the government guidelines to be in place at the performance venues.
Subscribe to receive our newsletter!
Find the best experiences happening out there in your city or enjoy handpicked content while sitting comfortably at home. Paytm Insider is your go-to place to figure out what to do today!