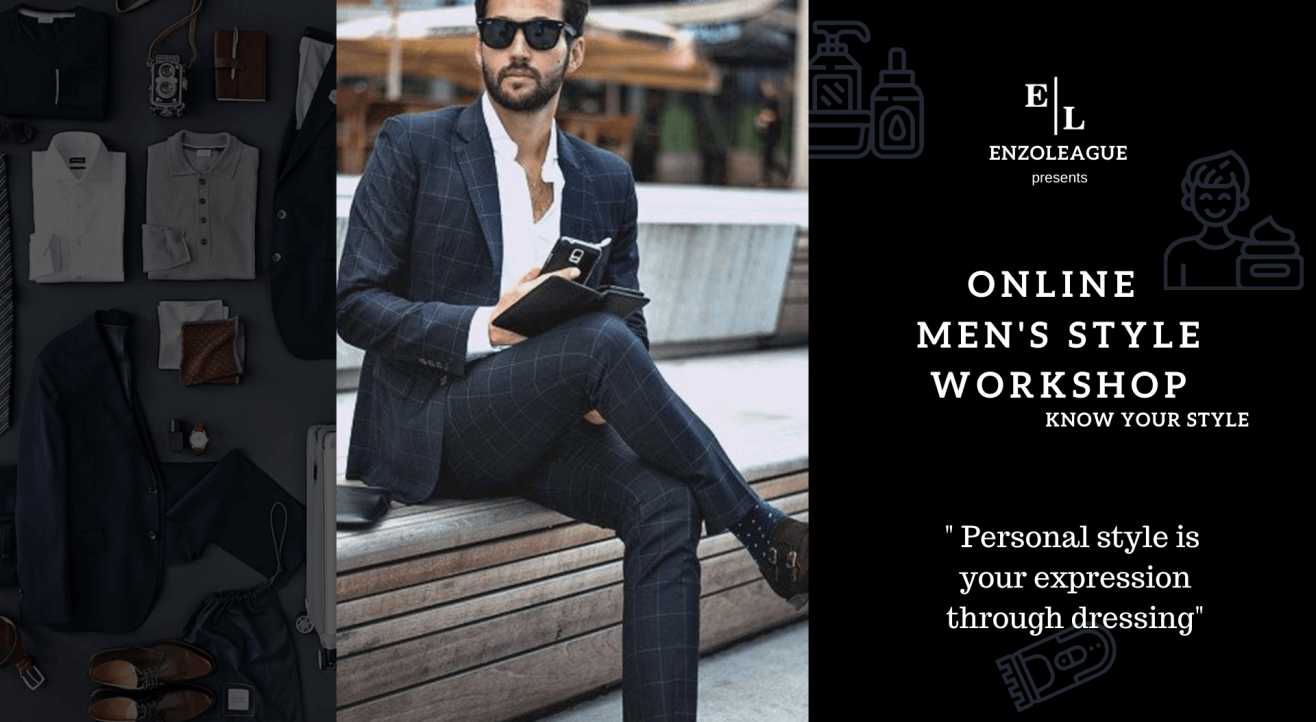 Online Men's Style Workshop
Invite your friends
and enjoy a shared experience
Invite your friends
and enjoy a shared experience
About the Event
Making confidence a part of your life is not quite easy, the right clothing and a pinch of attitude can give the push you require. The more confident you are, the more successful you tend to become. To create a positive first impression, fine details like clothes, grooming, accessories, and many more are important which you will understand through this workshop. This online workshop will focus on the basic of personal style, elements of style, various factors that influence your personal style and how you can use clothing to communicate effectively in your respective fields of profession.
Looking your best and being confident will boost your productivity and elevates your personality. It's time to raise your personal style one notch higher towards shining confidently among others in every-day life. Our expert stylists will answer your queries and guide you on the journey of style.
Workshop Takeaways –
- Understanding the importance of dressing for your body type
- Role of colors and patterns in your everyday life.
- How to use accessories to elevate your personal style
- Grooming to enhance your personality
- Motivation from our experts as to how you can start the journey towards betterment.
Note: - Strictly for men
P.S. Please join max by 11.10 AM as the event will start sharp on time. Latecomers not allowed. Money will not be refunded.
P.S.S Only Non-fashion background folks are allowed.