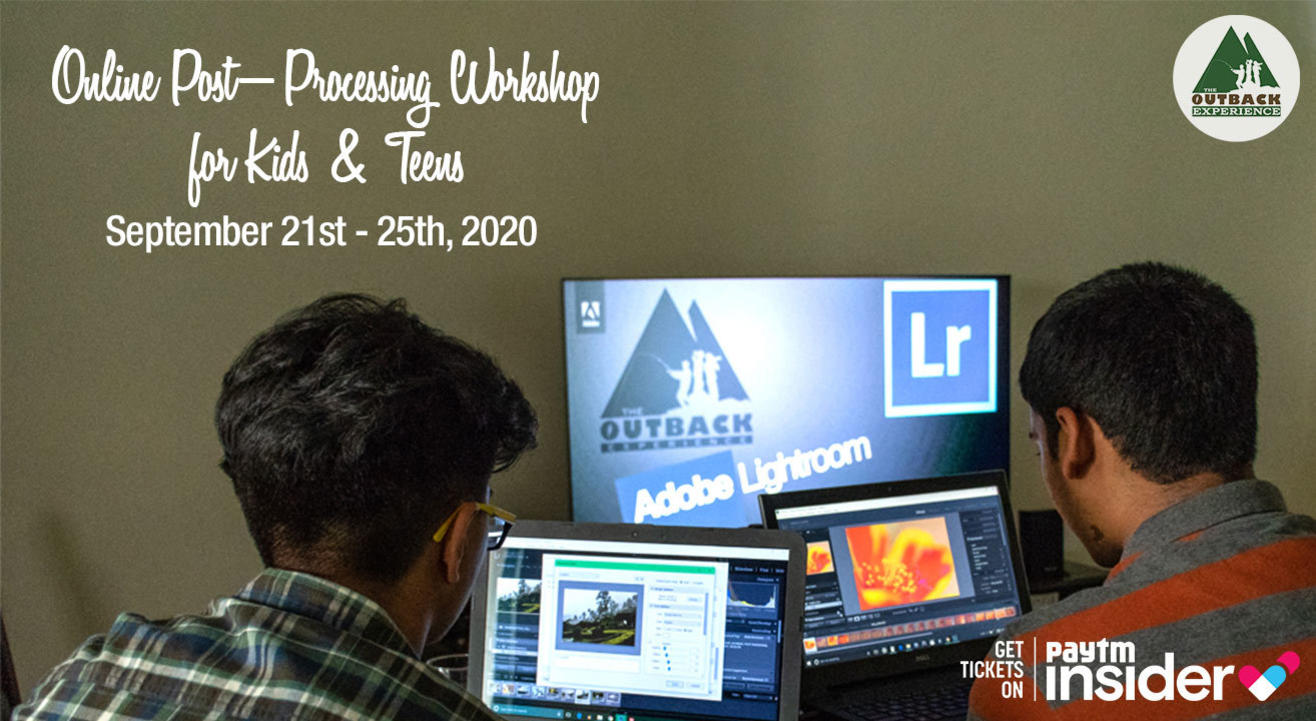 Online Post - Processing Workshop For Kids & Teens
September 21 | 6PM - September 25 | 7PM
Invite your friends
and enjoy a shared experience
Invite your friends
and enjoy a shared experience
About the Event
With the advent of digital photography, a requirement for post processing was also reborn. What can be done with a camera on location amounts to about half of the process of creating a great image. The other half of creating a great image is done in a digital darkroom (on a computer).
Over the last few years we have trained many talented young photographers on our workshops and camps, however they lacked knowledge of how to post process their images to create truly remarkable photographs. Hence, The Outback Experience presents the perfect opportunity for budding young photography enthusiasts to master the art of digital post processing.
The aim of the course is to introduce the importance of post processing your pictures to reveal the true beauty behind your images.
AGE GROUP: 10 to 19 years.
Workshop Dates: 10th to 14th August 2020 (6pm to 7pm)
Please note, Participant must have Adobe Lightroom Classic CC on a desktop or laptop only. In case you do not have it, you may download the trial version of the software one day before the start of the workshop.
Tablets are not advised as there may be certain features not available on the tablet app.
Participant must have prior knowledge on photography.
If you are not sure of the software you have, please contact us before booking your spot. (+91 70221 35540)

The workshop is spread over 5 days and attending all 5 days is mandatory.
Participant must have good internet.
TOPICS COVERED:
* Introduction to digital post processing
* Need for processing of images
* Choosing the right software – Advantages & Disadvantages
* Introduction to Adobe Lightroom
* Image Management – Creation of catalogs, key-wording, rating and making collections
* Working with RAW files
* RAW vs JPEG
* Processing and converting RAW files
* Importance of a processing workflow
* Basic and global post processing adjustments
* Advanced and local adjustments
* Finishing the post processing workflow and saving for web or print