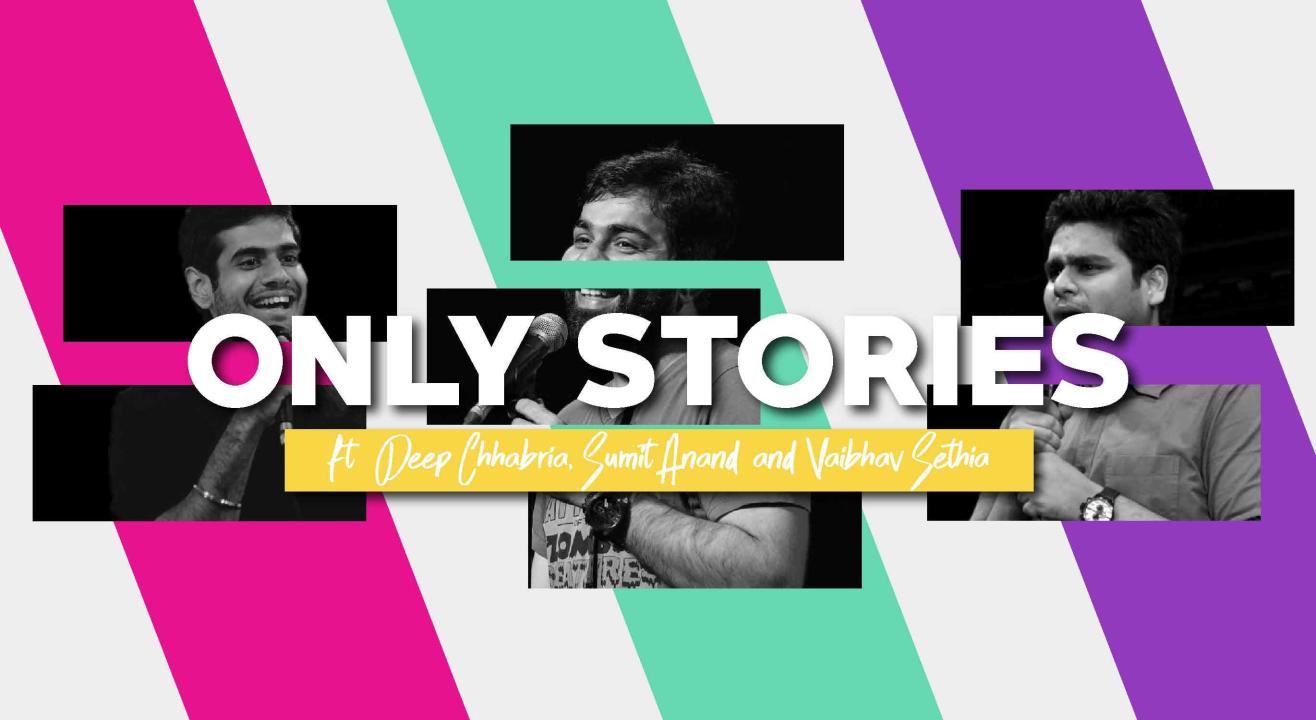 Comedy
Only Stories ft. Sumit Anand, Vaibhav Sethia and Deep Chhabria
About
Sumit Anand invites his like-minded friends to tell hilarious, true stories. This edition will feature Vaibhav Sethia, Deep Chhabria and more as they relay favorite, embarrassing, or just plain laugh-out-loud tales from their personal lives!
With over 100 shows performed across the country, Sumit Anand has been regularly featured on the national television show NDTV Rising stars of comedy, and consistently performs at leading venues like The Comedy Store. The comedian has also performed several shows in Singapore, put up a show at the Melbourne International Comedy Festival, and recently toured with known stand-up comedian Karunesh Talwar. In association with Comedy Central and NDTV Prime, he is creator and performer of a one-hour solo comedy show called Many mistakes of my life. A rare combination of engineer and MBA, his shows cover topics like living abroad and living in general. Before you jump to conclusions, he has tried things like studying, focusing, and dedication before he almost immediately loved Comedy.
V for Vaibhav, V for variety. From smokers, suicide and solitude, and design of cockroaches and humans, and cats, to vegetarians, pilots and bikers, comedian Vaibhav Sethia's stand-up sets cover all possible topics with his jokes and stories. He is an ex-Marwari who was banished from the community for being too funny (their stomachs were hurting too much from laughing 24*7). The comedian has performed at all the popular comedy haunts, like the Canvas Laugh Club, and has won popular contests like the Pajama Fest Open-Mic in 2014. The Kolkata-raised, IIT-Rourkee graduate has previously worked as a writer and an assistant director, after he quit his money-minting oil company job. He co-founded Comedified in 2014, with fellow comedian Anirban Dasgupta, Kolkata's most popular comedy group, and was instrumental in starting a comedy scene in the city, leading to as many five open-mics every week, when there were none.