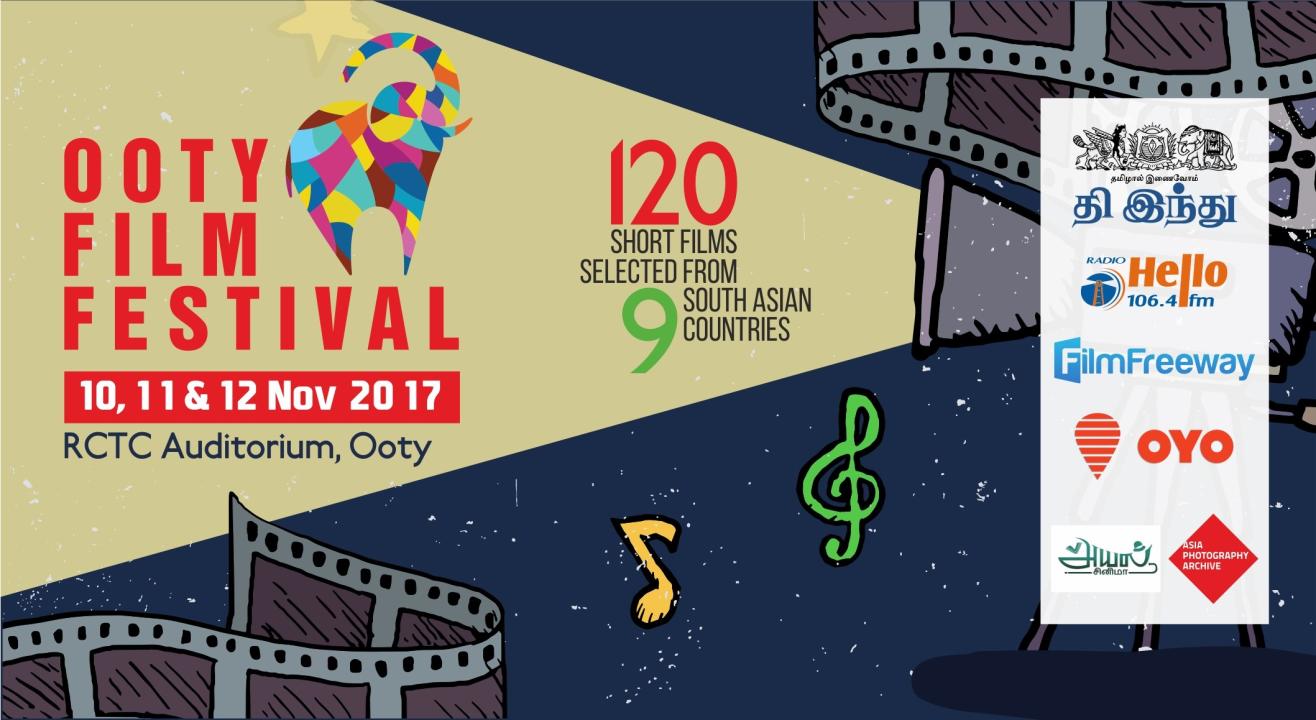 Screening
About
Ooty Film Festival (OFF) is produced and presented by Ooty Film Society (OFS) which is based out of beautiful mountains of Ooty. Ooty Film Society (OFS) is a registered nonprofit organization located in The Nilgiris District of Tamil Nadu, India.
About 1250 short films submitted from 80 countries
About 120 of the best short films will be shortlisted by an eminent jury.

​After huge success of the first edition we decided to take it further to make it into an annual event. And now we are in the second edition - and this time it is Short Films from South Asia.
OFF is conceived with following goals:
To educate and expose the Indian audience and next generation to the worldwide classical and contemporary cinema
To encourage and celebrate filmmaking in India.
To inspire young Indians to enter the art of filmmaking.
To educate Indians on art of film making and visual literacy.
To raise awareness and to provide public access to these film treasures.
To boost local economy through Art Tourism.