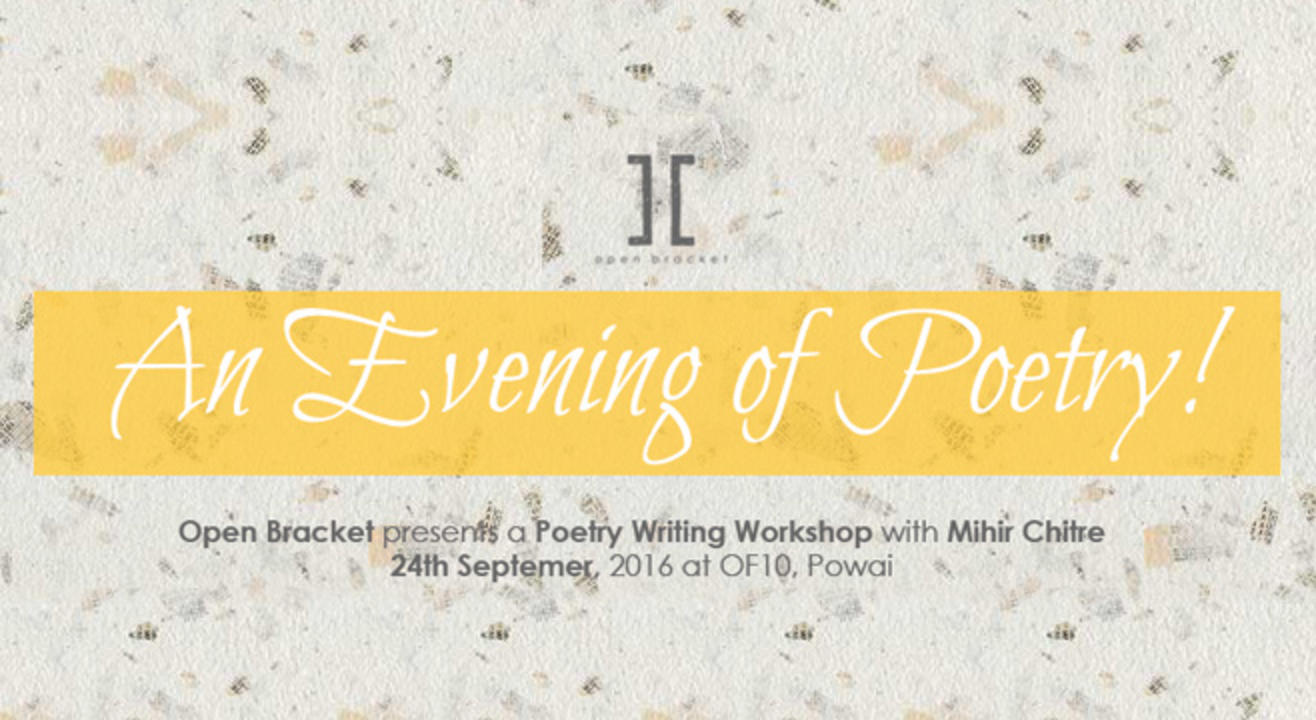 Music
Open Bracket presents- An evening of Poetry!
About
There is a hidden poet in all of us; all we need to bring her/him out is just a pinch of inspiration. Through our new workshop on understanding the art of poetry, Open Bracket helps you get started as you learn about different genres and identify your unique style. Learn to effectively work with ideas, rhythm and rhyme, tone and tempo as you move a step towards creating your own poetic masterpiece. Even Figures of speech are now within reach, as you learn how to create some magic with words.
The workshop is a celebration of ideas through poetry. It only takes a few words to enrich expression and evoke emotion; all you have to do is arrange them the right way! It is the place to be for all the Keats' and Shelly's out there, and for all those who love them.
The workshop is for all you beginners and amateur poets out there.
The workshop will be conducted by our guest artist Mihir Chitre. Mihir has been writing poetry for the past ten years. Mihir's poetry has appeared in several magazines and anthologies. His first poetry book, Hyphenated, was published by Sahitya Akademi in 2014.
About Open Bracket:
Open bracket is an experimental platform for all things creative! We organize custom made workshops that stand firmly in the no man's land between classroom lectures and professional training, though never shying from mandatory hops of fun. The workshops are conducted
by professionals who are invited from an extensive list of artists and creators from all over the country. To know more log on to - http://openbracket.in/