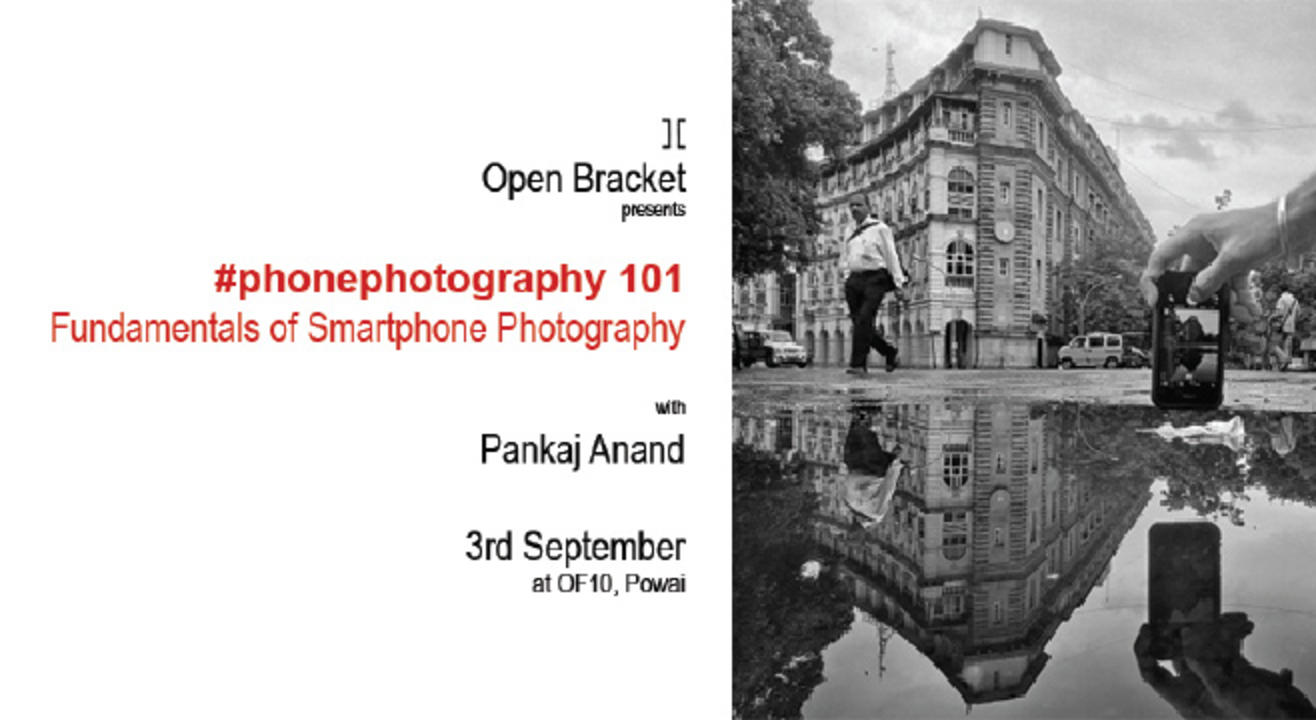 Workshops
Open Bracket presents- Fundamentals of Smart Phone Photography
About
It is said that the photographic lens teaches people how to 'see' without a
camera; now, whether it is attached to a DSLR or a Smartphone is simply a matter of detail.
Smartphones have become constant companions today, and much more, especially where their capacity to archive is concerned. Smartphone cameras are being touted as the most widely used kind of camera in history. Sure enough, in capable hands, even a simple phone camera can produce the
most compelling images. With expensive equipment eliminated, lenses that fit in your pocket, and social media platforms like Instagram and Tumblr that practically thrive on phone photography, this passing hobby has become a learned skill, requiring practice, and effort.
Our workshop on Phone photography looks at this emerging trend as an opportunity for one to see the beauty in things, and capture them on the go, with only a Smartphone at hand. We bring you professional tips on how to capture great images using the right technique, while achieving a myriad of effects and results on a phone camera! With the guarantee of quality that comes with a professional camera gone, the nature of your gaze truly makes or breaks a Smartphone picture, and we show you how you can get it right! Open Bracket presents tricks to do more with your phone camera than click the typical group selfie or slap on another filter, and actually take meaningful,
beautiful images, that stand for how differently you see the world! The workshop will be conducted by our guest photographer Pankaj Anand.
About Open Bracket:
Open bracket is an experimental platform for all things creative! We organize custom made workshops that stand firmly in the no man's land between classroom lectures and professional training, though never shying from mandatory hops of fun. The workshops are conducted
by professionals who are invited from an extensive list of artists and creators from all over the country.
To know more log on to - http://openbracket.in/