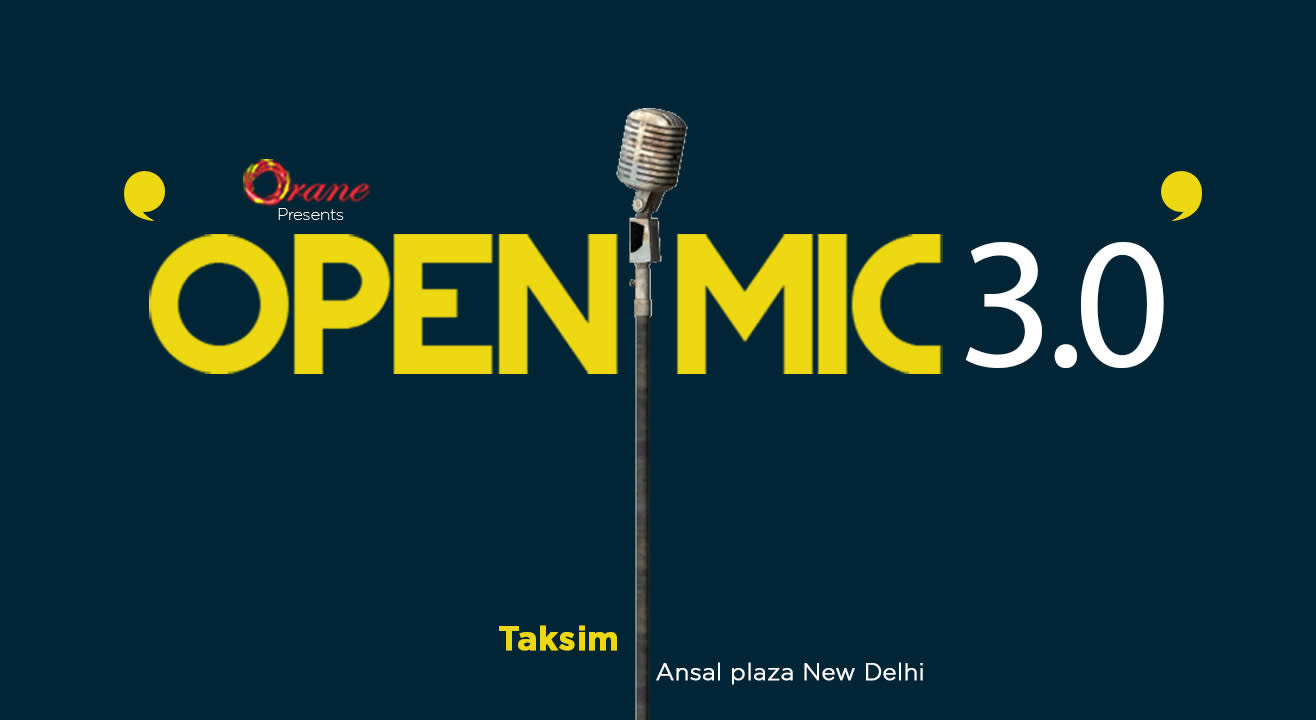 Comedy
About
Orane Entertainment presents you the third edition of its Comedy Open Mic.


In this comedy open mic, you'll witness professional comedians try their new jokes which will eventually turn into comedy gold. You will also see some of the best local comics try their best jokes to tickle your funny bones.


This 75 minute show you will laugh for sure, but this is an adults only show and not for the easily offended.
Though steadily, stand up comedy has started creating a buzz in Delhi. There are multiple small open mics organized in Delhi every week. Many amateur comedians try their material there under the lights of well known comedians in Delhi circuit, who are generally seen hosting these shows.
Host
Rajnish Kumar

Other comics
Manik Mahna
Shaad Shafi
Amit Sharma
Rajat Chauhan
Devesh Dixit
Kaustubh Agarwal
Prakhar Pramod
Kartik Arora
Gourav Gupta
The motivation driven Orane is a commitment to uncompromising service, unique creative ability and clear communication through every step of the planning process. They handle each project with a personal, hands-on approach making it seamless and turnkey for our clients and are an extension of their vision and function on your behalf. With this mission, Orane offers a comprehensive range of services encompassing the design, development and execution of distinctive events.
Trendy cool meets urban hip-chic at Taksim – Restro Bar, the flagship venue for popular international F&B chain Taksim. A superlative example of new-generation restro-bars that promote a more interactive vibe, Taksim is spread across a generous 4200 square feet of space moulded into two floors, a mezzanine and a sprawling open-air patio. A consummate compilation of global cuisine, a designer bar serving an exhaustive array of inspired cocktails, contemporary interiors and an ever-evolving dossier of music and performances, are what comprise the core of the space Taksim calls home.
Venue
Ansal Plaza, Delhi
Hudco Place, Khel Gaon Marg, Hudco Place, Andrews Ganj Extension, Andrews Ganj, New Delhi, Delhi 110049