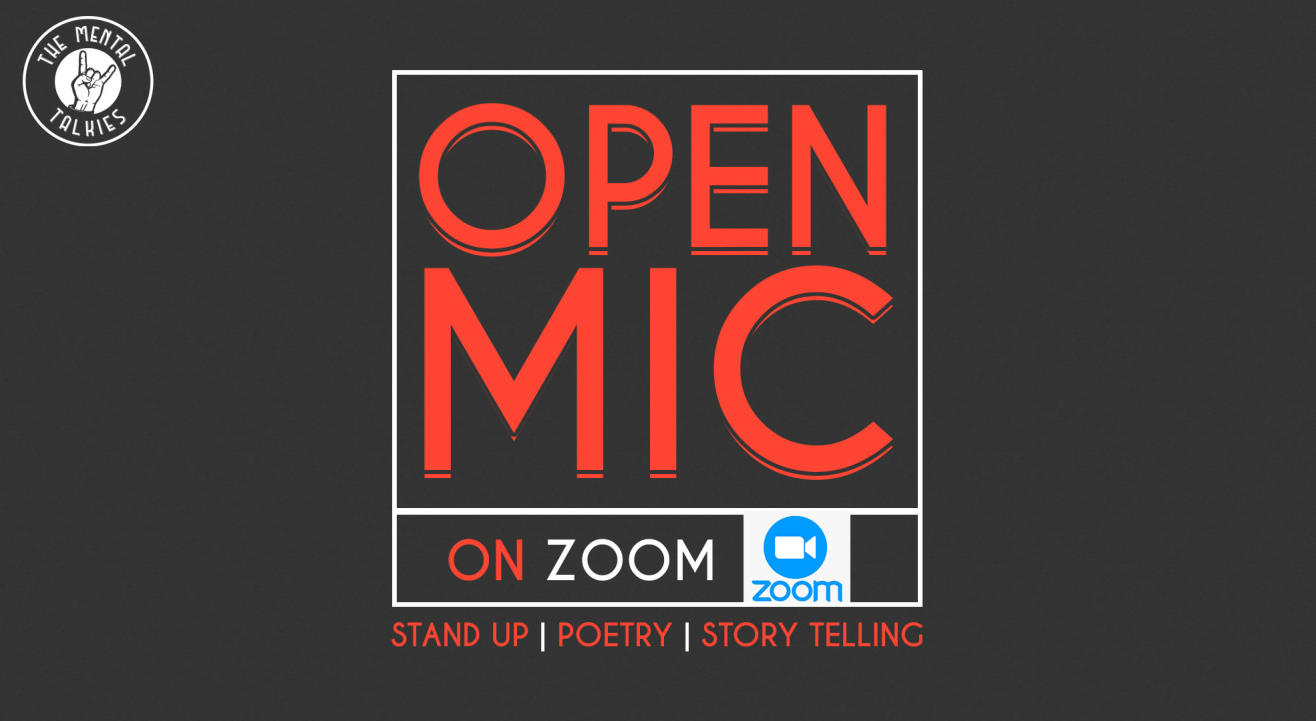 Open Mic-Stand Up Comic, Poetry, Storytelling
Invite your friends
and enjoy a shared experience
Invite your friends
and enjoy a shared experience
About the Event
The Mental Talkies Presents Digi Open Mic, willing to find your inner knacks and looking for an exclusive platform to go all out with your talents and meet opportunities like you to join in a crazy adventure ride. Take on the Digi Open Mic challenge to be yourself and speak yourself.
Important Guidelines:
This show is on Zoom. Please download the Zoom Web Meetings app and register.
For Participate: Connect via link 15 minutes before the event time to confirm your Participation Slot.
Make sure your in Good room with internet.
Use earphone/headphone for better experience.
Also get hold of strong internet connection to avoid any interruption or disturbance during the event.
Don't let the fact that you are performing virtually, from your home, affect your stage presence. Don't hold back on performing with the same level of enthusiasm and energy, as you would on stage. If you usually perform standing at a live event, you should perform the same way in the Digi Events as well.
Multiple performers or artists in an event, ensure that those who are not performing/speaking are muted their audio off, so that other performers are not distracted.
Avoid checking your phone or answering calls in the middle of an event.
Please be dressed up for the occasion wear.
Sound check paramount before starting the session. Conduct a test event prior to the actual event.