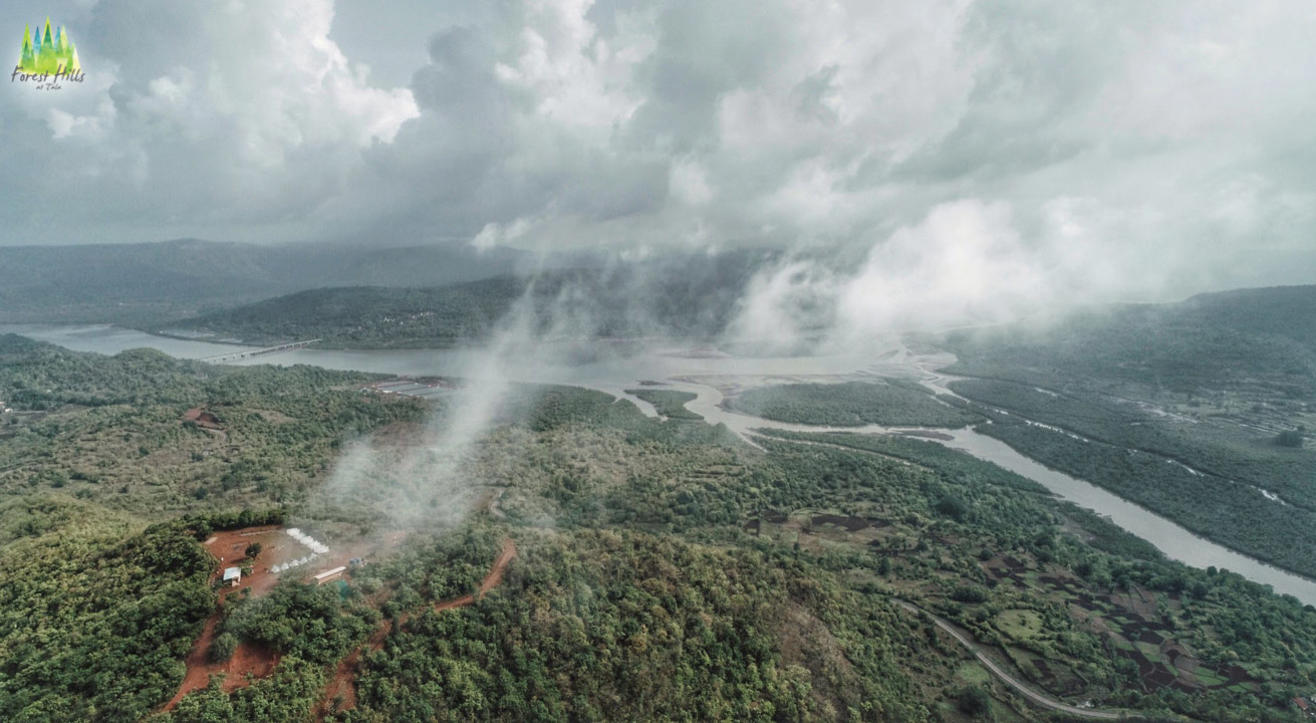 Multiple Dates | 11AM & 4PM
Step out and enjoy this event
Invite your friends
and enjoy a shared experience
Invite your friends
and enjoy a shared experience
About the Event
Back for the season – Forest Campground at Tala is all about re-introducing yourself to the outdoors while being a bit pampered!

To one degree or another, people are all looking for places that fires their imagination, places that call to them. The places that make it easier to breathe, but at the same time, have the power to leave them breathless.

Forest Hills' campground is fitted at the highest point on the property and is spread over 2.5 acres, overlooking miles and miles of forest with ample natural resources.
The tents are covered with traditional shade to keep them cool during the day. On the inside, the tents have mattresses, air pillows, sleeping bags for a sound sleep and also have charging points. Free WiFi and clean drinking water are standard at the campground. Common toilets are at par with the best in the business and are cleaned and checked on every hour. Security at the campground is available 24/7.
Saturday, October 20

11:00 AM - Check-in/welcome drink
01:00 PM - Lunch
03:00 PM - Free time
04:00 PM - Old school games
05:30 PM - High tea with a beautiful sunset view
07:30 PM - Live music, bonfire & BBQ
09:00 PM - Dinner
10:00 PM - Movie under the stars

Sunday, October 21

07:00 AM - Jungle trail to Kuda Caves
09:00 AM - Breakfast
10:00 AM - Visit to Petting Zoo and organic farm
11:00 AM - Check-out
Saturday, October 20

4PM- Check In / Welcome Drink, Old School Games
5:30PM - High Tea with a Beautiful Sunset View
7:30PM - Live Music, Bonfire & BBQ
9PM - Dinner
10PM- Movie Under The Stars

Sunday, October 21

7AM - Jungle Trail to Kuda Caves
9AM - Breakfast
10AM - Visit to Petting Zoo and Organic Farm
1PM - Lunch

Tent accommodation on twin sharing basis
Towels and toiletries
Lunch, breakfast and dinner
Limited BBQ, bonfire and live music
Old school games with prizes
Archery and rifle shooting
Movie night
Jungle trail to Kuda Caves
Travel to the campground
High tea
Massage therapy
Other activities like horse riding, ATV ride, kayaking, pottery, etc.
Quechua tents that come with charging points, mattresses, air pillows and sleeping bags
Permanent common bathrooms with towels and toiletries
Music system
Volleyball, football, cricket and turn ball
Massage therapy
Photo ID card
Any personal medicine
How to reach to the Campground
By Train
The campsite is 165 kilometres away from Mumbai city, so one can reach by trains. Roha, Mangaon and Indapur are three nearest stations from Forest Hills at Tala. From the station, you can get an auto or Forest Hills can arrange for a pick up at an additional cost.

Drive Your Own
Drive down to the campground in your own vehicle.

Pick Up and Drop
To and fro Mumbai and Forest Hills transportation by car or a bus for a larger group can be arranged at an additional cost.

Catch a Speed Boat or a Ferry
You can book a speedboat or a ferry from the Gateway of India, and choose Forest Hills' car service from Mandwa Jetty to Tala, Raigad.


You don't have to go out of the way to find a pet-friendly establishment. At Forest Hills, we understand that your dog is a part of your family. So why would you leave them behind? The good news, of course, is that forests and dogs are made for each other. There are leaves to gambol in, creatures to sniff out and miles and miles of land to explore.

Travel Petiquette
For a pleasant getaway with your pet, here are some common "petiquette" tips to keep in mind:
Make sure your dog is up-to-date with vaccinations and has a current ID tag.
Clean off your dog when he/she is wet or dirty, using provided towels, prior to letting them in your tent.
Clean up after your dog and dispose of any waste.
Notify the staff of any dog accidents immediately and request special cleaning efforts.

Tala is a small village situated in the Raigad district of Maharashtra and is just three hours away from Mumbai and Pune.
An idyllic setting that is perfect to rejuvenate both body and soul. The perfect hide-away from crazy schedules and cramped spaces, from pollution and pandemonium and the regular stresses and strains of urban living.
This one-of-a-kind experience features in its midst carefully detailed cottages, stunning container homes, spectacular barn cabins, captivating tree houses and a unique glass house. The campground is fitted at the highest point on the property, overlooking miles and miles of forest with ample natural resources.
Advance once paid shall not be refunded, if intimated 15 days in advance, the reservation can be utilized within next 90 days subject to availability and prior reservation, re-booking is not allowed for weekends, Diwali, Easter, Christmas and New Year's and other major holidays announced for elections, etc. Any change in tariffs difference will be payable.
Forest Hills at Tala
Survey no. 157/9, Village-Taraste, Pitasai Kumbet Road, Post-Pitsai, Taluka-Tala, District-Raigad, Tala, Maharashtra 402111
GET DIRECTIONS