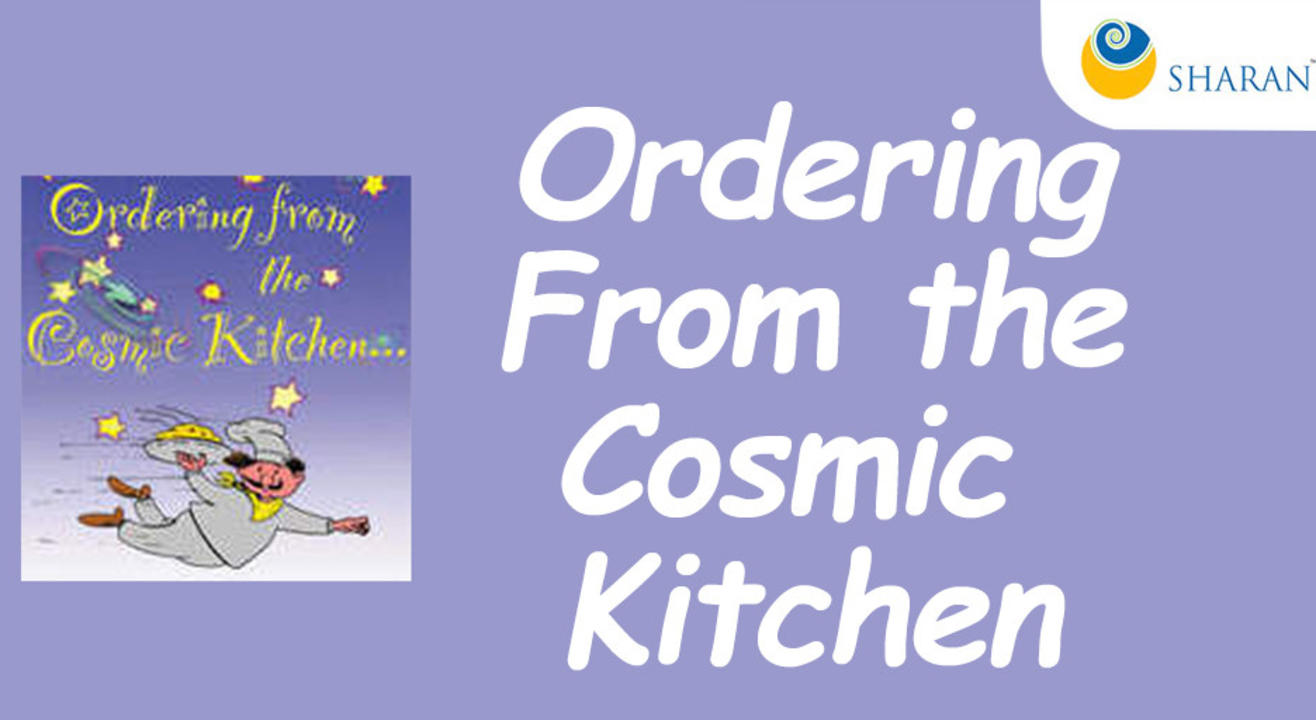 Ordering From the Cosmic Kitchen
August 19 & 20 | 4PM - 6PM
Invite your friends
and enjoy a shared experience
Invite your friends
and enjoy a shared experience
About the Event
A two day online workshop
There are three parts to a 'Recipe' – ingredients, method and results.
In this workshop you will find all the three, simple ingredients, a practical method, and an amazing result.
You will learn how to create what you really, really want in your life…
Discover the eight principles for creating your orders
Apply them to health, career, prosperity and relationships
Learn why the Kitchen sometimes gives you lemons and what do you do then
Discover how affirmations plus feelings are the most powerful combination for achieving your dreams.
The workshop is based on Dr. Patricia Crane's book 'Ordering from the Cosmic Kitchen'.
Wednesday 19th August—Thursday 20th August 2020
Time: 11.00 am to 1.00 pm IST (6.30 am UK, 9.30 am UAE, 1.30 pm Singapore, 3.30 pm Australia)
Jaishree Kannan is an internationally trained and certified Heal Your Life workshop leader and coach. She is also a NLP Practitioner, an inner child therapist and a certified whole plant based nutritionist from E- Cornell University.
Note: WhatsApp group will be formed one day prior to the program. In case you are not added to the group, kindly contact – office@sharan-india.org or call/whatsapp +919769117747
Zoom links and other details will be shared on the group.
In case you are not able to attend the live session, then a recording option is available. In this case please do not register here, but rather send an email to events@sharan-india.org and you will be told how to make the payment. The price will remain exactly the same. Strictly no recordings will be given to those who have registered for the LIVE zoom session, whatever may be the reason.
Cancellation 24 hours before the event attracts full refund. No refund for cancellation on the day of the event.