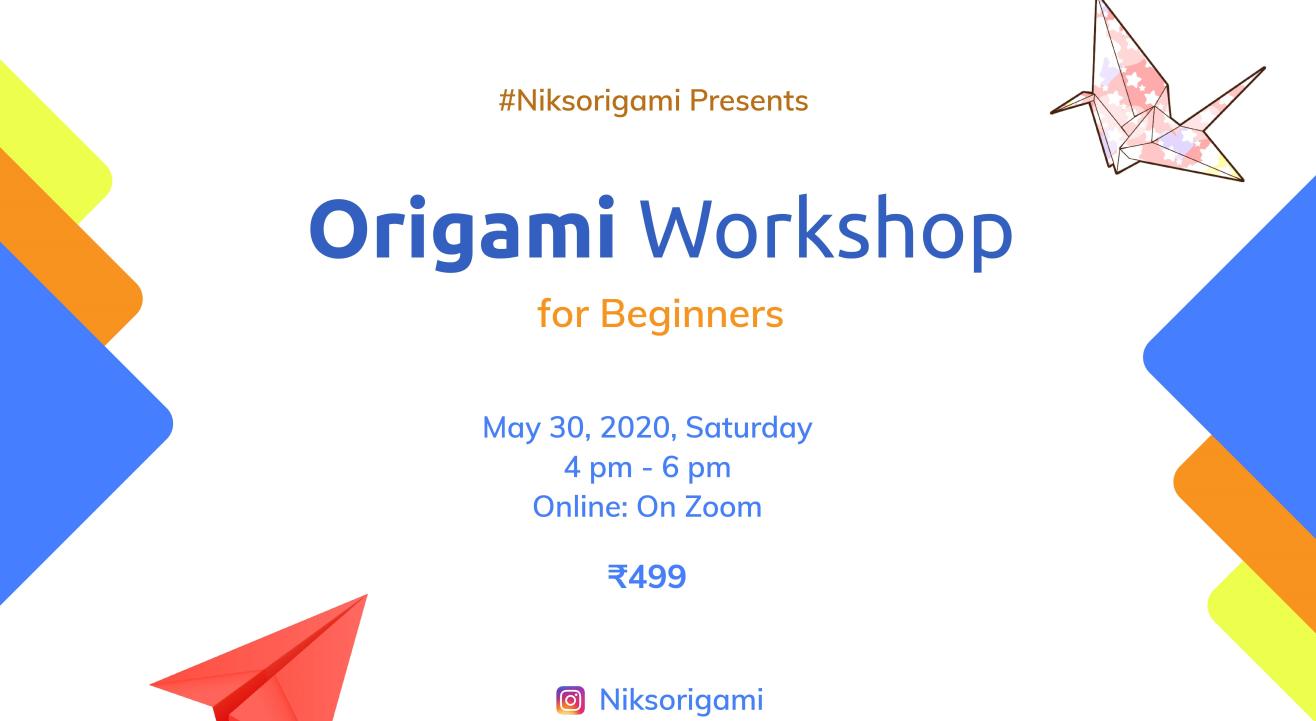 Origami Workshop for Beginners
Invite your friends
and enjoy a shared experience
Invite your friends
and enjoy a shared experience
About the Event
An opportunity to make good use of your time at home to pick up a new skill. This workshop aims at motivating more people into this wonderful world of paper art. Stay home and stay safe while you learn to fold some simple Origami models from right where you are!
Origami workshop for beginners (Not just for kids)
Participants would need:
- 15 Square papers of same size (6-8 inch squares)
- Cut from any kind of paper you have
(Newspapers, Magazine papers, A4 office papers, Notebook papers, Colour papers, Craft papers, Origami Papers etc)
- 5 A4 size sheets
- A cutting knife/ blade - Optional (Adult supervision compulsory)
- A pair of Scissors (Adult supervision compulsory)
- A pen or a pencil to make markings
About the Artist:
Nikhil is an aspiring designer studying at National Institute of Design, India. He is also an avid Engineer and a crazy enthusiast of Origami and Kirigami.
He has been practicing Origami for around 12 years now, which has gradually transformed into his passion. He admires the way in which origami incorporates design, skill, art, mathematics and many more aspects while posing various challenges.
The art form not only looks beautiful but also ensures the artist gets better at Hand-Eye coordination, Concentration, Self Confidence & Patience. It also improves the 3D Visualisation skills, Logical Reasoning, Symmetry, Attention & Sequencing skills etc.
He has been conducting workshops on Origami, Kirigami & Metal Origami, and exhibiting his works at various exhibitions over the years.
Visit the artist's page here: www.instagram.com/Niksorigami
For more information, drop a message to this number 9886294444