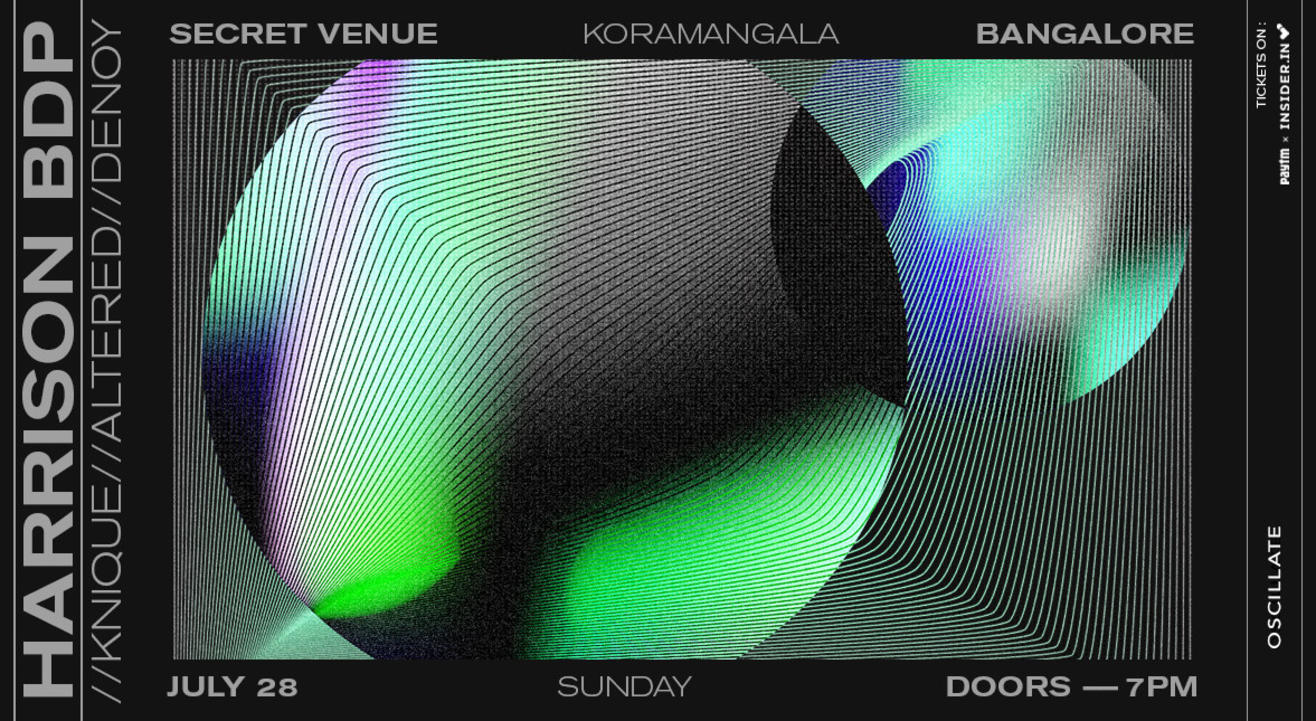 Music
Oscillate w/ Harrison BDP, Knique, Altered and Denoy
Secret Location, Bangalore
About
About the Party:
Oscillate is a curator of experiences that represent the alternative community in India. Following a string of parties with world renowned acts like DJ Bone, Seth Troxler & Kevin Saunderson in obscure spaces including Warehouses, Film Studios & Parking Lots, Oscillate lands in Bangalore w/ Lo-Fi hero Harrison BDP & the city's own Knique, ALTERED & Denoy.
Join us for the Oscillate experience in a secret location somewhere in the heart Bangalore!
--------------------------------
Harrison BDP
--------------------------------
Few artists today are more responsible for the recent resurgence of lo-fi house as a genre in dance music than Harrison Webber, better known as Harrison BDP. His instant classics such as "Decompression" and "It's Foggy Outside," along with the work of others, have helped lay down the foundation for a sound that's low on frills but high on emotion through its superb utilization of classic techniques and poignant vocal sampling. It's a formula that has shown itself to be well-appreciated by house-heads alike, earning his songs millions of plays on Youtube channels around the globe in a relatively short amount of time.
Harrison BDP - Decompression