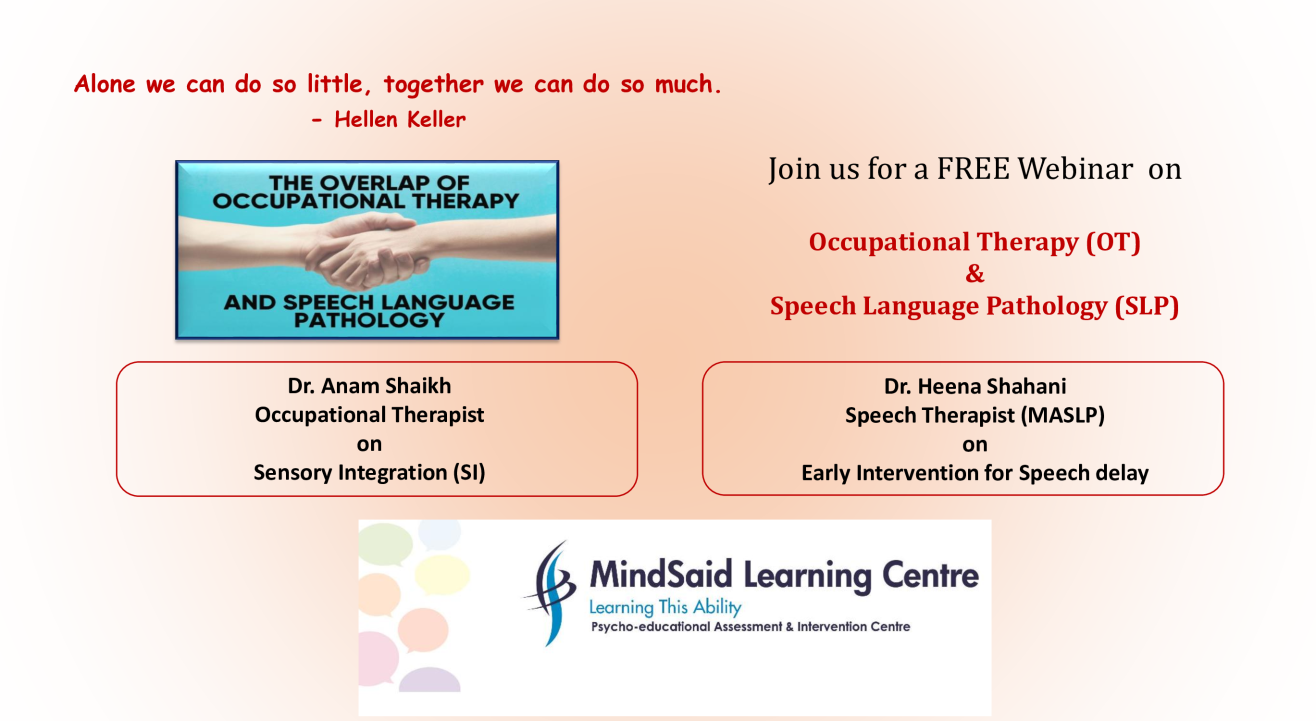 Invite your friends
and enjoy a shared experience
Invite your friends
and enjoy a shared experience
About the Event
Greetings everyone!!
This is a FREE Webinar, hosted by MindSaid Learning Centre, Andheri West, Mumbai, for Parents, Professionals, Students, who will benefit in understanding early interventions for children with developmental and speech delays.
Dr. Anam Shaikh, Occupational Therapist and Dr. Heena Shahani, Speech Therapist, (MASLP), will take you through identifying the early signs of Sensory Integration and Speech Delay.
Topics to be covered:
Sensory Integration (SI) for early intervention
Identification of sensory behaviour for early intervention
How OT evaluation benefits through SI therapy
Managing difficulties in eye contact, paying attention, sitting in place
Tailored physical activities
Early Intervention (EI) for speech delay
What is early intervention and it's importance
Red flags
What parents should know about EI?
How can you get EI services for your child?
What happens after your child is referred for EI?
Early identification of speech, language and hearing disorders
Look forward to you joining this session. We can be reached at :
Email : contact@mindsaidlearning.com
Phone: +918928186952
Homepage: www.mindsaidlearning.com