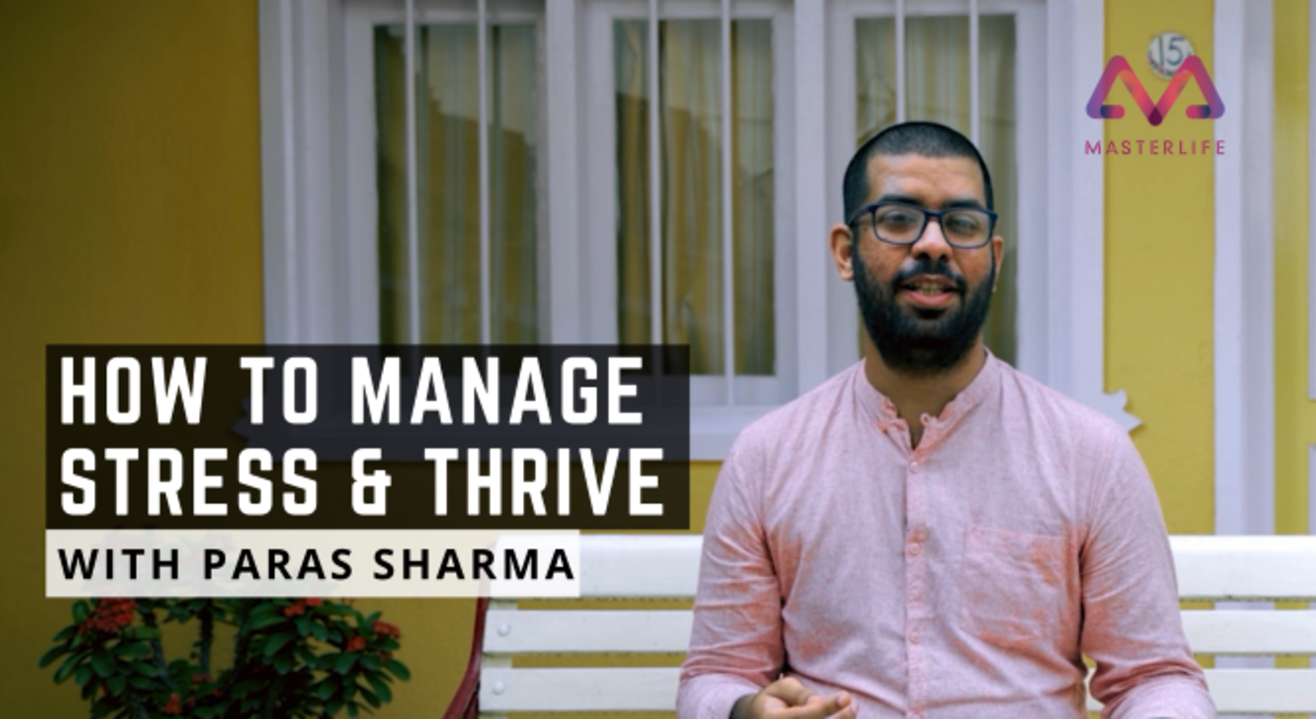 How to Manage Stress and Thrive
Event Guide
Masterclass
Learn from an expert
Invite your friends
and enjoy a shared experience
How to Manage Stress and Thrive
Event Guide
Masterclass
Learn from an expert
Invite your friends
and enjoy a shared experience
Event Guide
Masterclass
Learn from an expert
Invite your friends
and enjoy a shared experience
"THE NEW NORMAL".
We are being told that it's what we're in - but nobody's actually telling us how to cope with the roller coaster of emotions we're feeling and this never-before experienced daily cycle.
At Masterlife, we wanted to dive in to what's really going on and WHY we're feeling the way that we are. Furthermore, we wanted to help everyone understand the coping mechanisms and strategies to DO and FEEL our best.
Join Alternative Story's Founder Paras Sharma as he takes us through the range of emotions we may be feeling and how it is affecting our productivity and health. Learn how to get everyone in the family involved for a better professional and personal daily life via unique frameworks, tips, and hacks.
THIS COURSE COVERS
How to accept the new reality and adjust self-expectations.
Identifying the new stress triggers.
How to love yourself even more and cheer yourself on.
Calculating the essentials and non-essentials.
Tools to boost productivity.
Tips, hacks, myth-busting to improve mental, emotional, and physical health.
Understanding yourself and embracing your uniqueness.
ABOUT THE COACH
Paras Sharma is the Founder of The Alternative Story - an amazing team of psychologists and counselors who offer services both online and offline to hundreds of people each month.
Providing counselling services to individuals and organizations, his main goal is to offer mental health services that are affordable, inter-sectional feminist, trauma-informed, kink-aware, queer-affirmative and caste aware.
With a Master's Degree in Counselling from Tata Institute of Social Sciences, he is a Doctoral Scholar at TISS and has extensive experience as a development sector expert, and as a therapist & trainer.
How to Manage Stress and Thrive
Event Guide
Masterclass
Learn from an expert
Invite your friends
and enjoy a shared experience