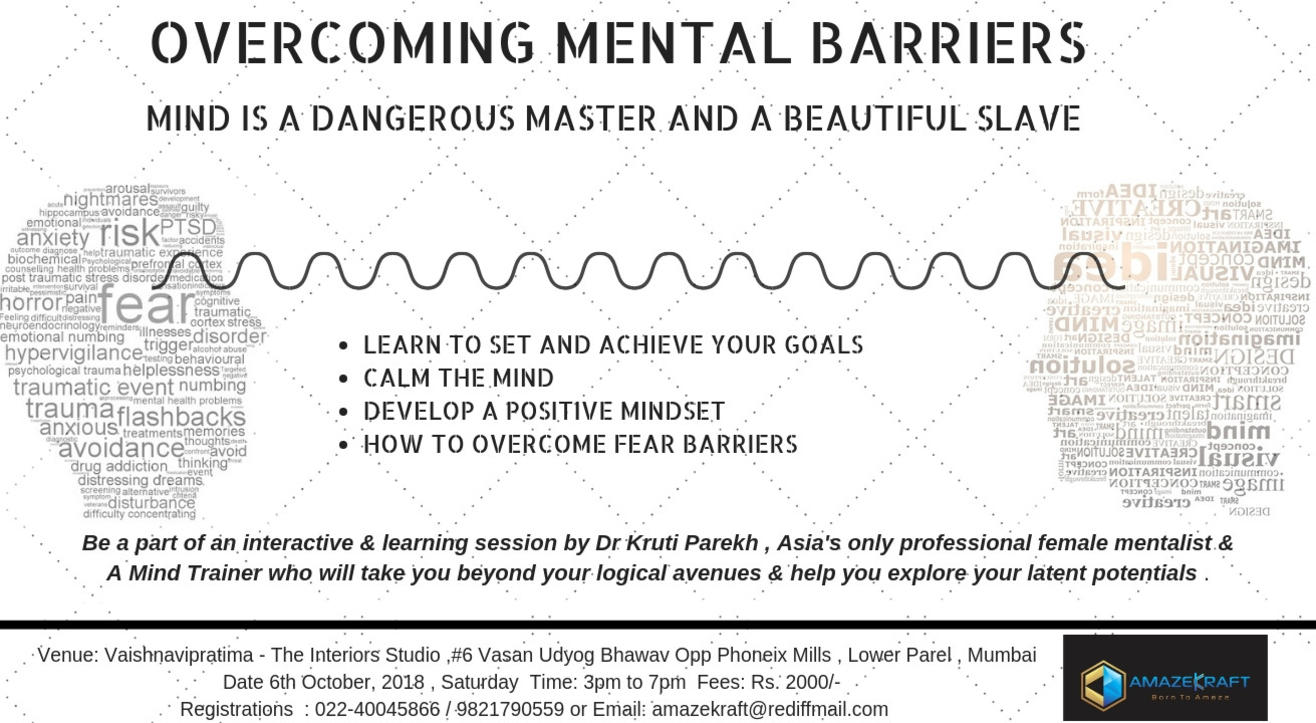 Interactive Session
Overcoming Mental Barrier
Vaishnavipratima - The interiors studio
About
This is an interesting, interactive learning session on the mind, its capabilities and how you can train your minds to enhance your latent talents, potentials, and overcome mental barriers.


The session is full of demos and experiments that will help the participants to:

- Learn to set & achieve their goals

- Calm the mind

- Develop a positive mindset

- How to overcome their fears


Be a part of this amazing, engaging and motivational session by Dr. Kruti Parekh. She will demonstrate and explain the phenomena & methods to command the mind & thereby focus on attempting to achieve nothing but the impossible.

A talented session by the talented mind, for the talented mind, of the talented mind.
Venue
Vaishnavipratima - The interiors studio
6 Vasan udyog bhavan, opp phoenix high street, Senapati Bapat Marg, Lower Parel, Mumbai, Maharashtra 400013