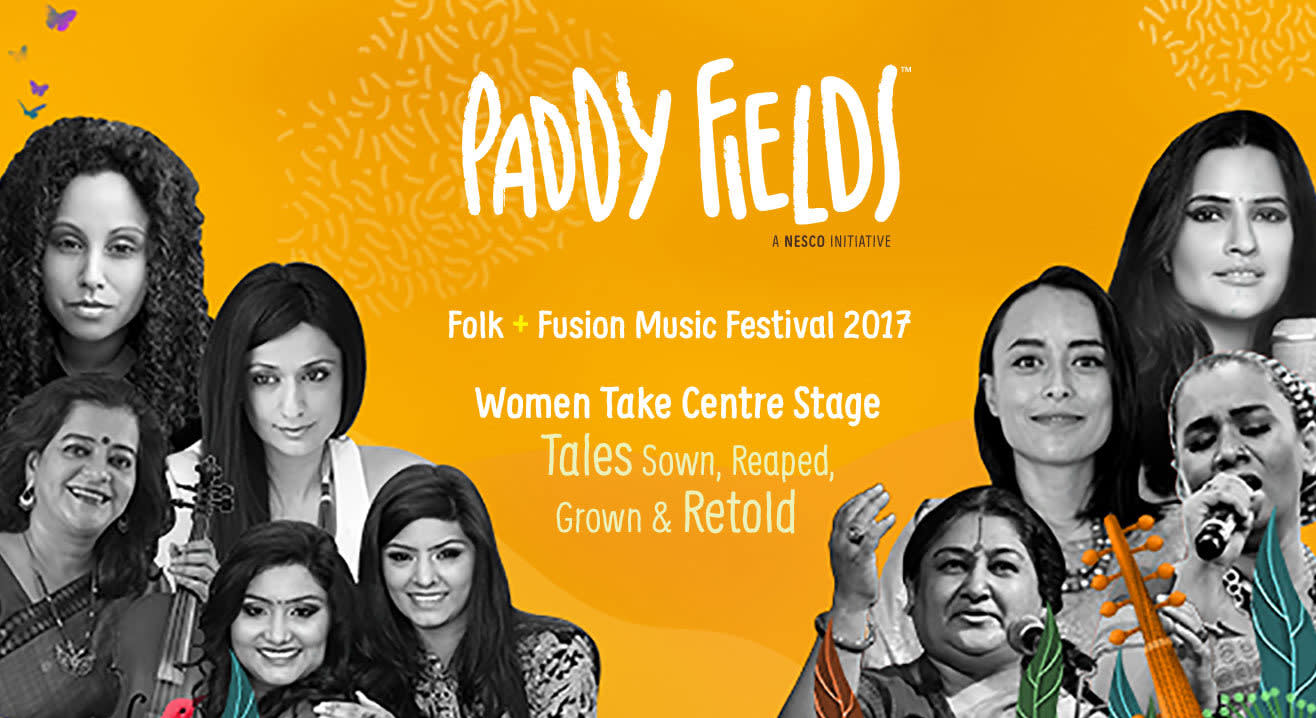 Music
Paddy Fields - Folk and Fusion Music Festival, 2017
About
Last year, NESCO EVENTS fostered the latent talent of Indian folk music. It's greatest practitioners performed in an exclusive concert of folk and fusion. This sell-out concert was Paddy Fields 2016, with the most unique identity and branding. The concert featured Mame Khan, Papon, The Nooran Sisters, The Colonial Cousins, Salim-Sulaiman and more.
Paddy Fields 2017, is scheduled to break new ground with a line-up of all women folk and fusion stars and enhanced presence via radio and digital. The event can now boast of more than 3,000 returning fans with new converts being gained from an exclusive radio show.
October 7
Sonam Kalra
Susheela Raman
Sunita Bhuyan
Nooran Sisters

October 8
Shubha Mudgal
Kalpana Patowary
Tipriti Kharbhangar
Sona Mohapatra
How and where do I collect my tickets and wrist bands?
Tickets are available on Insider at the Venue on the event day on the basis of availability. You can collect your Wristbands at the Box Office at Venue on the Day of the event.
What are different modes of payment?
Debit and Credit Card and Cash (at the venue).
Will tickets be available at the venue?
Yes provided the event is not sold out.
Will I have to be present to collect my tickets at the venue?
Yes. Please provide the booking id at the Box Office counter to get your tickets. The ticket needs to be picked up on the day of the event.
Is there vehicle parking?
Pay and Park facility is available at the NESCO Centre. However, the organizer shall not be responsible for any damage or theft of the vehicle during the festival.
Can I get my child to the festival and do I need to buy the ticket for same?
Yes you can. Child below 3 years does not require a ticket.
Will I get a refund if I cancel my ticket?
No Refund.
Will I have to carry my Photo id for verification at Box Office?
No.
Is re-entry allowed?
Yes, provided the Wristband is intact and not tampered.