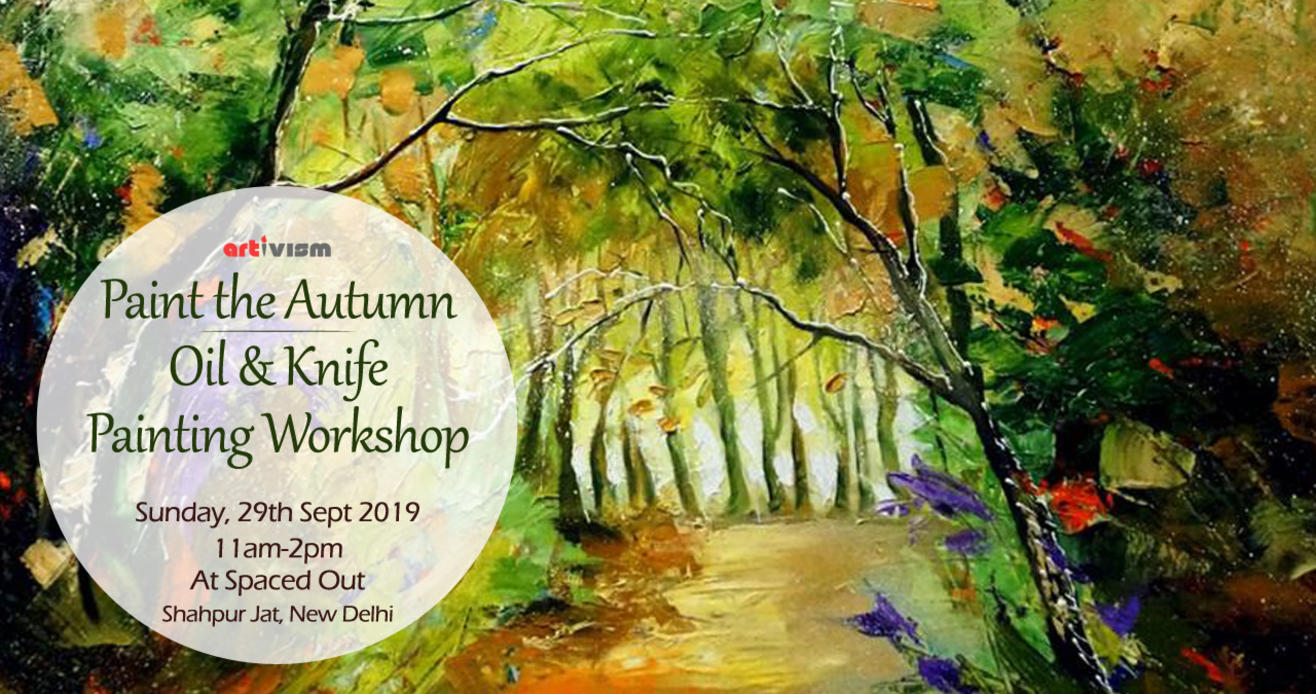 Art
Paint the Autumn: Oil & Knife Painting Workshop
About
We love nature and every profound change that makes it so mesmerizing and makes us share the experience through our workshops.
With this workshop, our ambition is to share and create natural beauty through art. We seek to capture the wonderful essence of autumn, the majestic shades and the beautiful changes in nature it brings along with it.
The exciting workshop will emphasize on various painting techniques like colour mixing, composition, observation, measuring and much more! Our renowned artist, Bahadur Singh will pay attention to key principles to this art form and the end of the workshop, you will have a fresh outlook to scale up your paintings in future.
The package includes all the material & complimentary refreshments.
Fees: Rs.2000/-
Pay Rs.1000 online to register and the balance at the venue!
For any help, whatsapp us at 8800139931 or inbox!