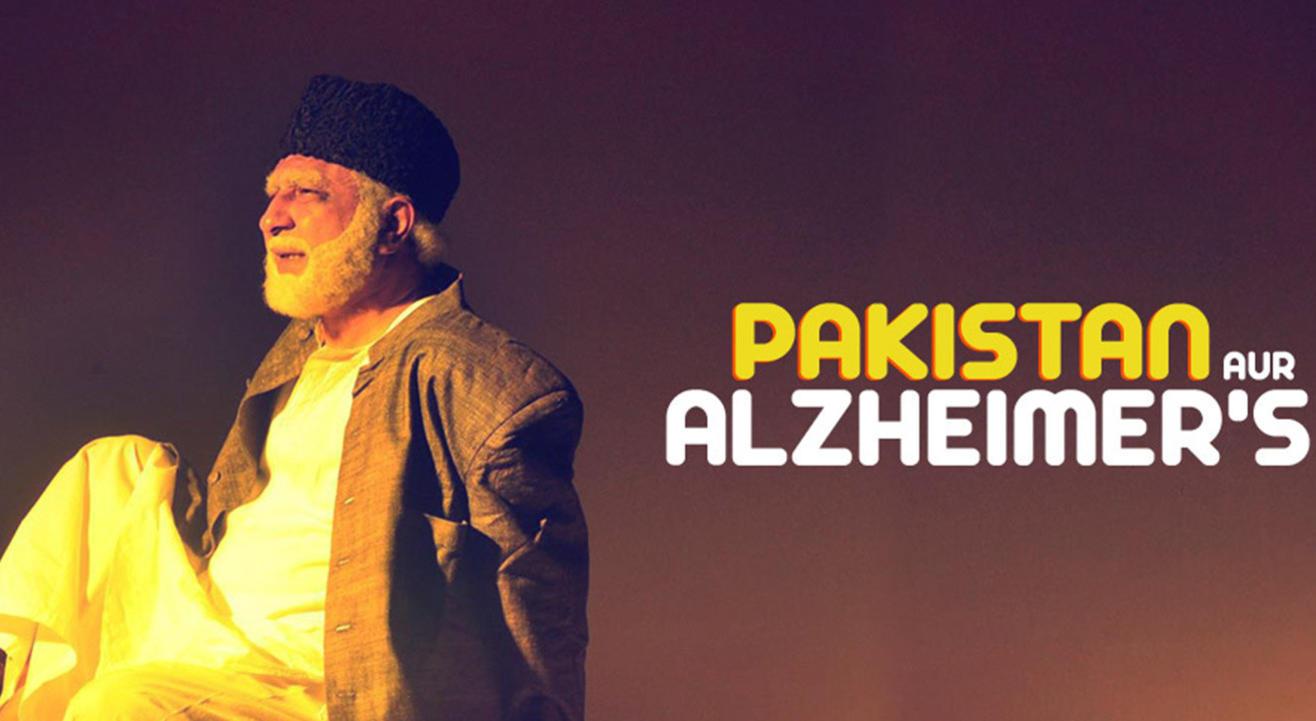 Comedy
Pakistan Aur Alzheimer's
Alliance Francaise, Delhi
About
PAKISTAN AUR ALZHEIMERS has been hailed as the 'Unique play of the Decade', as it brings together two 'Thespians' of Indian Theatre to bring an unforgettable Theatre experience. It has been written and directed by the Theatre Genius Dr M Sayeed Alam, the real "purveyor" of original plays from India but performed worldwide, including Ghalib, K. L. Saigal, Ghalib in NewDelhi, Maulana Azad, Lal Qile Ka Aakhri Mushairah, Big B to name a few.
Saleem Shah, an Actor with a chequered career on Stage, Films and Television plays the sole protagonist of the play, a 90 year old Alzheimer patient. This is his lifetime best performance, not withstanding the fact that he has always received huge adulation for his performances in movies like 'English August', 'Sarfarosh', 'Fanaa', 'Naseem', 'Socha Na Tha' etc. and hugely popular television serials 'Just Mohabbat', 'Kyunki Saas bhi kabhi Bahu Thi', 'Kahaani Ghar Ghar Ki', 'Adaalat', 'Byomkesh Bakshi' and many many more.
The story unfolds in the form of the protagonist recalling the partition and it's side-effects, in a funny and factually incorrect manner, as he suffers from the Alzheimer's, making the audiences laugh without pause. It is in this long journey that Saleem Shah's talent is put to the crucible and he passes the test with elan, neither allowing the audiences to slip into sorrow nor making it so light- hearted that it could be just another satire. It is a play that has to be watched at least once in your lifetime!
Artist: Saleem Shah
Written & Directed by: Dr M Sayeed Alam
Saleem Shah is one of the few actors of Bollywood who has had a chequered career in the media industry for the last 27 years. He has acted in a combination of art movies like English August, Naseem, Antarnaad, Mammo and commercial blockbusters like Sarfarosh, Fanaa, Soocha Na Tha, Apne Dam Par, etc.

He has also enacted powerful performance oriented roles in almost more than 50 popular television serials like Just Mohabbat, Kahaani Ghar Ghar Ki, Kyunki Saas Bhi Bahu Thi, Adaalat, Kashmir, Nazdeekiyaan, Kagaz Ki Kashti, Maan, CID, Keshav Pandit, Aahat, Nargis, Saboot, Koi Dil Mein Hai, Baal Baal Bache, Byomkesh Bakshi, Meri Aawaz ko Mil Gayee Roshni, Sanjeevani and many more.

Theatre being his first love, he has directed/acted in about 2 dozen plays, namely Panchi Aise Aate Hain, Same Time, Next Year, Prisoner of Second Avenue, Woody Allen's Side-Effects, Pakistan Aur Alzheimer's, Bhelpoori, Ticket To Heaven, Julius Caesar, Man Disposes, God Proposes, Insey Milye, The Adding Machine, Yeh Jo Mohabbat Hai, Shuturmurgh, The Proposal, and others.

He has also been imparting acting training and has been holding acting workshops from the last decade and half. More than a thousand participants have participated in his workshops. He has also trained professional actors for feature films, namely Salaam India and Lahore, among others.


Venue
Alliance Francaise, Delhi
72, KK Birla Lane, Lodhi Gardens, Lodhi Estate, New Delhi, Delhi 110003