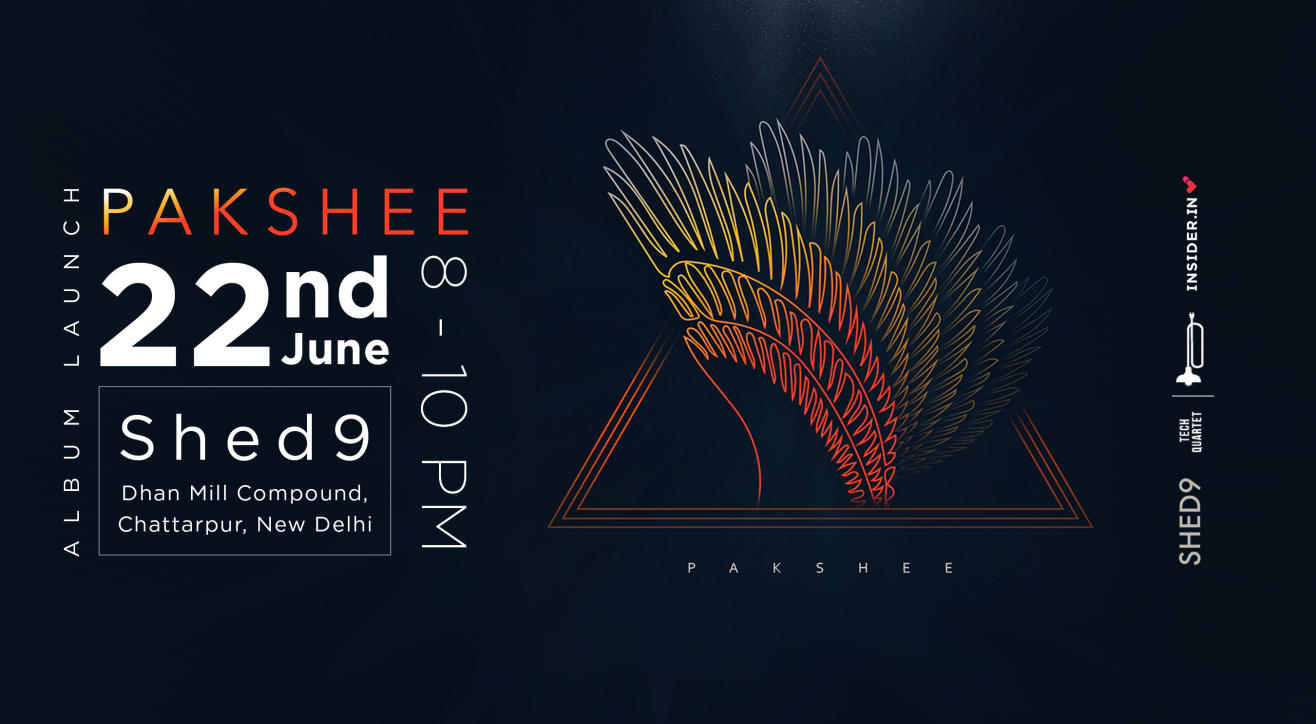 Shed9, Dhan Mill Compound
Invite your friends
and enjoy a shared experience
Invite your friends
and enjoy a shared experience
About the Event
Pakshee, in its essence, represents freedom of expression, diverse sonic experiments with equal infusion of classical and modern musical styles.
The fabric of Pakshee's sound involves ever-evolving soundscapes, across influences of Soul, a dash of Electronic and reverberating World Music. With each of its members bringing an inimitable contribution to their sound, Pakshee is an amalgamation of 6 individuals sonically coming together.
The upcoming album is a snapshot of their growth as musicians, progressing and evolving over the past 3 years into an amalgamation of auditory vibrations. With each song as varied and unique as their previous releases, the overarching texture of the sound paints a sonically immersive atmosphere.
Their album represents the idea of a thought process that originates out of the need for something new, before encapsulating and blending into a surreal experience, binding stark tones of reality with disciplined fantasia.
Their music videos, which have received mention in reputable playlists and publications like Apple Music, Rolling Stone and GQ, show and tell stories of their reception with their audiences.
It is impossible to miss the distinctiveness of their crisp sound.
Shed9, Dhan Mill Compound
Shed9, Dhan Mill, 100 Feet Road, Chattarpur New Delhi
GET DIRECTIONS