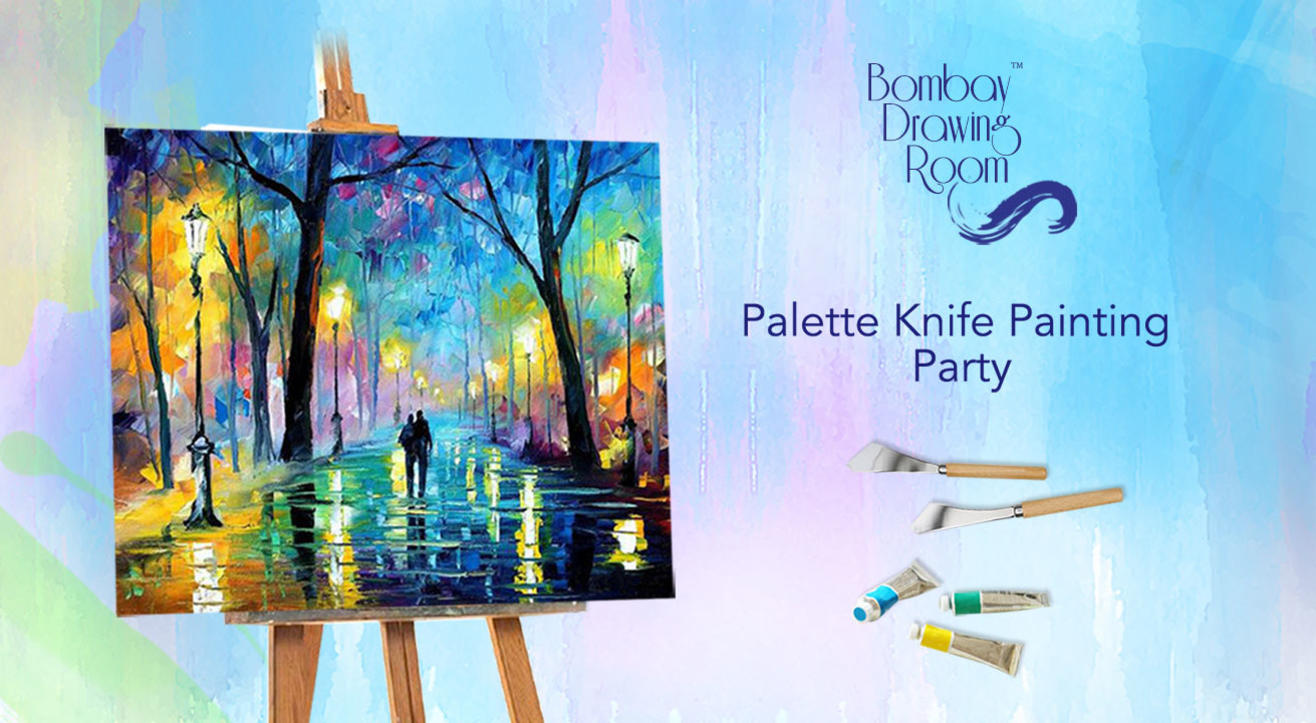 Painting
Palette Knife Painting Party by Bombay Drawing Room
About
Explore your creativity and express yourself through art, at the Palette Knife Painting Party by Bombay Drawing Room.


14' x 18' canvas, all art supplies & refreshments are all taken care of by the Bombay Drawing Room. And the best part? Painters, beginners & non-painters, all are welcome; no experience in drawing and painting is needed. Oh yes, you get to carry the painting home!


With no prior painting experience required, this will be a guided session, shedding light on the strokes, sketches and techniques and helping you paint, getting in touch with the artist within. You will be painting using knives & acrylic paint on canvas.
Founded by self taught artist Snehal Patil, Bombay Drawing Room is an initiative that fosters fun and non judgmental environment that was created by the vision to encourage creative expression in everyday settings.
Cafe Zoe, situated, at the Todi-Mathuradas Mills, Lower Parel, is a charming combination of European and Industrial décor. The exposed brick walls, high ceilings and big glass windows, stream in radiant natural sunlight making you want to spend your days there. Open all day from 7:30 A.M. onwards, this café, brasserie and bar is the perfect place for you to come and spend as much time as you want in the Café. This 4000 square foot café has enough space to make room for everyone. Come and spend a lazy afternoon reading a book handpicked from their bookshelf or get away from the hustle of the office to check your emails using the free WiFi Zoe provides.
Venue
Cafe Zoe, Lower Parel
Mathuradas Mills Compound, N.M Joshi Marg, Lower Parel, Mumbai, Maharashtra 400013