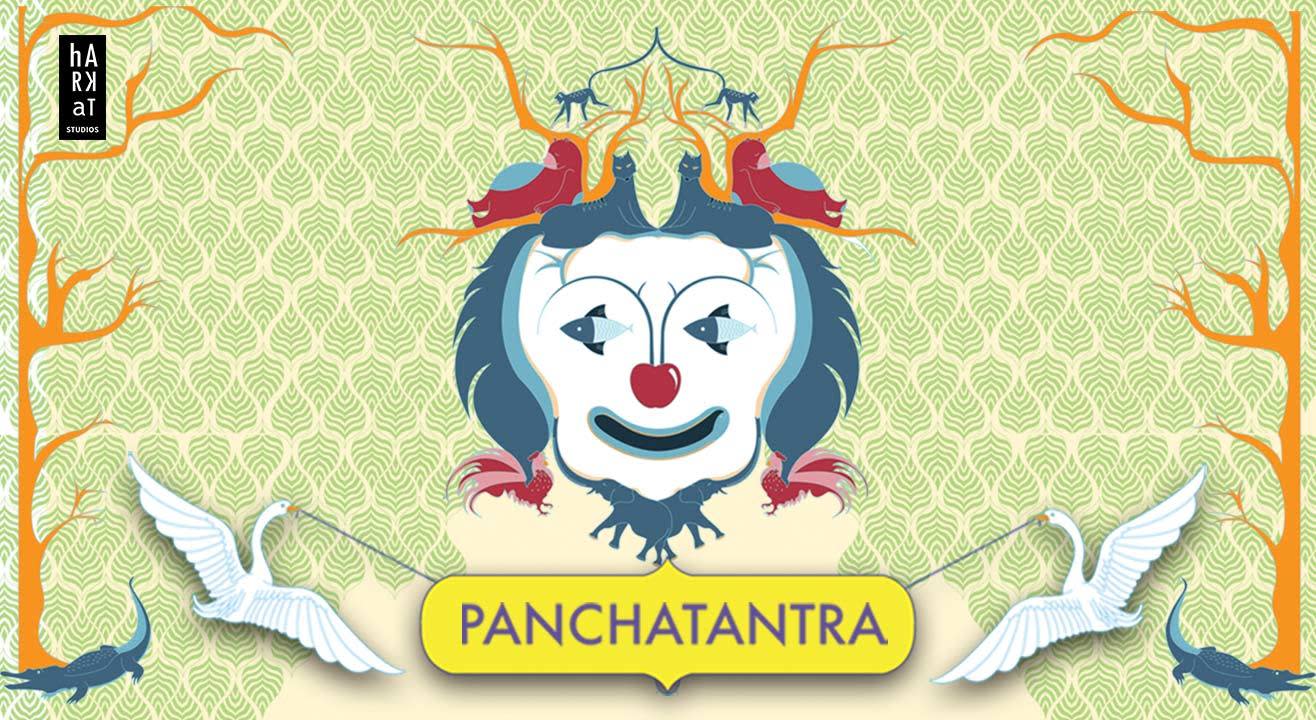 Theatre
Panchatantra
August 12 | 13 | 7:30PM & 3PM
Harkat Studios, Versova, Mumbai
About
After a first full-house show at Harkat, we go into the second round!
Theatreact in association with Clowns Without Borders (Sweden) presents 'Panchatantra'
From grandma's moral lessons through folklore dating 3000 years in time on the greedy crocodiles and the trusting monkey to the jackal who changed colors, literally and metaphorically, leading to his own doom. Panchatantra is a devised physical comedy through mime techniques and live Indian folk music. Indian earthiness is brought to life by four actors and two musicians using spoken word and music with a dholak and harmonium for company without any sets or props, all you need to bring is your imagination and an appetite for fables.
About the artist:
Director- Rupesh Tillu
Mime director- Ulf Evren
Cast- Kalyan Choudhary, Priyanka Charan, Yash Yogi, Sonali Bhardwaj, Amrita Bagchi
Musicians- Satish Trivedi, Neeraj Kushwaha
Panchatantra is an Ensemble performance directed by Rupesh Tillu and Mime director Ulf Everen. Iy is a nique performance comprising storytelling from India's most popular, ancient coll​​​​ection of folktales, Panchatantra, dating thousands of years. It comprises torytelling with mime, clowning and Indian folk music from across regions. Devised and performed by four actors and three musicians with an Indian earthiness. This comes from the use of instruments such as harmonium and dholak that blend in beautifully with moral tales of Indian forests and animals. No sets or props and actors in centre stage, it can be performed from the tiniest cramped room to proscenium stage. 24 shows performed so far across special care centres, orphanages, municipal schools, learning centres and correction facilities for children across Maharashtra as well as a commercial space like Canvas Laughter Club, Mumbai. We now come to perform at Prithvi theatre on 9 & 10 May at 12:00 PM and 4:00 PM on both days at the Prithvi Summertime Festival. This Theatreact production is in association with a psychological aid foundation called CWB, Sweden.
Venue
Harkat Studios, Versova, Mumbai
Bungalow No. 75, JP Road, Aram Nagar Part 2, Machlimar, Versova, Andheri West, Mumbai, Maharashtra 400061, India