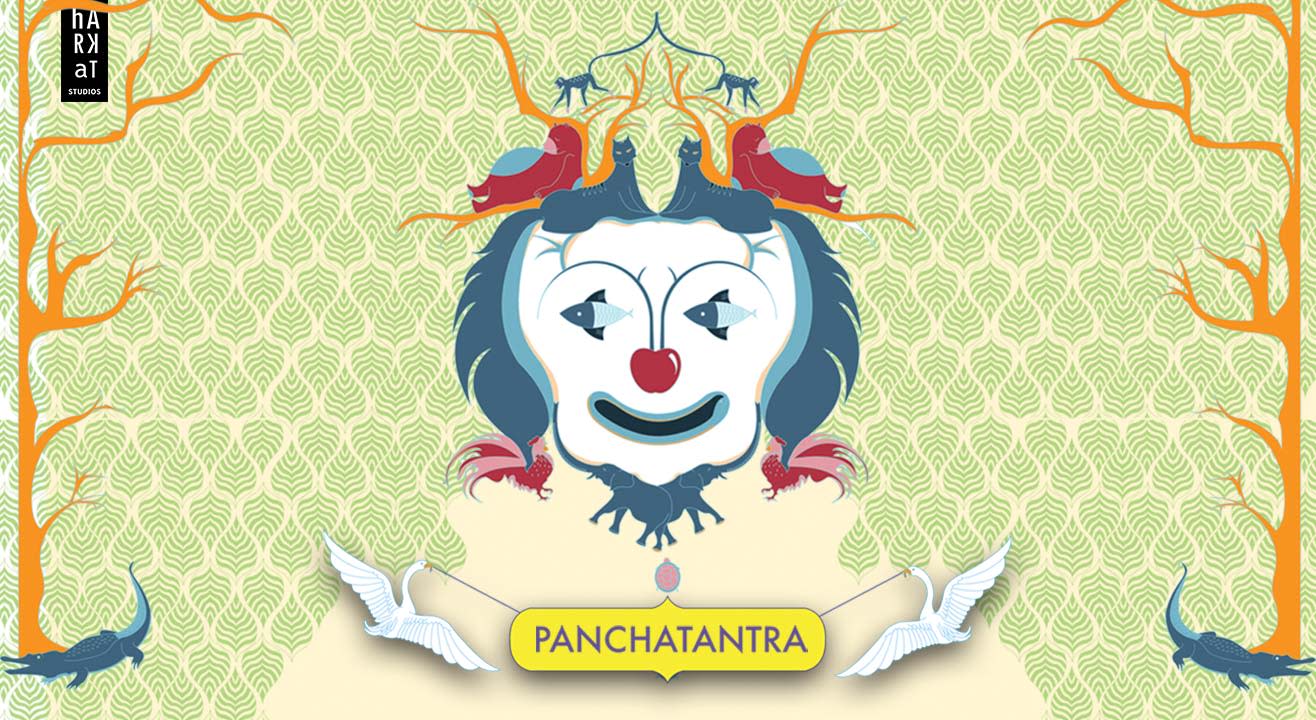 Comedy
Panchtantra Children's Tales
Harkat Studios, Versova, Mumbai
About
Theatreact, in association with Clowns Without Borders (Sweden) presents 'Panchatantra.'


From grandma's moral lessons through folklore dating 3000 years in time on the greedy crocodiles and the trusting monkey, to the jackal who changed colours, literally and metaphorically, leading to his own doom.


Panchatantra is a devised physical comedy through mime techniques and live Indian folk music.
Indian earthiness is brought to life by four actors and two musicians using spoken word and music with a dholak and harmonium for company without any sets or props. All you need to bring is your imagination and an appetite for fables.


Director- Rupesh Tillu

Mime director- Ulf Evren

Cast- Kalyan Choudhary, Priyanka Charan, Yash Yogi, Sonali Bhardwaj, Amrita Bagchi

Musicians- Satish Trivedi, Neeraj Kushwaha.
Rupesh Tillu is an actor, director and independent film-maker, born in Mumbai, India. He holds MFA in Physical Comedy from The National School of Dramatic Arts, Sweden. He has received several international theatre awards such as Outstanding Artist/Act - Stockholm Fringe Festival 2012, a Special Jury Award - Best of Prague Fringe Festival 2013 and many more. He played the title role of Boicheck in a feature film directed by national award winner director Santosh Sivan.The film is a Hindi adaptation of Georg Buchner's Woycheck. Currently he is filming for Shriram Raghvan's next feature film "Shoot The Piano Player," which is scheduled to release in 2018. Recently he played the character of 'Yorick' for a Hollywood production 'Ophilia.' reinterpreting Hamlet, directed by Claire McCarthy, where he got an opportunity to do scenes with Clive Owen and Naomi Watts.
Theatreact produces works of theatre that deals with international issues and have a universal appeal. They believe in experimentation and innovation that can challenge the creator as well as theatre as an art form itself. Theatre that is provocative and can stimulate the imagination and raise questions for its audiences.
Harkat Studios is an international boutique arts studio based in India with offices in Mumbai, New Delhi and Berlin. They make films, curate experiences and are an alternative performance space that tries to make the world a little better of a place to live in.
Venue
Harkat Studios, Versova, Mumbai
Bungalow No. 75, JP Road, Aram Nagar Part 2, Machlimar, Versova, Andheri West, Mumbai, Maharashtra 400061, India