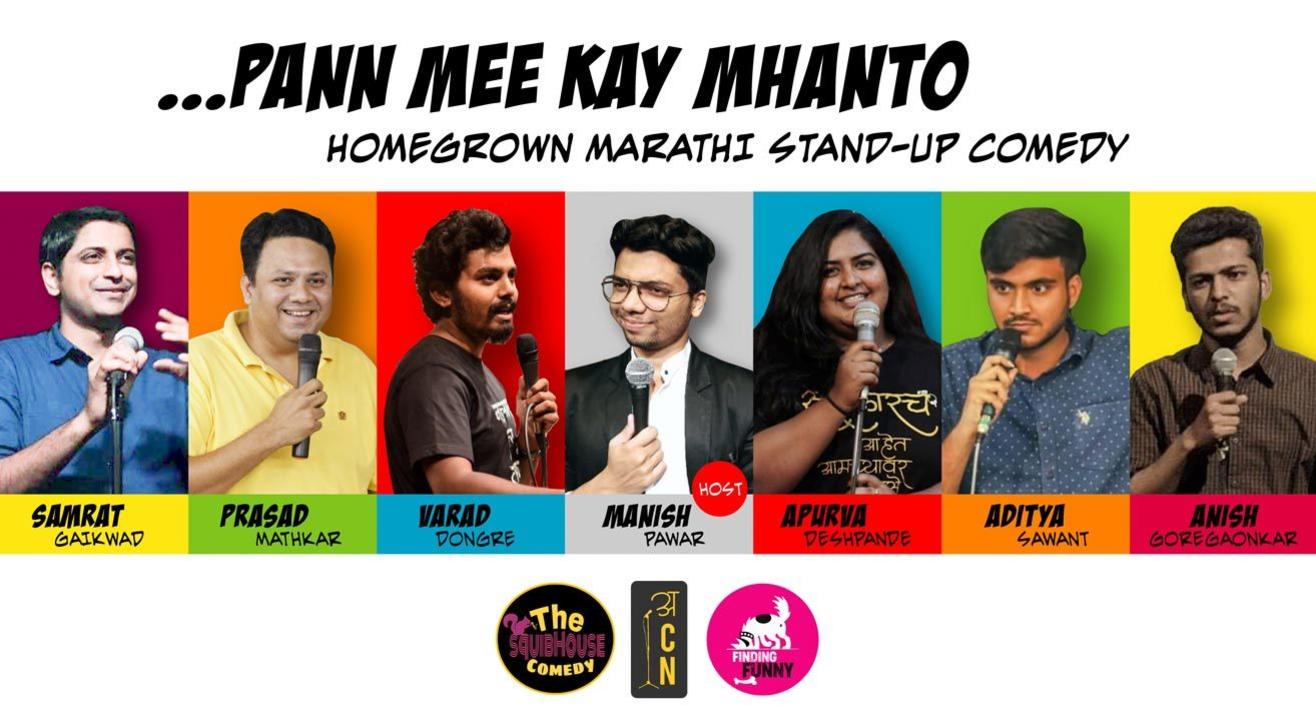 Pann Mee Kay Mhanto - Homegrown Marathi StandUp Comedy
Invite your friends
and enjoy a shared experience
Invite your friends
and enjoy a shared experience
About the Event
7 sons and 1 daughter of the soil ready their best jokes to make you laugh till it hurts… and then hurts some more.
Hosted by Manish Pawar and featuring performances by Apurva Deshpande, Varad Dongre, Anish Goregaonkar, Prasad Mathkar, Aditya Sawant and Samrat Gaikwad, this is one all-marathi line-up you don't want to miss!
FAQs
What is Stand-up Comedy?
"Stand-up comedy" is usually a one person performance where the performer through the recitation of jokes, one-liners, puns or couplets attempts to create humour and elicit laughter from the audience.
A single performance may comprise of one or more "sets" which the "comedian" or "comic" delivers within a pre-determined time frame. Sets may contain humorous material belonging to various genres including but not limited to Irony, Satire, Slapstick, etc.
Some comedians may be satirical and/or critical of the issues and topics they evoke, while others may engage in "Dark" humour. Neither "Finding Funny" nor "Workbay" claim any ownership or bias towards any material in general or any topic, issue, or comic in particular."
WORDS AND SIPS BOOK CAFE
Rachana Tulips, Ground Floor, Behind Times of India Near Vaishali Hotel, Fergusson College Rd, Deccan Gymkhana, Pune, Maharashtra 411004
GET DIRECTIONS