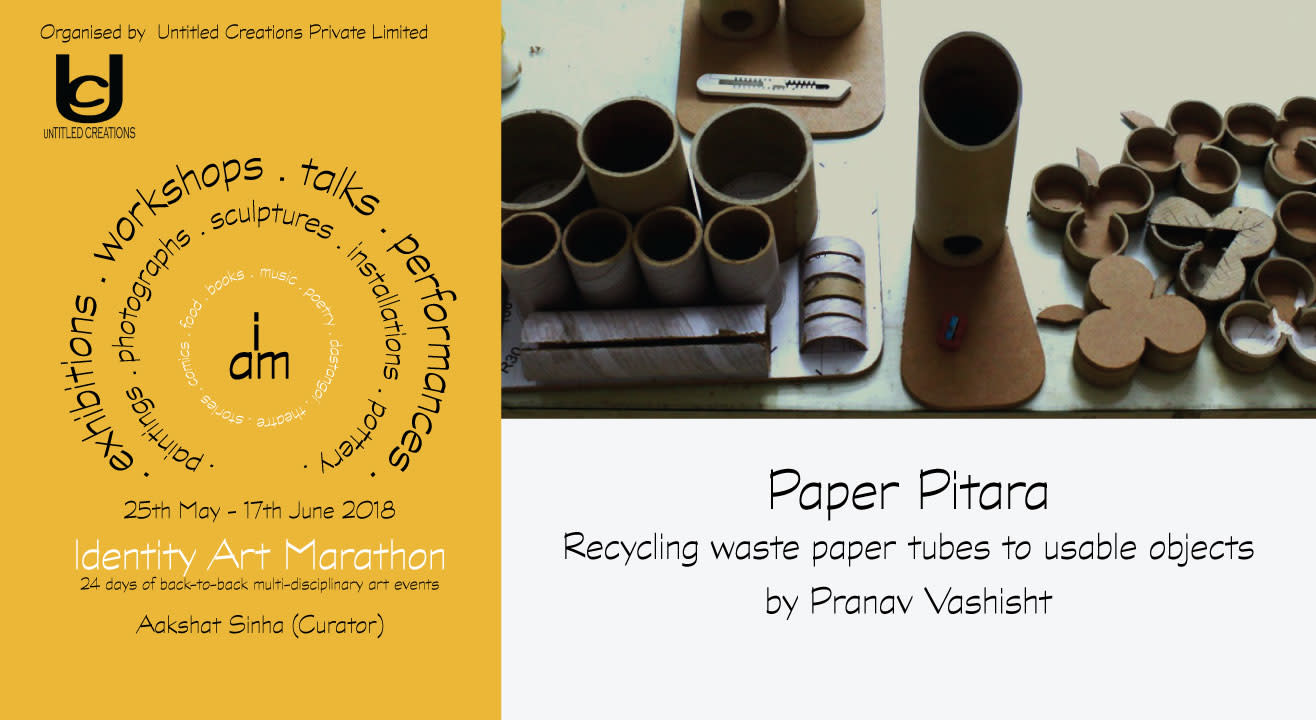 Craft
Paper Pitara by Pranav Vashisht
About
Have you ever thought what happens with the empty kitchen roll tubes, toilet roll tubes or aluminium roll tubes, after you remove it from your home?


You throw it into the dustbin (like a good citizen). What after that? Where on the earth does it go? What happens to the thousands or lacs of such tubes thrown out of houses every day? Not only homes; offices, printing shops, architectural firms, have the same waste in bigger sizes. What happens to that waste?

It goes for recycling. You can take the paper tubes when they are waste, and then you can make usable products out of them, hence decreasing the carbon footprint and giving back to the society as it is. And this is what breaking the recycling and upcycling the material means.
Venue
Arpana Fine Arts Gallery
Arpana Fine Arts Gallery, Academy of Fine Arts and Literature, 4/6 Siri Fort Institutional Area, Opp. Gate No. 2, Siri Fort Auditorium, New Delhi 110049. Metro Green Park.