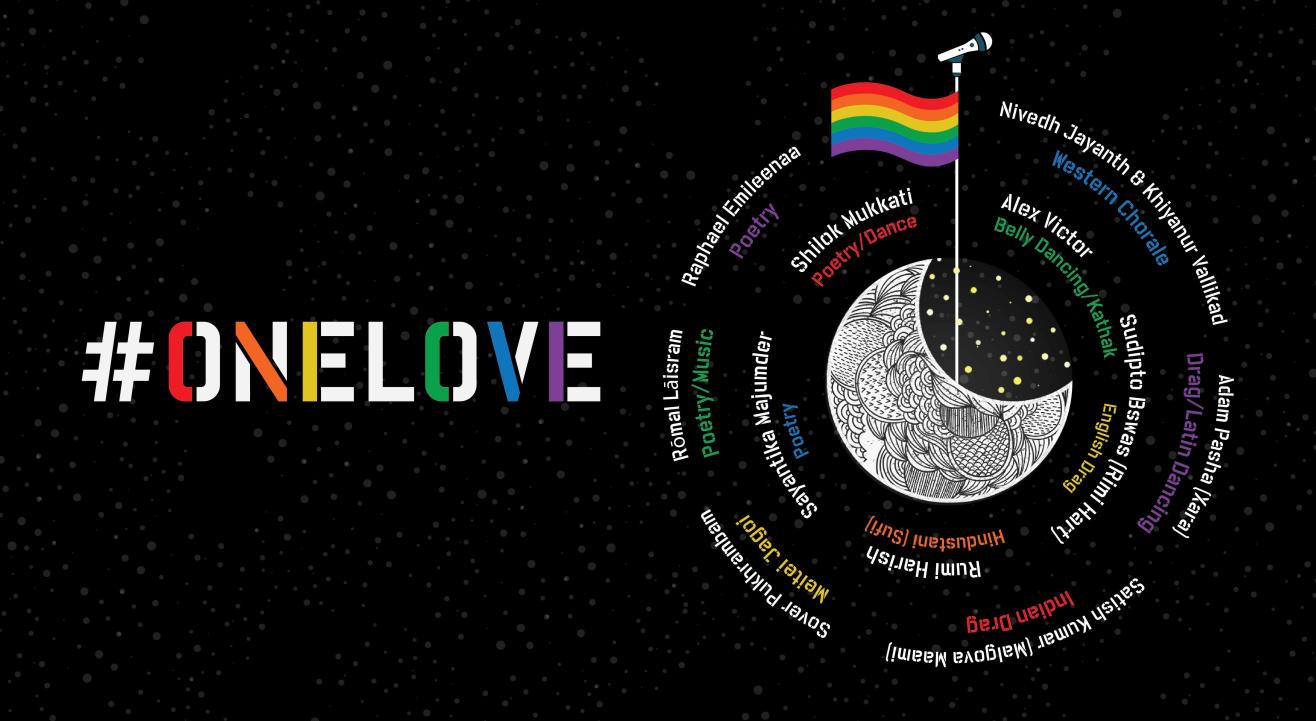 Art
PaperMoon | Supported by QAMI #OneLove
Koramangala Social, Bangalore
About
PaperMoon, an intitative by InkWeaver, at Koramangala Social is a space for and by performance artists. It's a platform to introduce and showcase various art forms and help performers grow via a constructive feedback session and to push them further into the public eye.
Every month, much lauded stalwarts of the local scene are featured, the ones who make art in a way that lingers in your mind long after you've witnessed it. And every month, more performers are added to the family.
This time, it's the #OneLove edition, where sexuality and gender are being celebrated, giving a platform for the allies to speak. The kind souls at Queer Arts Movement - India have curated the following incredible acts!
Know Your Artists
Opening Act: Sover Pukhrambam / Meitei Jagoi
Closing Act: Sumathi Rumi Harish / Hindustani (Sufi) Dance
Supported by:
Shilok Mukkati / Poetry and Dance
Rimi Hart / English Drag
Alex Victor / Bellydancing & Kathak
Nivedh Jayanth & Khiyanur Vallikad / Western Chorale
Sayantika Majumder / Poetry
Adam H Pasha as Xara / Drag & Latin Dancing
Rōmal Lāisram / Poetry & Music
Satish Kumar as Malgova Maami / Indian Drag
Raphael Emileenaa / Poetry
Rohini Malur / Poetry.
Allies to be announced shortly!
Venue
Koramangala Social, Bangalore
118, 3rd Floor, Koramangala Industrial Area, 7th Block, Above Bodyworks Spa, 7th Block, Koramangala, Bengaluru, Karnataka 560095